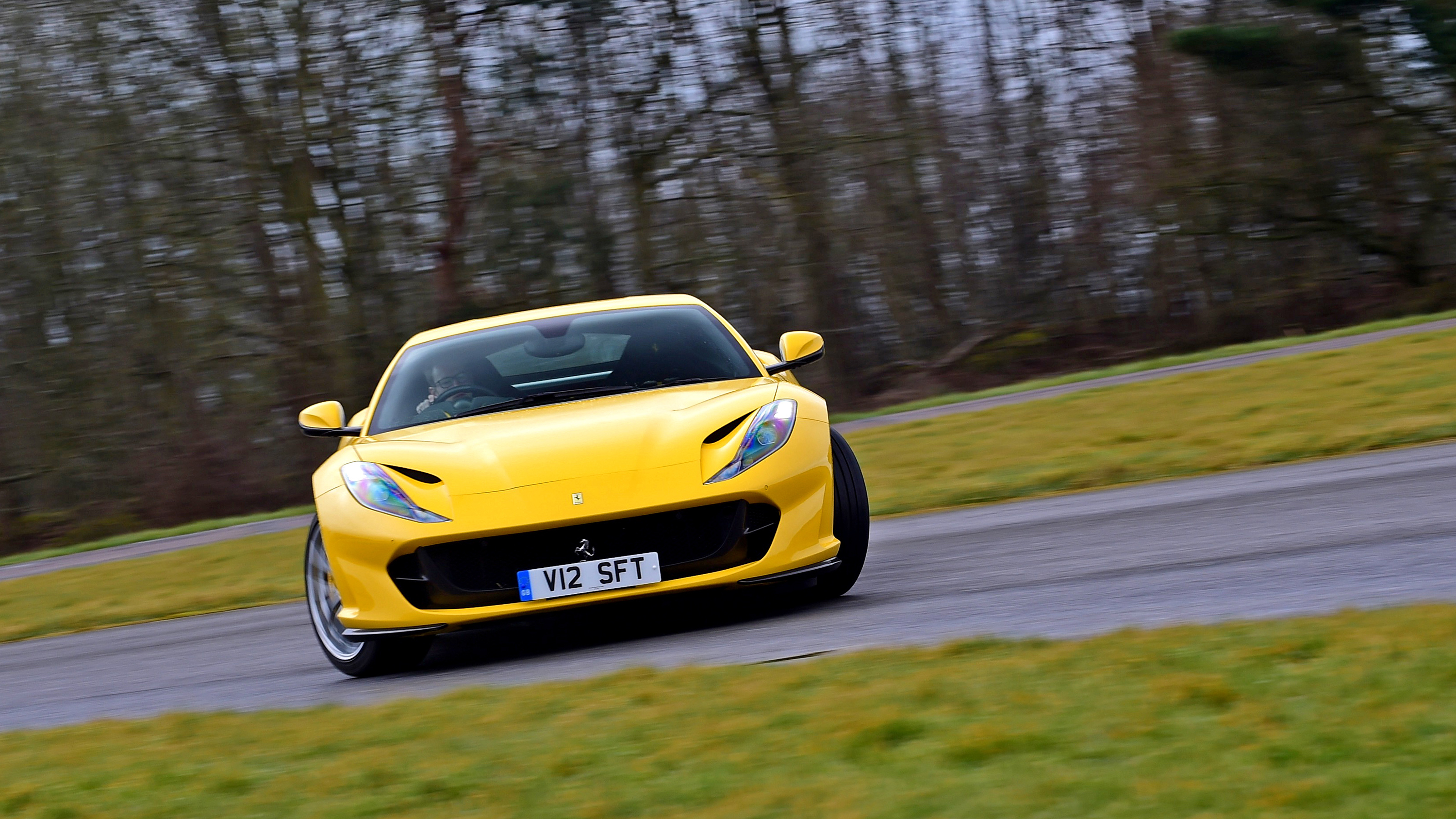 Ferrari has announced that a special edition version of the 812 Superfast is on the way. The brand hasn't yet confirmed any technical details about the car, but we expect it'll feature a host of track-oriented upgrades that will make the super GT a direct competitor for the Mercedes-AMG GT Black Series.
Enrico Galliera, Ferrari's Chief Marketing and Commercial Officer, made the announcement in a short video which was only supposed to be seen by the brand's most valuable clients, but the clip leaked onto social media. The video was filmed in Enzo Ferrari's office near at Ferrari's Fiorano test track – and its release was timed to coincide with his birthday on 18 February.
We expect the limited edition 812 Superfast will be powered by a tuned version of Ferrari's 6.5-litre V12 engine. In the standard 812 the engine produces 588kW and 718Nm, so an output of around 600kW could be feasible, with some suspension and chassis upgrades plus grippier tyres helping to control the extra power.
The finished car will also get a different nameplate – the 'Versione Speciale' badge is just a placeholder. Although yet to be confirmed, there's the possibility that Ferrari could revive its 'GTO' badge, which was last seen on the 599 GTO back in 2012. Like the 812 Superfast, the 599 was also a V12-engined grand tourer sports car.
Ferrari hasn't released a fixed launch date for the 812 Superfast Versione Speciale, but a spokesman for the brand said it could be within the next three months. The car is likely to be the swansong for Ferrari's front-engined naturally aspirated V12 models.
Luke Wilkinson