The US's warm Civic Si variant reveals more insight into the upcoming new Civic Type R.
While we continue to wait for the new Civic Type R to be revealed, Honda's other global markets haven't been quite so patient with the USA revealing the warm Civic Si, typically a watered down variant of the full Type R in North American markets. So while we won't get the Si in Australia, it does reveal much of what our new Type R will look like, particularly inside the cabin, and the news is good.
That's because the interior looks like it'll be a significant step up in both quality and interface. Gone is the current Type R's complex collection of angular plastics, and in its place is a far more restrained and resolved design with a single horizontal air vent dominating the dash. The new high-mounted screen looks clearer and larger, while the Type R's semi-digital instrument cluster has been replaced with a brilliantly clear set of analogue dials – this is excellent news.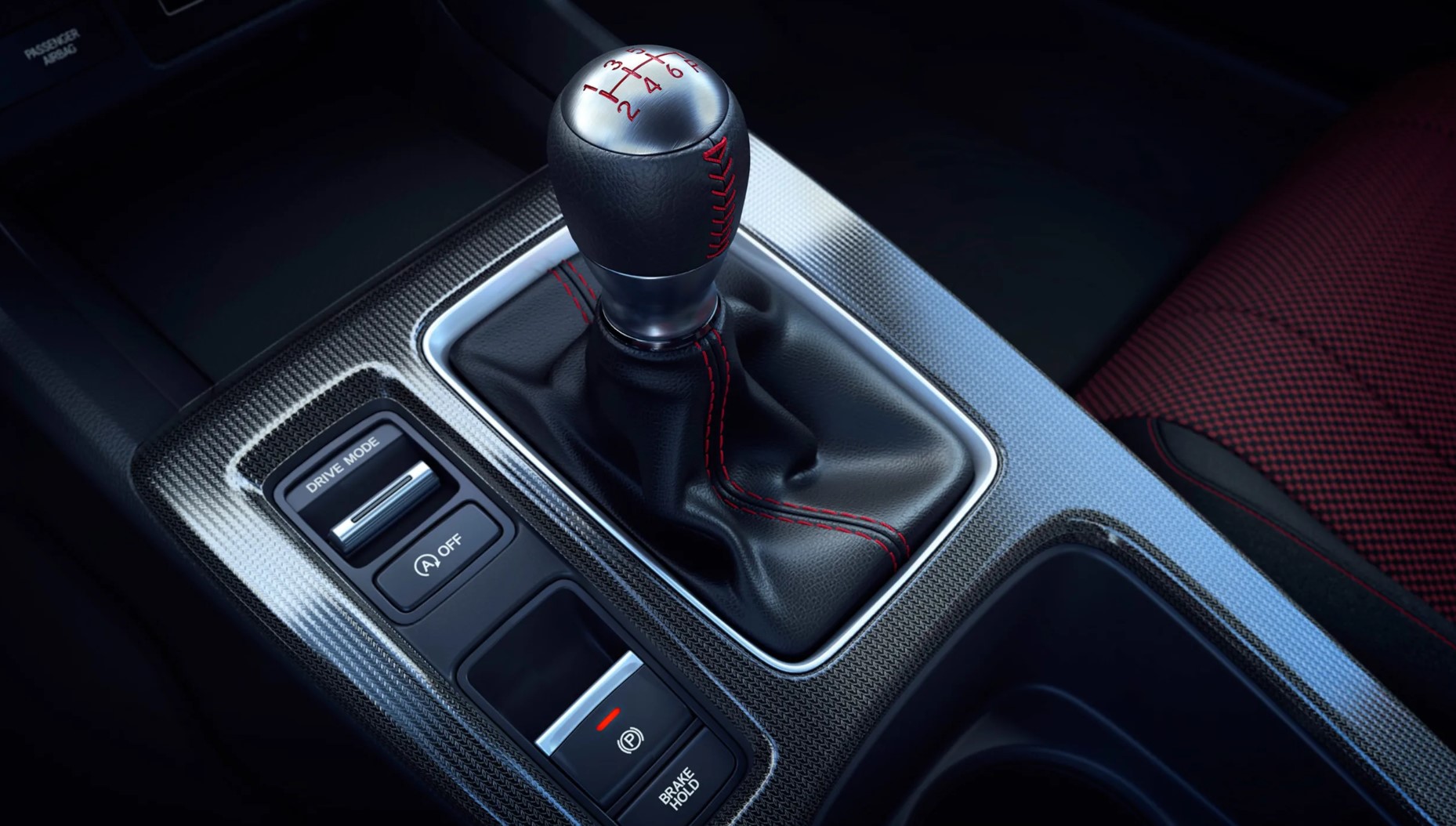 Things are also different around the centre console, with the six-speed manual gear stick in a smaller opening mounted to one side. This will likely be shared with the new Type R, but we expect its key elements to be fitted like the more aggressive buckets, and hopefully an Alcantara steering wheel and solid aluminium gear knob.
Outside, the American-spec sedan body will be ditched in favour of the hatchback, but the styling will be similar, with previously seen images of the actual Type R giving us plenty of clues as to what we should expect when it arrives next year, and all signs are looking good.
What we can tell you is that first and foremost, the new Civic Type R's overall proportions will remain largely unchanged to the current model, which is both longer and wider than a majority of its rivals. We know this as the new Civic it'll be based on has already been revealed, featuring a familiar silhouette clothed in a more sophisticated design. From these images, the new Type R will build on this with yet wider track widths and bespoke bodywork.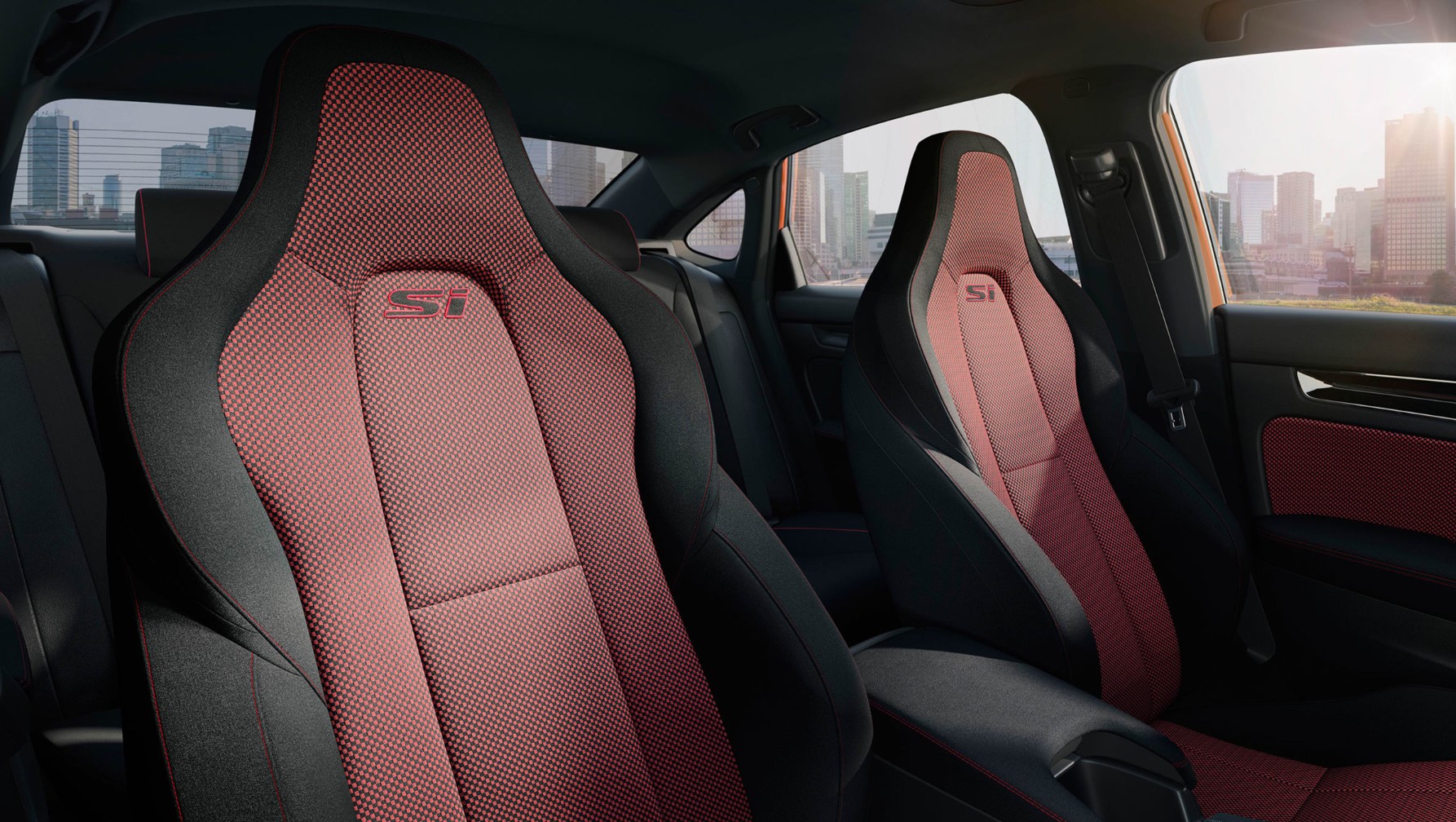 Speaking of which, the current Type R's extreme design appears to have been significantly toned down from the arresting look of the current model, mirroring the standard Civic's smoother aesthetic with a more cohesive design that incorporates some elements familiar to the current model. These include a high-mounted rear wing and triple exhaust outlets, combined with what look like a more subtly integrated rear diffuser, splitter and skirts.
The prototypes also look to be running 20-inch wheels, this time wrapped in Michelin tyres, although the prototype in these images is in an American specification, so the specific rubber that'll be used on Australian models still remains to be confirmed. The interior will also see an update based on the new Civic, debuting a more sophisticated dash layout and fresh integrated tech.
Despite rumours of a plug-in hybrid powertrain early on in the new Type R's development, we expect the new model to instead feature the same 2.0-litre turbocharged four-cylinder as the current model, which is no bad thing. This is expected to produce a similar power figure, which is rated at 235kW, and should be paired to the same class-leading six-speed manual and electronically controlled limited-slip differential.
There is one caveat to the new model, and that is where exactly Australian market models will be built given the shutdown of Honda's Swindon assembly plant which has traditionally been the source of all European-market Civic hatchbacks. This change of source is likely to cause a delay of the new model's local availability, but Honda UK has at least confirmed it will be available, unlike many of Japan's recent performance reboots like the Nissan Z and Subaru WRX. So while there will be a wait for the new Civic Type R, if the new model is able to combine the previous model's class-leading driving experience with a sleeker design, we'll consider that a win.
Jordan Katsianis