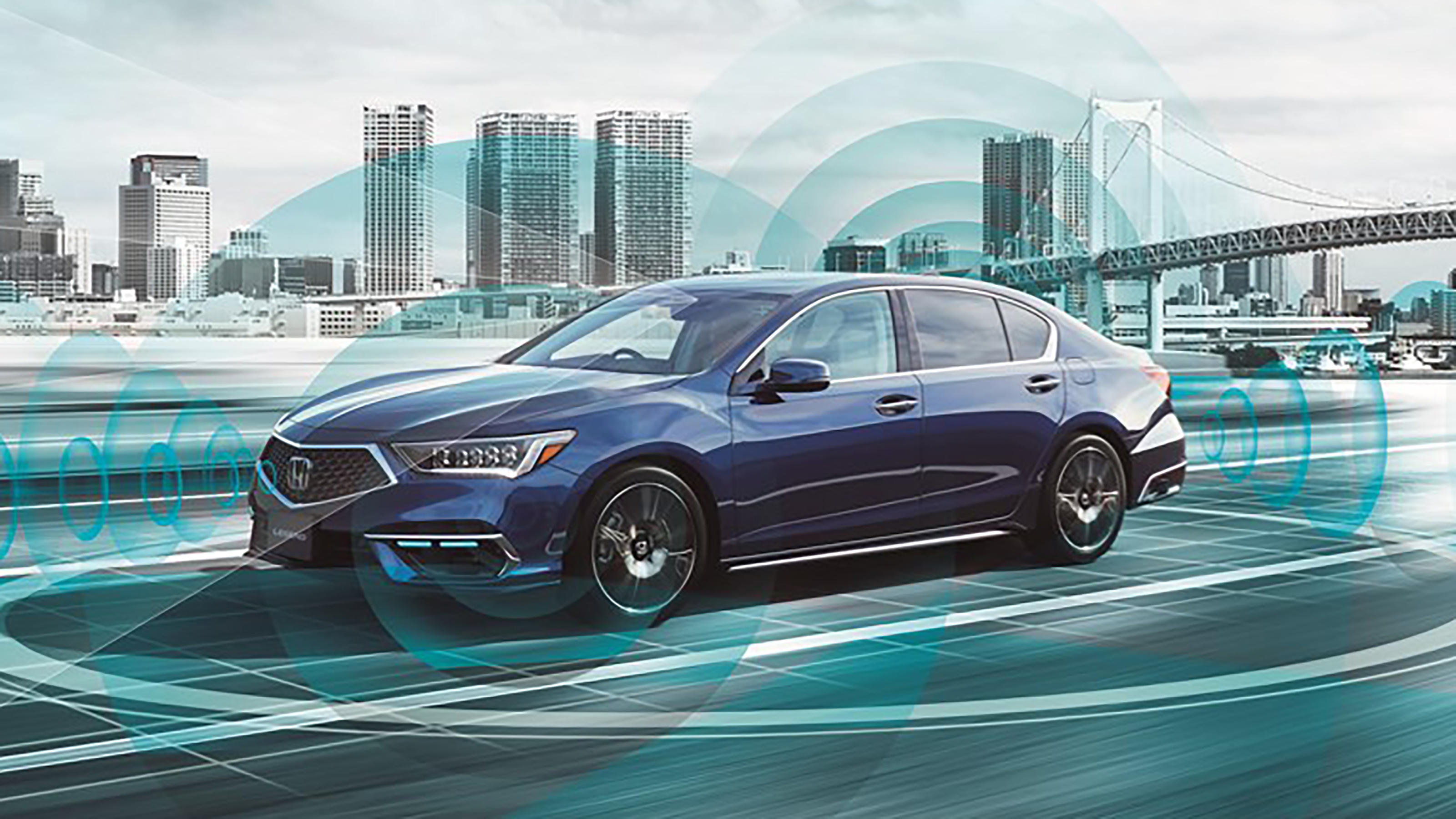 Honda has launched a new package of semi-autonomous driver assistance functions, which it says is the first 'level 3' autonomous driving system to be given the legal go-ahead by Japanese authorities.
Called Sensing Elite, the driver assistance technology takes a step beyond the level two systems widely on sale today by supporting hands-off autonomous driving under certain conditions, such as heavy traffic or when travelling on the motorway – other systems require hands on the steering wheel.
As such, the brand has beaten Tesla to the punch by getting a government-sanctioned level 3 system on sale first.
Honda's Sensing Elite system builds on the brand's existing Sensing safety technology, but uses a more accurate global positioning system, more detailed three-dimensional maps and several sensors which give the ECU a 360-degree view of the car's surroundings.
The cabin also gets specially configured 12.3-inch digital gauge cluster and a driver facing camera, which monitors whether the driver is still paying attention to the road. The steering wheel and dashboard also get new LED lights, which illuminate when the autonomous driving mode is activated.
The most impressive part of the new Sensing Elite system is the hand-off driving mode, which uses Honda's existing adaptive cruise control and lane-keeping assist systems to assume total control over the car when driving on the motorway.
Honda also says the system can even change lanes without the driver's intervention. The car will follow the vehicle in front at a preset speed and distance, until the driver turns on an indicator. Then, the car will automatically overtake.
The system can even detect when there's a vehicle ahead which is moving slower than the car's cruising speed. It'll notify the driver first, then automatically overtake the slower traffic before returning to its original lane.
Honda has also given its Traffic Jam Pilot an update as part of the level 3 roll-out. It works in much the same way as the old system, assuming control of the vehicle in low-speed traffic. But now, the driver can watch TV on the car's infotainment system while the car handles the task of driving, which Honda says "helps mitigate driver fatigue."
If the car's interior camera recognises that the driver is unresponsive and unable to regain control of the vehicle, it will automatically move to the hard shoulder and bring the car to a halt, flashing its hazards and sounding the horn to warn other road users.
During the system's development, Honda simulated around 10 million real-world driving situations in the laboratory and its engineers travelled for more than 1,200,000 kilometres in test mules to make sure the system was working properly
Currently, the semi-autonomous technology is only available in limited numbers on the Japanese market Honda Legend.
Luke Wilkinson