This is the Honda SUV e:concept. Unveiled at this year's Beijing Motor Show, it previews an upcoming compact electric crossover due for the Chinese market – although the company hasn't ruled out the prospect of launching the electric crossover in other countries.
During last year's launch of the Honda e, the company's engineering bosses revealed to Automotive Daily's exclusive partner Auto Express that an all-electric compact SUV would soon follow the hatchback – and that it would be based on the same platform.
The crossover's design is markedly different to the e hatchback; it features a much longer bonnet and set back cabin, while slender LED headlights merge into a thin light strip that sits just above the nose of the car. The concept also appears to be a two-door – expect the production version to gain a set of rear doors, but stick closely to the concept's overall design.
Honda has issued no technical and detailed information on the SUV e:concept, but we understand that the upcoming crossover should feature the same rear-mounted 114kW electric motor as the smaller hatchback. However, the added size and weight of the crossover body style could force Honda to fit a slightly larger capacity battery pack than the Honda e's 35.5kWh unit to keep range around the 210-kilometre mark.
Like the hatchback, 50kW rapid charging should be available as standard, which will allow the crossover's battery pack to recover an 80 per cent charge in around 30 minutes. The Honda e's platform also supports Type 2 charging, which provides a full top-up in just over nine hours when connected to a domestic wallbox.
Honda will also likely retain the e's infotainment setup for this new crossover. We expect it'll feature the same full-width infotainment setup, comprising two 12.3-inch screens and two six-inch monitors at either end of the dashboard, which will relay images from a pair of door-mounted cameras to take the place of conventional door mirrors.
The infotainment system will be complemented by Honda's latest Connect system, which features an artificially intelligent assistant, smartphone connectivity and over-the-air updates.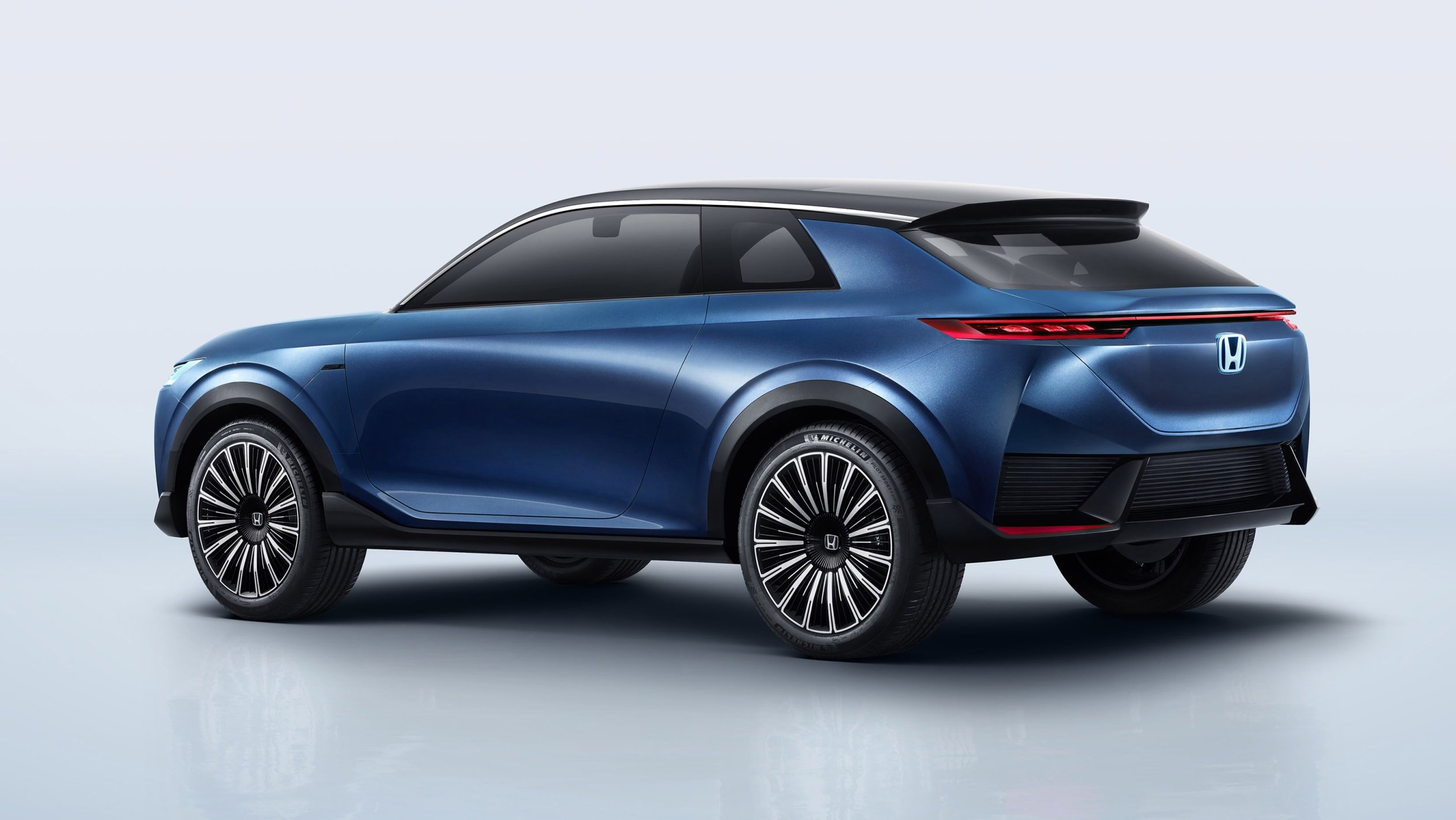 Honda has released a few details on the production crossover's planned range of safety equipment. The finished EV will have a new 360-degree driver assistance system, which Honda says will have "improved recognition, predication and decision-making" skills than its current setup – suggesting this new crossover will offer a higher level of autonomous driving capability than the rest of the company's line-up.
Luke Wilkinson