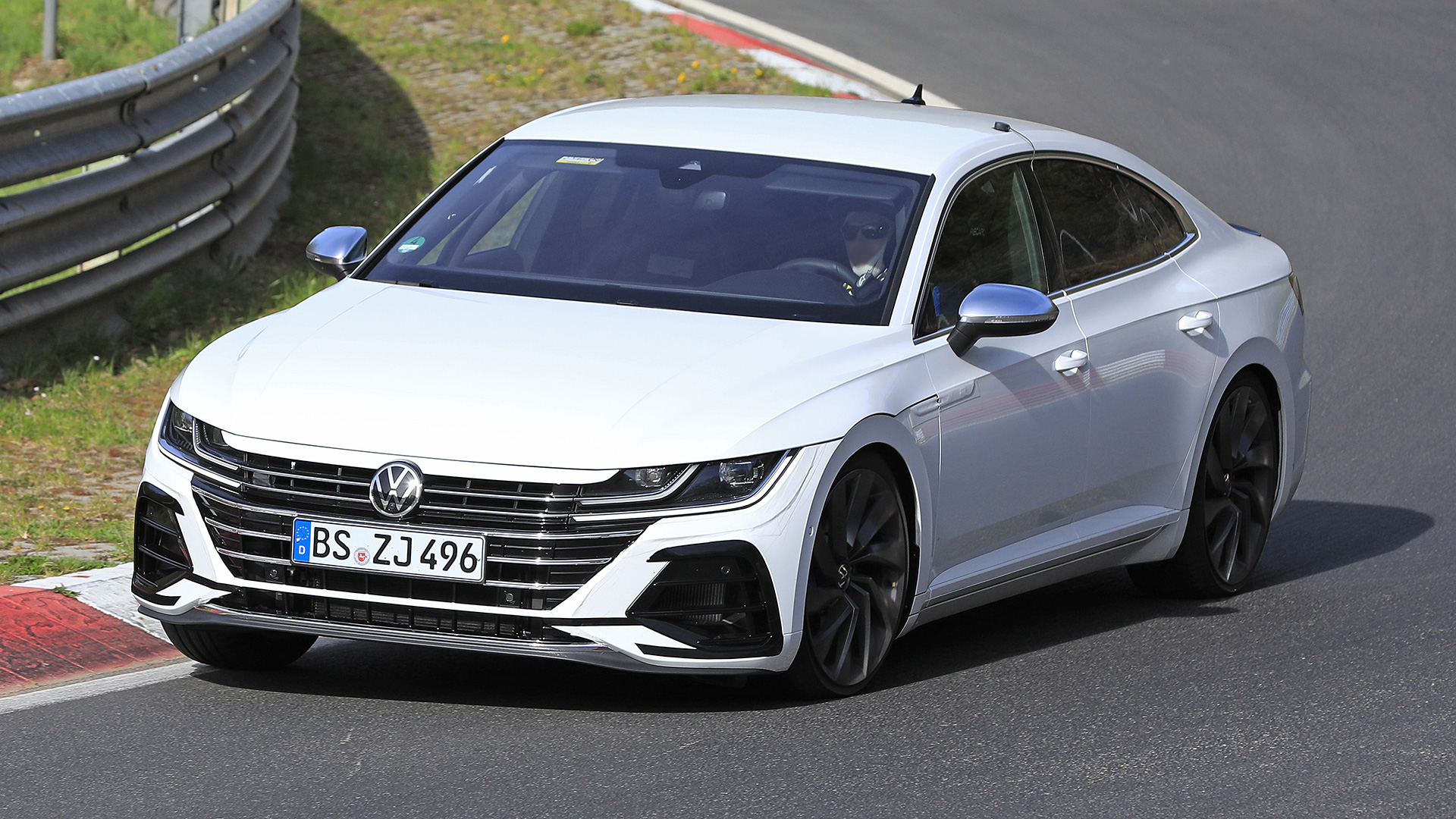 This is our first look at the new Volkswagen Arteon R as the hot sedan undergoes the final stages of development testing.
The performance version of the Arteon appears to be carrying very little in the way of camouflage, although some sections of the nose and rear bumper have been obscured by panels and tape.
Nevertheless, it's possible to make out some of the exterior design changes: at the front, the air intakes have been restyled to give the Arteon R a more striking face, while at the rear there are quad exhausts in place of the standard dual-pipe set-up.
The car appears to have been lowered slightly for sportier performance, while the alloy wheels have adopted a more dynamic design. Underneath, blue brake calipers are visible, strongly suggesting that the Arteon R will have greater stopping power.
Earlier this year, Volkswagen unveiled the Arteon R-Line Edition: limited to just 1,000 examples, it used a detuned, 200kW version of the 2.0-litre, turbocharged engine that's set to feature in the Golf R later in 2020. It's likely that the Arteon R will get the same power unit, but it remains to be seen if it will harbour its full potential of 245kW.
The R-Line Edition is already capable of 0-100km/h in 5.6 seconds, so it's likely that the Arteon R will break the five-second barrier for the sprint with the extra power at its disposal.
As is the case with the Golf R, it's expected that the Arteon R will use the same seven-speed automatic gearbox, with no manual on the cards. It's also overwhelmingly likely that it will boast four-wheel drive.