Ford is leaning on its American identity and a "rebellious" mindset for its radical transformation into the second half of the decade.
"We're going through the biggest transformation of any OEM. Perhaps even the biggest transformation of any company in any industry."
It would be fair to say that Peter Zillig, Ford of Europe's marketing boss, isn't trying to play down the challenges facing Ford in Europe, nor the scale of the transformation it is trying to make in response. That transformation has it going all-in on electric cars, and Ford has restructured the entire company as a result.
At the start of the year, Ford split its company into three distinct divisions: Model E, Blue and Pro. The first would develop EVs, the second ICE cars and the third commercial vehicles. The names are part of internal structure rather than anything customer-facing, so a customer would simply buy a Ford, whichever division it came from.
In Europe, Ford has long struggled for profitability. It's well-known and often repeated that it makes money only on commercial vehicles and SUVs, and its traditional models barely register on the bottom line. It has used electric cars as a chance to make a decisive shift, taking bold and perhaps unpopular decisions in dropping so many popular (but ultimately not profitable) models like the Fiesta and Focus.
"I'm absolutely, totally committed to changing the business," said Ford of Europe boss Martin Sander, who joined Ford at the start of 2022 after a 25-year career at the Volkswagen Group to lead this change.
Ford felt the need to split its business into three because the requirements of creating the different types of vehicles wearing the Ford badge are so different.
"For example, with commercial vehicles, there are very different requirements, so you need people 100 per cent dedicated to them," said Sander. "The same with Model E: you need people 100 per cent dedicated to EVs and connected services and not distracted by anything.
"From next year, the divisions will post different financial results. You will see the money. It puts us under pressure, but we know what to do to be profitable in this business, and will do everything it takes to do so."
Zillig said he believed Ford was the only manufacturer to so openly report this but said that it "showed the confidence for us to be all in on BEV". He added: "The profit and loss won't look pretty for the first couple of years…"
Globally, Ford is investing $50 billion (AUD$74bn) in EVs. Its investments in Europe include $2bn (AUD$3bn) to turn its factory in Cologne, Germany, into an EV plant; $490m (AUD$728m) in Craiova, Romania, to build the Puma EV from 2024; and $470m (AUD$699m) in Halewood to build electric drivetrains.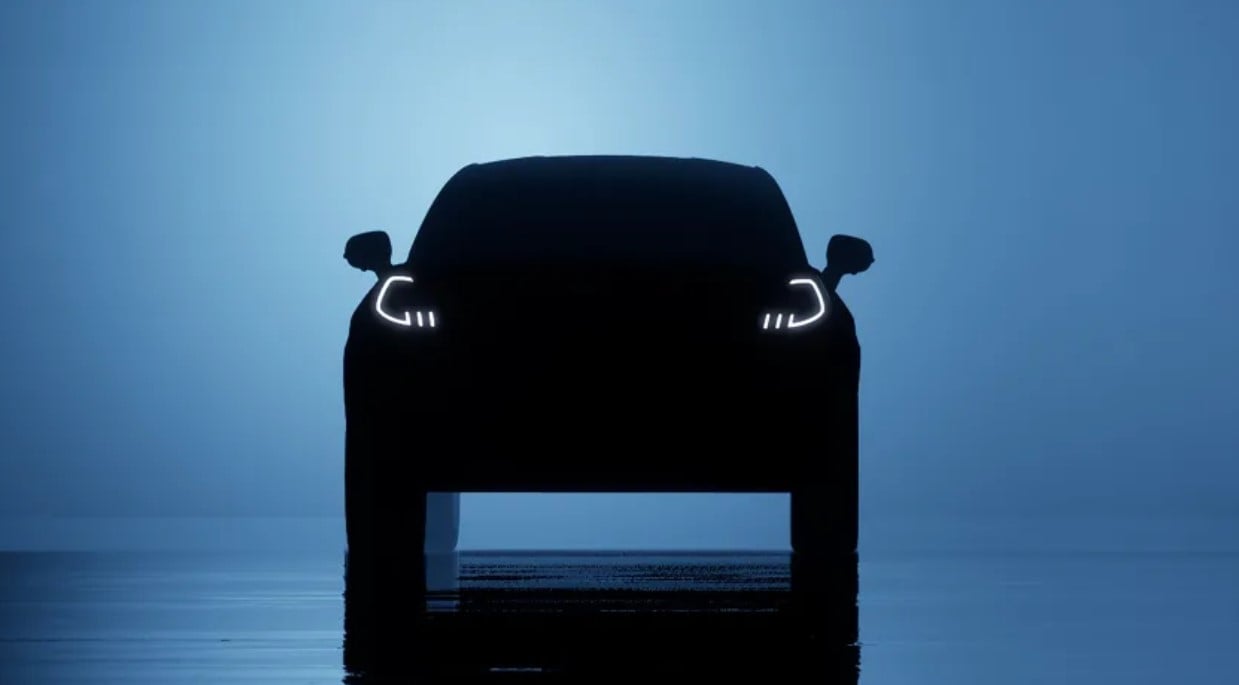 The first vehicles to come from Cologne will be a new Focus-replacing crossover at the end of 2023, and a different-bodystyle version of this car will follow soon after in 2024. The pair are built on the Volkswagen Group's MEB platform, which Ford has access to as part of the tie-up of the two automotive giants.
"We decided to build our first high-volume electric vehicle here in Cologne," said Sander on the decision to axe the Fiesta to make way for these new crossovers. "There comes the point where we need the space for construction, because we're turning the Fiesta plant into a fully battery-electric plant. This is why we had to make a decision that we have to stop Fiesta production."
Sander said the decision to axe the Fiesta was "not one we did lightheartedly" but "we have to do something".
"The goal is to build a profitable, thriving business in Europe," said Sander. "We have levers to pull. As a brand, there's work to do for Ford in Europe. Ask customers today and we're seen as reliable, a good brand, quality and affordable. It's a good, solid foundation, but is it good enough?
"Ford as a company builds the world's best-selling sports car with the Mustang and the best-selling vehicle on the planet with the F-150 [pick-up truck]. So is being good and affordable sufficient? No. We can do more and be more confident."
As part of this change, Ford will also wear its US roots more overtly and act more akin to other vast international American companies.
"We're an American company, the only one [car company] doing business in Europe," said Sander. "Europeans like American companies: Apple, Microsoft, Coca-Cola. We should be proud of being American culturally and socially."
To that end, Ford has come up with a new guiding mindset: Adventurous Spirit.
"American means we're rebellious," said Zillig. "It means we're restless. It means we're uncompromising. It means we're defined by an adventurous spirit, our new north star.
"Adventurous Spirit is the ethos that will help drive our transformation in Europe by helping us connect emotionally with consumers who say they know we're American but don't feel we're American.
"You won't see these words on any of our advertising, our brochures or any other materials. Bring on Tomorrow will continue as our optimistic, future-facing rallying cry to consumers.
"Instead, Adventurous Spirit is the philosophy that will inform and add meaning to everything we do, reinforcing our identity as we reinvent the Ford product portfolio and customer experience in Europe."
Sander leads a 12-strong board in the Model E division, made up from executives not only from the automotive industry but also other industries, including customer experience boss Aaron Mitchell, who recently joined from Ikea.
"There aren't many opportunities you get to shift a global brand," said Mitchell. "There are lots of similarities between Ford and Ikea. They were both founded by iconic entrepreneurs, touching people all over the world. They've changed their markets but then been disrupted themselves, Ford by the likes of Tesla and Ikea by tech companies like Amazon. Then you find a new role in the world."
On how Ford will change its customer experience, Mitchell said it's about "changing the culture in dealers to not about selling cars but solving problems".
Sander added: "We're a family business, and we look after our people and our customers."
And what of the cars in this new Ford? "We can do a great job with the brand and the customer experience, but it's about the product," said Sander. "We're focusing on really distinctive, really special cars that get better over time with over-the-air updates."
Ford will continue with its "electrifying icons" strategy, which it started with the Mustang Mach-E. Cars in the new era of Ford will be designed to sit within one of four families within its Adventurous Spirit mantra.
Wild Performance is for sporty vehicles like the Mustang; Urban Escape is for characterful smaller cars like the Puma; Active Adventure is for more family-size SUVs like the Kuga; and Ultimate Outdoor is for its hardcore off-roaders like the Bronco.
Ford is also planning to overhaul the interiors of its models to make them more digital and to introduce a new user interface. It will then continue to roll out new features using over-the-air software updates.
The goal is to move from selling the 25,000 or so Mustang Mach-Es in Europe in 2022 to 600,000 EVs from this new family of models by 2026. The model is also in-line to launch in Australia next year, although with less lofty targets.
ICE vehicles will remain in the Ford line-up for now, but by 2030 every Ford car will be electric and by 2035 all Ford vans will be too. At the end of this period, Sander wants Ford to be a brand people "absolutely love".
Zillig is convinced that Ford has a bright future ahead of it and that "it has every right to be a confident brand".
"This isn't just a fluffy marketing exercise; this is about building momentum. If you can light a touchpaper and get momentum, it's so powerful. It's elusive and hard to hold onto, but if you can do it…"
Mark Tisshaw