The 'under new management' signs – or 'changement de direction', if you prefer – have been up across the French car industry lately.
Following the spectacular downfall of Carlos Ghosn, former Seat boss Luca de Meo took the helm at the Renault Group. Meanwhile, Carlos Tavares has taken control of Stellantis, the new, Dutch-registered firm created by the French PSA Group's merger with the Italian-American Fiat Chrysler Automobiles.
Both men have strong track records, but they face formidable challenges in ensuring that some of the world's most storied car brands can thrive in a new era of motoring.
Stellantis
The recent merger of the PSA Group and Fiat Chrysler Automobiles has created the world's fourth-largest car maker, with its 8.1 million global sales in 2019 behind only Toyota, the Volkswagen Group and Ford. But there's one area in which Stellantis dwarfs those rivals: brands.
Stellantis encompasses 14 of them, covering every major market segment from electric city cars to mainstream hatchbacks and SUVs, sports cars, supercars and even the booming US pickup truck market. Not even the Volkswagen Group's many marques can match such breadth, which for Stellantis presents both opportunities and challenges.
The opportunities lie in the reach of those brands, and the heritage of names such as Alfa Romeo, Fiat, Jeep and Peugeot.
"We have with those iconic brands a high diversity of models," says Stellantis CEO Carlos Tavares. "With this brand portfolio, we're present in the most significant markets and profit pool areas of the market."
The challenges come from ensuring the brands don't encroach on one other and thus cannibalise sales. Equally, their disparity can militate against economics of scale: you can hardly build a Maserati sports car on a Ram truck platform.
These are challenges that FCA battled with. While the American side of the business thrived, fuelled by the success of Ram, the Italian side struggled. Where common ground could be found, the results – such as Jeep's Italian-built Renegade, based on a platform shared with the Fiat 500L – were indifferent.
Meanwhile, as FCA focused resources on successful brands and those in lucrative markets, particularly Alfa Romeo, Jeep and Ram, it neglected others. Fiat struggled to find success with any model beyond the 500 city car, while Chrysler and Lancia withered: the only Chrysler still being sold is the Pacifica minivan, while the sole Lancia, the ancient Ypsilon, is now offered only in Italy.
That contrasts with the recent success of PSA since Tavares took the helm in 2015. At that time, Citroën and Peugeot had similar model lines competing for a similar audience. He pushed the brands further apart and found room to spin off DS as a premium marque while still increasing shared development and platforms. Tavares led the purchase of Opel and Vauxhall from General Motors in 2017 and, through similar measures, quickly made them profitable.
Tavares will apply the same philosophy of integrating platforms and development while separating brand identities to Stellantis. "Our purpose is to use power and scale to do great things," he says. "Stellantis needs to be great, rather than big."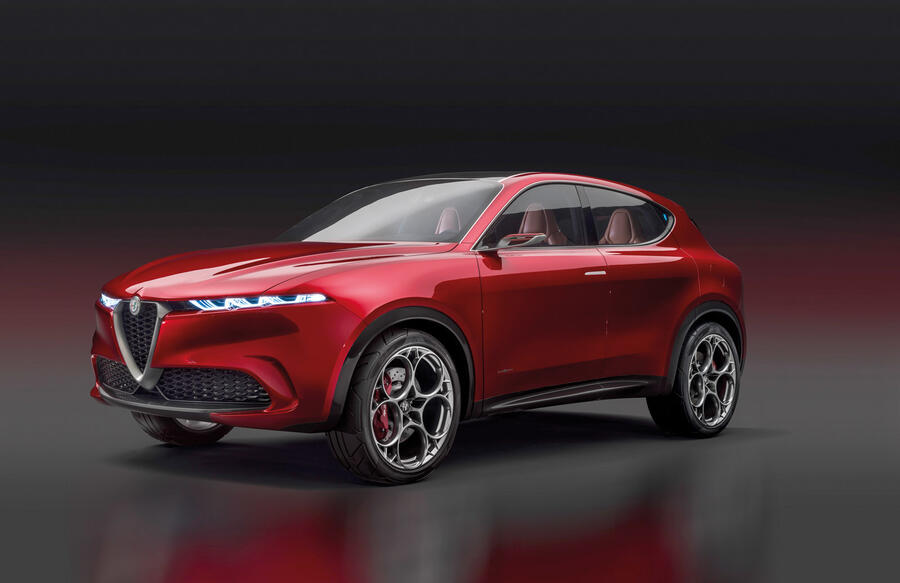 Some division is likely to remain; there are signs that the successful American arm will continue as a largely separate entity (headed by former FCA boss Mike Manley), although with greater use of shared resources and common components.
Tavares has set a goal of saving AUD$7.95 billion within five years, chiefly through common engineering and increased purchasing power. That will be vital as Stellantis faces the costs of electrification and autonomy in the years ahead.
Those synergies will also boost brands that "for prioritisation reasons in the past we couldn't invest in as much as we wished", according to Tavares. "We can make sister cars with smaller entry tickets, which can make the business plans fly," he says.
The brands that could benefit are clear: Fiat in particular could quickly introduce a long-overdue range of cars on proven PSA platforms and there could be crossover between Alfa Romeo, Maserati and larger PSA models. The key will be ensuring that each brand has its place. "You will see some brands rebound based on positioning and understanding of what each brand stands for," says Tavares.
He insists Stellantis plans to keep all of its marques – something that's particularly intriguing for Lancia, which has been listed alongside Alfa Romeo and DS as a premium brand.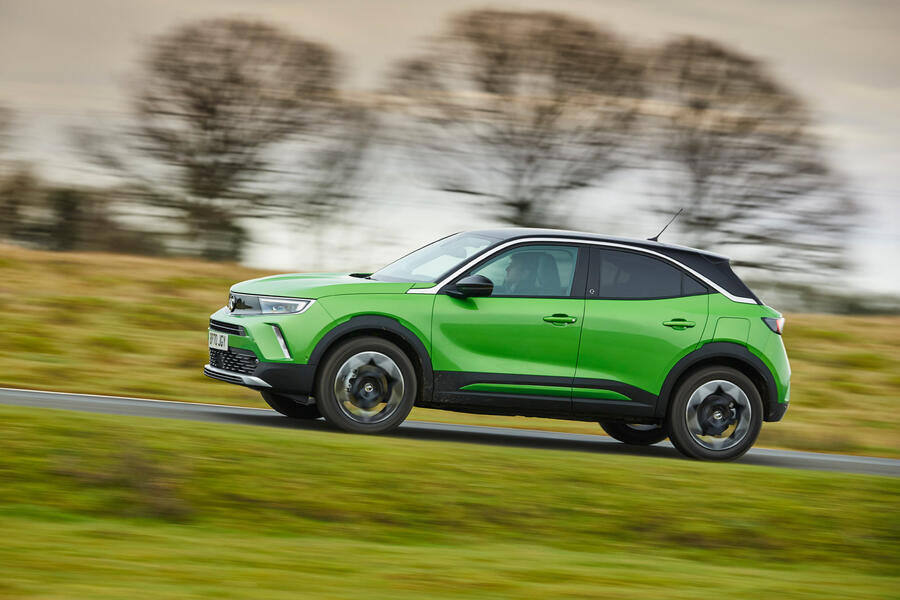 The sheer scale of Stellantis should help it to handle the vast changes that the industry is undergoing. But to do that, the company needs to react with a rapidity that belies its size.
Tavares therefore has to find a way to create a single, harmonious company while embracing the diversity of its many subsidiaries.
Renault Group
The idea of reviving the Renault 5 has been floating around the firm's Boulogne-Billancourt headquarters since soon after production of the hatchback ended more than 25 years ago. There have been ideas, sketches and apparently the odd concept, but it has never gone further. Until now.
It took Luca de Meo just six months from starting as Renault Group boss to approve the revival of the 5 as an EV, sign off a design and reveal the resulting concept to the world.
While the headline attraction at the launch of de Meo's 'Renaulution' business plan, the new 5 won't single-handedly save Renault. However, the project's rapid approval is indicative of how fast the Italian has identified the ailing firm's issues and moved to correct them. "The diagnostic is pretty cut and dried," he says.
The major issues for the Renault Group were, in de Meo's words, "the immoderate quest for volume and an unresolved approach to market and portfolio management". Put simply, the firm became too focused on selling as many cars as possible and let its Dacia and Renault brands drift too close together.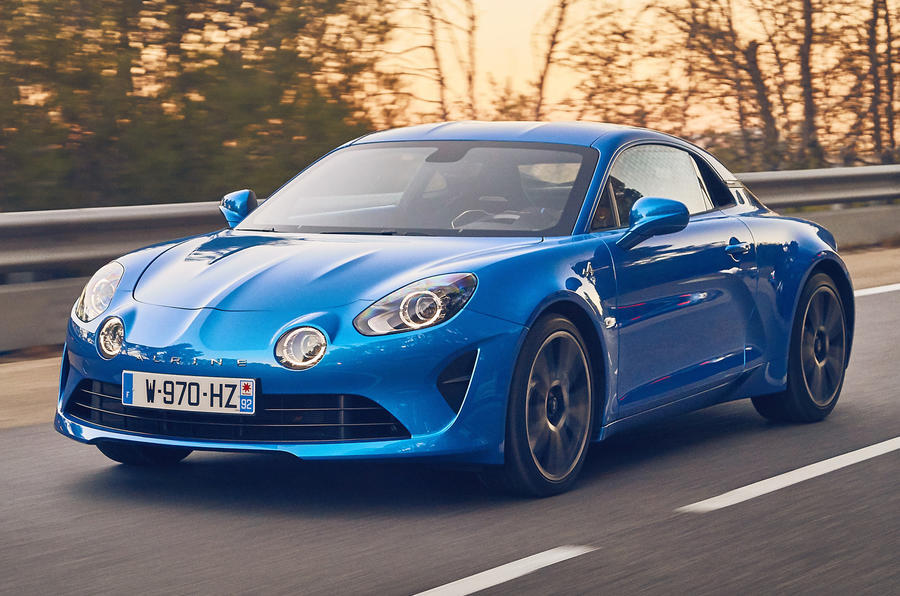 Former boss Carlos Ghosn set a target of five million sales a year by 2022, resulting in a push to expand production capacity and spending on research and development. But sales reached only 3.6 million in 2019, below projections and resulting in a 50% reduction in Renault's capital investment return over a five-year period. "We grew bigger, not better," says de Meo.
That push for volume also led to Renault expanding outside its heartland – but it joined entry-level segments in developing markets offering lower profit margins.
The result: the Renault Group sells cars in more than 130 countries, yet 50% of its sales and 75% of its profit come from 30 in Europe – with 50% of its profit from just five.
Nearly half of Renault's sales are region-specific models, resulting in a ballooning number of parts. This has also led to the convergence of Dacia and Renault, with the two splitting sales in several regions rather than reaching different customer bases.
That uneven growth has been compounded by a decline in the vital C- and D-segments. Renault's recent success has been driven by hatchbacks and small SUVs, with B-segment models accounting for 68% of its sales. Just 20% of its sales were of C-segment models, around half that of comparable rivals. Now consider that C-segment cars offer margins around 30% higher than B-segment models. "If you compare our performance over the past five years with benchmark firms, half of the difference is here," says de Meo.
While the group's problems are clear, so are its many strengths: strong brands, long experience of electric cars and, crucially, the Renault-Nissan-Mitsubishi Alliance.
While Franco-Japanese relations were strained following the downfall of Ghosn, the Alliance's two giants have since reworked their deal to include greater platform and powertrain sharing plus joint development and production.
De Meo's plan is as simple as his diagnosis: sell fewer cars. Or, more precisely, shift focus from maximising sales to maximising profit by reducing development and production costs and regaining a footing in more profitable markets and segments.
To do that, he's aiming to repeat some past successes. That can be seen in the new 5, which echoes how de Meo led the revival of the 500 as a retro city car while at Fiat. And the push to grow C-segment sales reflects how he led Seat to record growth, through clever use of shared Volkswagen Group platforms and the success of the third-generation Leon and game-changing Ateca SUV. Even with the considerable benefit of Volkswagen Group shared engineering, there was no certainty that buyers would consider a Seat when the Ateca was launched.
De Meo plans to trim Renault's line-up, with a focus on cutting the many low-profit region-specific models. The aim is to shift 80% of the firm's models to three Alliance platforms: CMF-B (and its CMF-B EV variant) for small cars, CMF-CF for medium and large cars, and CMF-EV for EVs. The number of parts used will be considerably reduced as well.
"With Renault, Nissan and Mitsubishi, these three platforms contribute more than six million vehicles per year," says de Meo. "When it comes to scale, that puts us in the Champions League."
Renault will also move from eight powertrain families to four: one battery-electric, one hydrogen fuel cell, one petrol and hybrid, and one diesel. As de Meo notes, the development of all four is essentially done already, further cutting costs.
While reducing costs, the group will also aim to separate its brands. Dacia will retain its focus as a budget-conscious marque and is now paired with Russian brand Lada, which Renault took control of in 2016 but has effectively run as a separate concern. While they have similar market positions, the two brands largely operate in different countries, so there's little risk of crossover.
With Dacia retaining its positioning, the focus will be on shifting Renault to a more premium position, increasing the potential profit on each car and enabling it to regain its footing in the C-segment. The aim is to achieve that through a focus on design and technology, a change in emphasis that predated de Meo's arrival but will now accelerate.
Crucial to that will be style-focused models such as the 5 and the new Mégane electric crossover. The latter will be one of seven C- and D-segment Renaults launched in the next five years, starting with the Western European version of the Arkana coupé-crossover.
De Meo has also set a bold course for Alpine, which Renault hasn't seemed to know what to do with since launching the A110 in 2017. It will become an electric-only performance brand, bidding for an audience above Renault. If that sounds familiar, it's essentially how de Meo turned Seat's Cupra model line into a full brand.
Sounds simple, then, and de Meo is clear that "we know what we have to do and have already started doing it".
The challenges will be ensuring that the Renault Group fully harnesses the economies of scale the Alliance can afford, successfully pushes Renault upmarket and finds market share in larger segments. It won't be easy, but de Meo has a record of achieving similar goals. And he has a very stylish new concept car to prove just how fast he can act.
What is Renault's new mobilise arm?
The Renault Group's revamped business rests on four pillars: Renault, Alpine, Dacia and the new Mobilize brand. The new arm will encompass all of the group's efforts in the nascent and fast-developing mobility, energy and data services markets.
Demand for ride-sharing and subscription schemes is growing in the internet age, and de Meo is convinced that the area could become a significant source of revenue in the future. The initial job of Mobilize is to work out how.
Significantly, Mobilize will have its own range of vehicles designed for shared use, starting with the EZ-1, effectively a next-generation Renault Twizy. But it will also investigate ways of generating revenue from data, battery recycling and other areas.
It's part of a wider push by de Meo to position Renault at the forefront of the French technology movement, likely to ensure continued support from the French government to help that industry develop. He says: "Today we're a car maker integrating tech. Tomorrow we want to be a tech company integrating vehicles."
James Attwood