The Hyundai Ioniq 7 seven-seat SUV will go into production in 2023 as Hyundai's third model from Ioniq sub-brand.
Hyundai's next all-electric Ioniq model following on from the Ioniq 5 and Ioniq 6 is, unsurprisingly, set to be the Ioniq 7.
Previewed by the Ioniq Seven Concept at last year's Los Angeles Motor Show, Hyundai has made no secret of its plans to put the spacious seven-seater into production.
However, talking about the Ioniq family at the Busan Motor Show, Hyundai's vice-president of design Simon Loasby said, "We have an SUV coming, we have the Ioniq 7."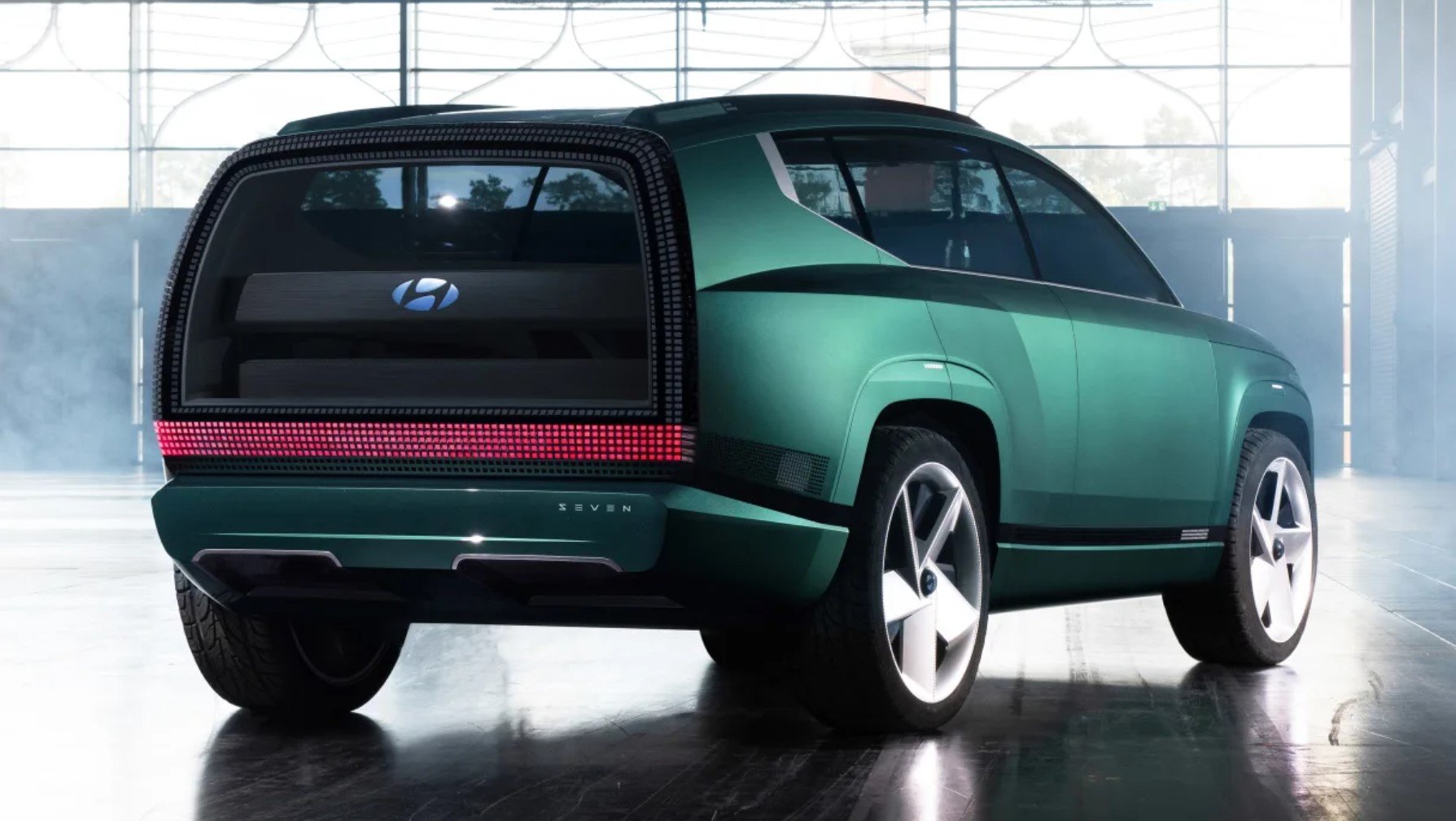 Although we won't see the production version of the 7 for a while, Loasby's comments reveal that the boxy MPV concept car is likely to have been tweaked for production to take on more of an SUV look.
With the tall, squared-off look of the concept car, it would be relatively easy to move the production 7 more towards an SUV shape with bigger wheels, some wheel arch cladding and a more sloping roof, akin to the Audi A2's roofline that was referenced by Loasby when the concept car was revealed.
With sales of seven-seat MPVs in decline and SUVs continuing to grow in popularity, it makes sense for Hyundai's next all-electric car to follow that trend and take on a more rugged look. However, many of the concepts' unique and highly praised details, including its use of pixel lights at the front and back, plus the novel all-glass rear door, are expected to be carried over to the production car.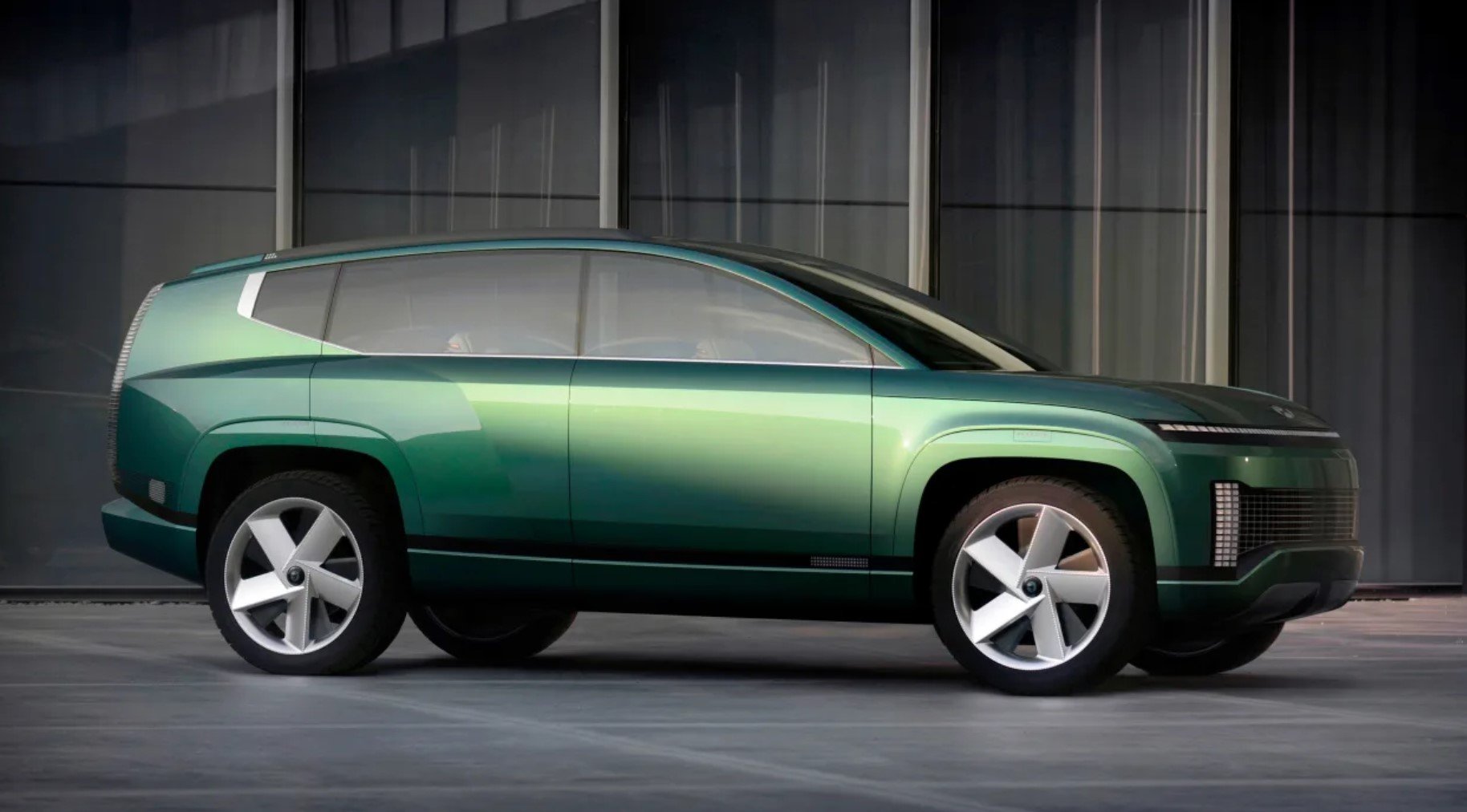 The unusual lounge-like interior of the concept is likely to be replaced by a more traditional seven or eight-seat layout, although with a few unique twists in keeping with Hyundai's 'living space' theme.
We don't expect to see the final Ioniq 7 production car revealed until closer to its on-sale date in 2023.
Steve Fowler