The Hyundai N Vision 74 brings some welcome retro style to the hydrogen car space.
Unveiled alongside the RN22e concept was another show car from Hyundai, one that's sure to grab the attention of performance car fans around the world. Like the RN22e, the Hyundai N Vision 74 is what Hyundai refers to as a 'rolling labs' concept used by the firm's engineers to test advanced technologies before applying them to future production models. If anything looking like the N Vision 74 made production it would certainly cause a stir.
The car is a high-performance hydrogen fuel-cell hybrid with an exterior design that pays tribute to the Hyundai Pony Coupe concept from 1974, designed by Giorgetto Giugiaro. It's also a nod towards the Hyundai N 2025 Vision Gran Turismo, which was unveiled in 2015 as Hyundai launched its N brand.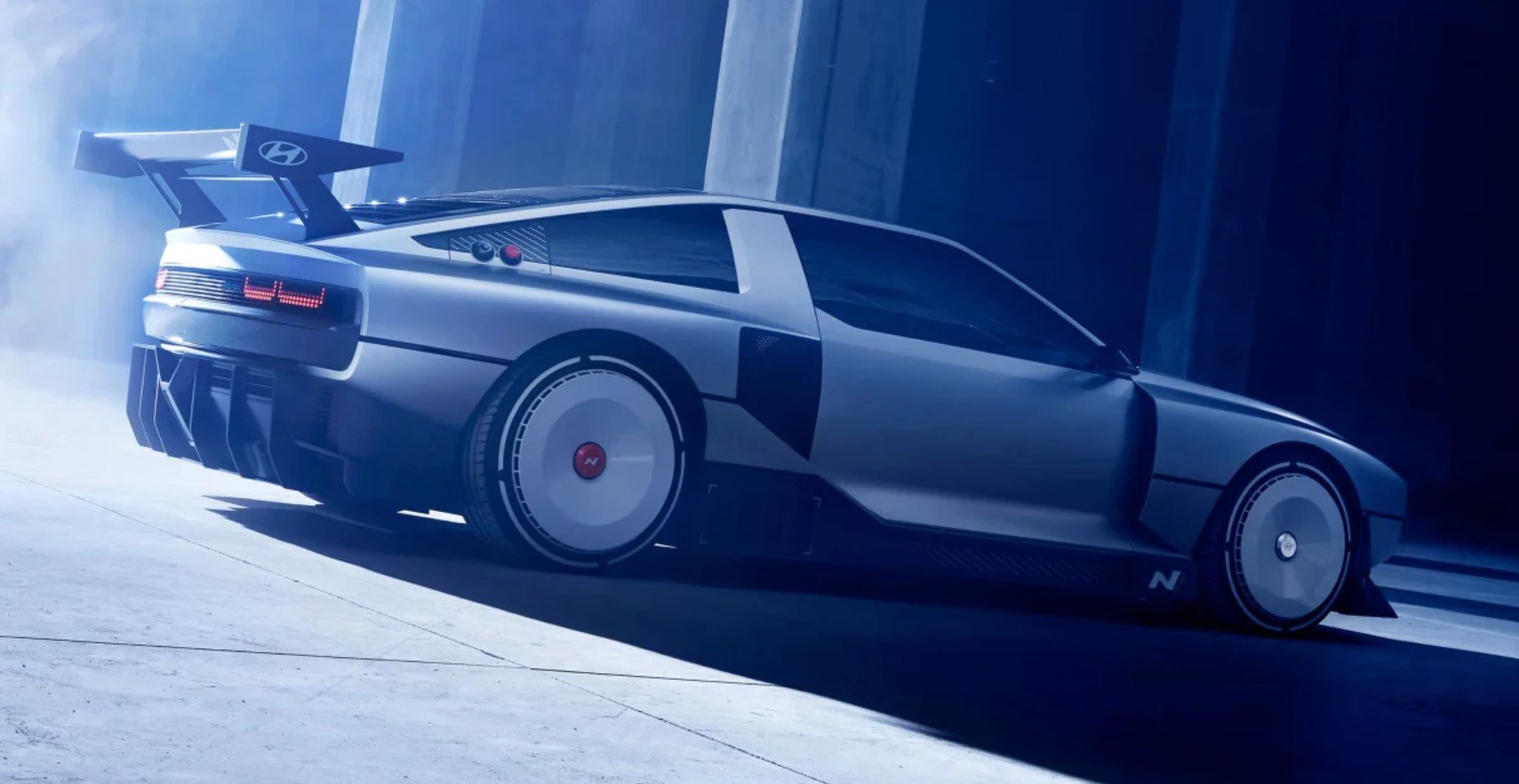 Although the N Vision 74 updates the Pony Concept with the use of Parametric Pixel lights, it blends analogue and digital inside just as the original did.
It's much more than just a styling exercise, though. Hyundai has developed a combination of a battery-electric powertrain in conjunction with a fuel-cell system, with the two different power sources used depending on the prevailing driving conditions. The system was first showcased in the Vision FK sports car concept in 2021.
The benefits of the complex setup include better torque vectoring by twin motors on the rear axle to improve cornering, while the advanced powertrain technology is fully integrated into the design to fulfil the Fuel Cell Electric Vehicle's heat management requirements. Total power is said to be over 490kW with 900Nm of torque, while total range stands at more than 600km; a refill takes just five minutes at a hydrogen pump while top speed is 250km/h.
The Hyundai N Vision 74 is less likely to hint at a production model than the RN22e that points at a future N version of the Ioniq 6 but it does underline the ambition Hyundai has to continue the growth of its N performance brand in the zero emissions future.
Steve Fowler