Ineos is working on a compact off-roader using a bespoke electric platform to sit alongside the Grenadier 4×4.
Ineos has confirmed it will launch a second 4×4 that's fully electric and sits beneath the retro-styled Grenadier in terms of footprint, using a new, bespoke all-electric platform.
Ineos says the car will 'retain the workhorse DNA and off-road capabilities' of the Grenadier and we expect it won't deviate too much from that car's utilitarian design – especially as it'll be built at the same Hambach plant in France as it's larger sibling.
So far, the Ineos marque has relied on external partners to provide propulsion for the Grenadier. The petrol and diesel versions of the SUV use BMW engines. Ineos CEO and Chairman, Sir Jim Ratcliffe is keen on hydrogen fuel cell technology too, his brand will leverage fuel cells developed by Hyundai for the FCEV version of the Grenadier.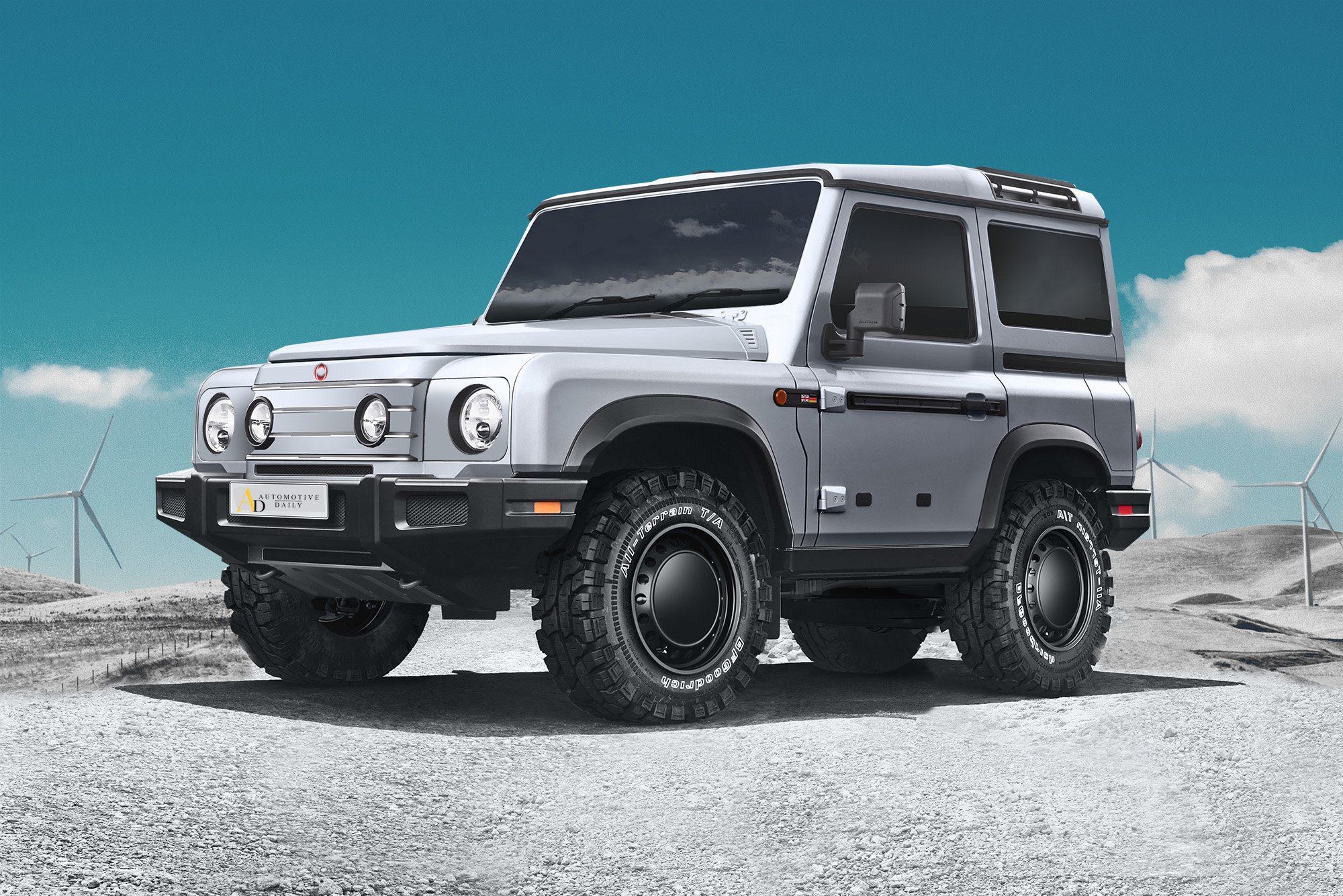 Both BMW and Hyundai are now manufacturers with expansive all-electric offerings, so don't be surprised to see the new small electric Ineos SUV integrate electric drive and battery tech from either of these companies into its unique platform.
Automotive Daily has rendered what a Grenadier short-wheelbase two-door EV could look like (above), although the all-new model from Ineos will likely try to distinguish itself away from the Grenadier's particular design cues.
Ineos will need to ensure specifics such as wading depth and ground clearance are up to scratch with what enthusiasts want while keeping the vehicle aerodynamic.
The new Ineos will enter a rapidly growing all-electric SUV market, contending with the likes of the BMW iX1, Mercedes EQA, Audi Q4 e-tron and Lexus UX300e as a more rugged zero-emissions alternative.
Further details are yet to be divulged, but what this space.
Alastair Crooks