Ex-Jaguar design chief Ian Callum is reviving one of his best-loved designs for a range-extender hypercar that aims to fill the space vacated in 2012 by the stillborn Jaguar C-X75 project, with backing from a Swiss-based Hungarian entrepreneur.
It has been named the Kincsem (pronounced 'kin-chem') in tribute to a famed Hungarian racehorse that was brought to the UK in the 1870s and won 54 races from 54 starts, scoring its most momentous victories at Goodwood in West Sussex.
The project's instigator, industrialist Tibor Bak, wants to combine "British expertise and Hungarian verve" to create the new car, which will have a carbonfibre monocoque chassis and be propelled by four electric motors using power generated by a small, ultra-high-revving normally aspirated petrol engine, possibly of V10 layout.
The engine is designed to rev to around 13,000rpm and to "sound like an F1 car". Power output from the engine has yet to be specified, but it's likely to exceed 750kW.
However, the Kincsem's total power output will be considerably more than that. Its maker has yet to disclose the total output of the four drive motors, but it promises true hypercar performance.
The Kincsem is intended to be the precursor of a new Hungary-based super-luxury EV brand, with the ultimate aim of launching a range of Callum-designed SUVs, priced to take on the Rolls-Royce Cullinan. Bak said that his new business plan involves bringing these to market by 2025.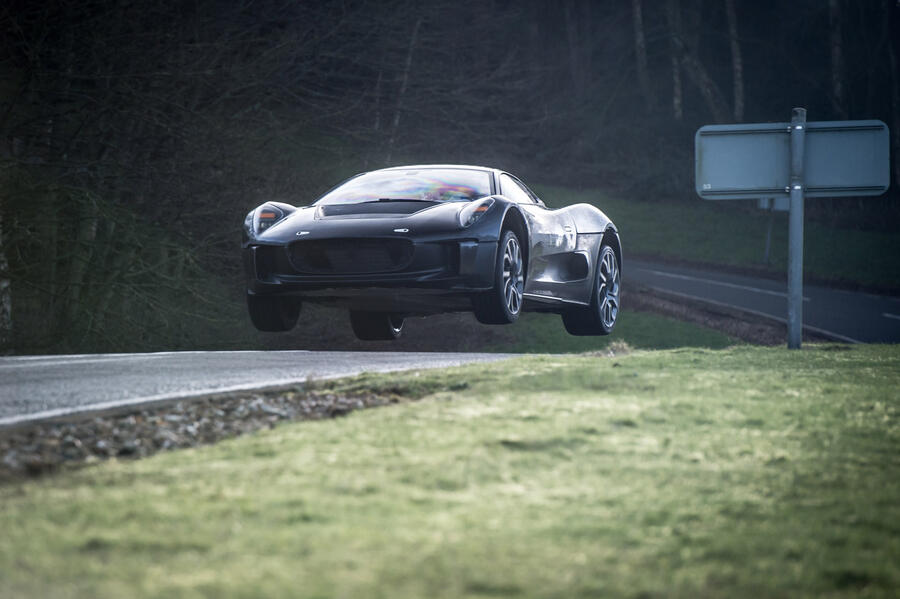 The Kincsem's exterior details and shape are expected to be finalised in a full-sized clay model this autumn and a completed prototype will be first seen in public, fittingly, at next year's Goodwood Festival of Speed. A batch of 54 production cars (one for each of the famous racehorse's wins) is to be made at an as yet undisclosed UK factory.
Although the price has yet to be fixed, there has already been "significant interest" from potential owners who have been contacted discreetly by the Kincsem team. The first production models should reach their owners during 2023.
Bak wants Kincsem to ultimately be a sub-brand used for the most luxurious models his new company produces. The hypercar and the first, plushest SUVs that follow will be separately identified with different names and numbers. After that, there will be a premium SUV made in greater numbers. The brand name Helvetia will be used.
Although the hypercar will be built in the UK, the SUVs – both the luxury model and the following premium one – will come from a new factory yet to be established in Hungary.
In size and layout, the new hypercar will be quite similar to the C-X75, said Bak, although there will be no question of copying the shape of the original Jaguar.
As well as providing power for the four-motor, four-wheel-drive powertrain, the engine will charge an on-board battery that will give the car a useful electric-only range for zero-emissions driving in city centres. This powertrain will subsequently be used to propel the company's luxury SUVs.
The engine will have no mechanical connection with the wheels, but the Kincsem's engineers are designing controls that will make the model feel and sound like a conventional car accelerating through the gears.
"It will be an amazing sound," said Bak. "We want to give drivers all the torque and the quick response of a very high-performance EV with the sound of the finest conventional supercar."
Bak and his team are still finalising deals with their potential British partners but describe their engine supplier as "probably the best-known engine company with F1 connections" and the chassis designer as "a close associate" of that company.
The electric motor supplier is British, too, and already well known for its own range of vehicles. More details will be revealed later this year.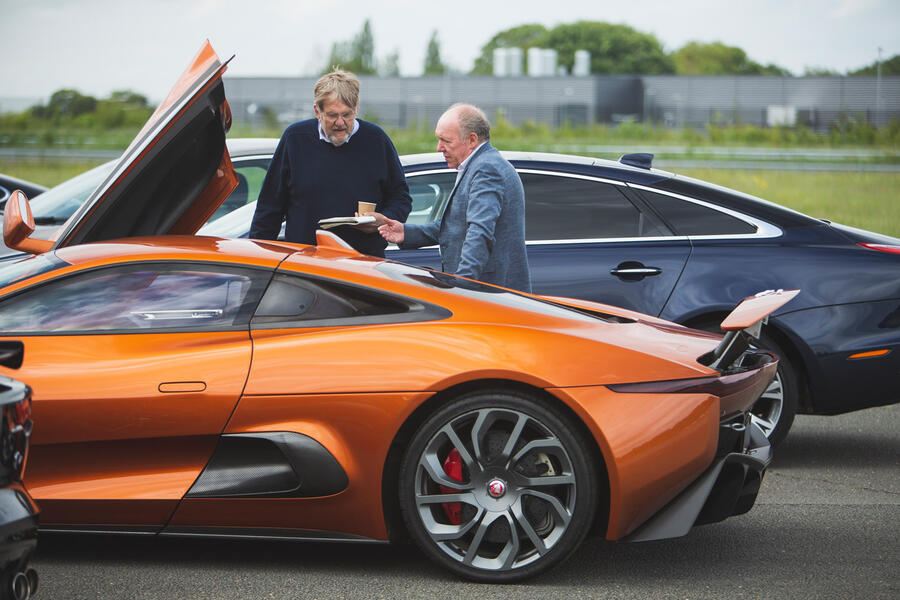 The life and death of the Jaguar C-X75
When Jaguar first announced its stunning C-X75 concept car, just before the Paris motor show in 2010, the idea was to produce this AUD$2 million-a-time technology flagship in partnership with Williams, building a maximum of 250 cars from 2013 in a factory built especially at Williams for the job.
The concept had two small Bladon Jets gas turbines behind the occupants to run the generator that would power its electric drive motors, but when that idea couldn't be productionised, the car was re-engineered with an extremely highly developed supercharged and turbocharged 1.6-litre four-cylinder and seven-speed gearbox. Working with the car's four motors, this yielded 662kW.
The C-X75 was capable of a 0-100km/h time of 2.9sec, a 330km/h top speed and an electric-only range of up to 50 kilometres. However, financial difficulties after the 2008-10 recession induced Jaguar to kill the project, diverting cash to expanding its more popular model range.
A handful of cars were kitted out with Jaguar V8 motors for use in the 2015 Bond film Spectre, and one is believed to have survived and been road-registered.
Why a Callum hypercar still works
It's the great groundswell of regret that greeted the 2012 killing of the most beautiful of modern Jaguar concepts that makes you so sure a 'son of C-X75' can work now.
Since the discontinuation of his fastest and most radical supercar proposal nine years ago, and before leaving Jaguar to set up his own design business, Ian Callum and his team completed an overhaul of Jaguar's regular models and added cars such as the E-Pace and electric I-Pace.
But the Callum creation that lingers in the minds of enthusiasts and on the bedroom walls of young car lovers is the C-X75. It recreates and carries forward the beautiful, complex curves of Jaguars built half a century earlier more successfully than any other recent shape.
Even Sir Ralf Speth, the man at Jaguar Land Rover's helm when the fateful decision was made, last year expressed regrets that what would have been another history-making Jaguar supercar never appeared in production. Let's hope that Callum and Tibor Bak can redress the balance.
Q&A Ian Callum, Kingsem designer
Did you aim to recreate your C-X75 design?
"Not at all. Times have moved on. Mind you, there was a lot to like about that Jaguar, and a lot of regret when it was killed. The public response proved that. The Kincsem does contain a lot of the elements and the design approach that I still like in cars of this format. So I suppose influence of one on the other is inevitable."
How is it different?
"In lots of ways. It's 10 years newer, for a start, so processes and materials have moved on. It's more cab-forward than the C-X75, although that was seen as quite cab-forward at the time. There's more wedge in the window line, and I've tried to come up with a new approach for the front corners, because in many of today's cars they're just black holes for taking in cooling air. Also, this car is different from the C-X75 in having no grille. It would have been too similar, and it's just not necessary."
What in particular makes it an Ian Callum design?
"Well, the work isn't finished by any means, so some of these comments will probably be a bit premature. But it's a fairly soft shape that draws on the forms of some of the greatest Jaguars. It's structured, but it's not angular, which is what I like. It has a longish tail, because I prefer that to an abrupt cut-off. It's trying to be beautiful, not brutal."
What don't you like about recent hypercar designs?
"I'm not criticising: there's some beautiful work out there. But because today's high-performance cars need so much cooling, some recent supercars have become collections of apertures rather than shapes. They're dominated by the holes in their bodies. I like my cars to have a cohesive shape, with the vents and scoops more subtly created. The C-X75 had 15 different radiators, but no one said its shape was dominated by holes and scoops."
Steve Cropley