Lamborghini's next-gen Aventador's electrified powertrain is set to be considerably more potent than pure V12.
The long-awaited replacement for the Lamborghini Aventador will continue to draw the bulk of its power from a highly strung, large-capacity V12 engine – but with a new hybrid element that, bosses suggest, will make it significantly more powerful than today's model.
Due in 2023, the 12-cylinder supercar will use a totally new combustion engine that will be supplemented with electric motors, in a similar set-up to that used by the limited-run Sian FKP 37 and Countach LPI 800-4 hyper-hybrids.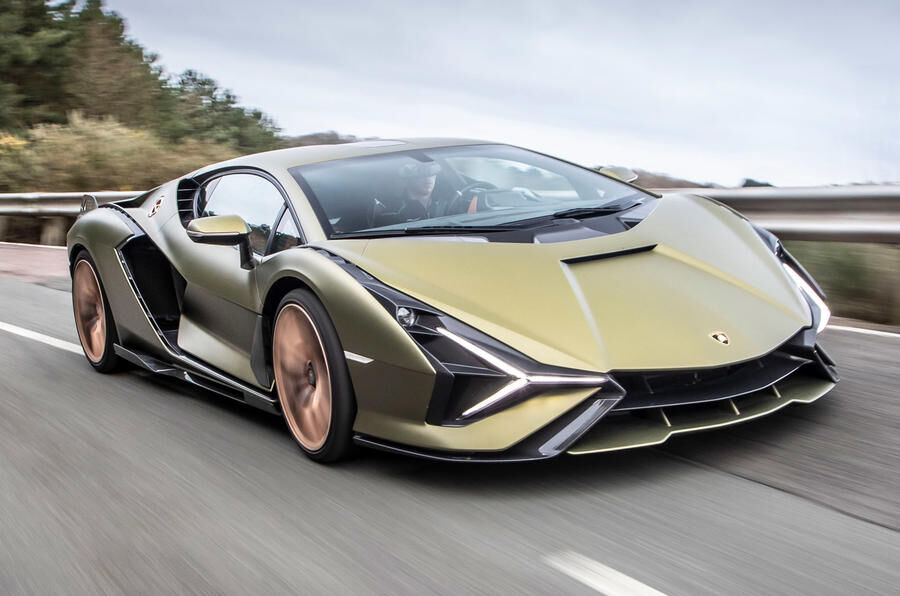 This electrification plan allows the Italian company's signature V12 engine to "live on", chief technical officer Rouven Mohr told Automotive Daily Network partner Autocar, rather than being killed off due to the increasingly strict emissions regulations being brought in around the world.
To keep the V12 punch while reducing emissions, Lamborghini will install its state-of-the-art, lightweight supercapacitor energy-storage device, which it has continued to develop following its debut in the €2.5 million (AUD$3.8m) Sian. The supercapacitor, which in current form weighs 34kg, charges three times faster than a conventional lithium-ion battery of similar size.
Lamborghini is also thought to be looking to use carbonfibre bodywork to store electrical energy, although no details have been released.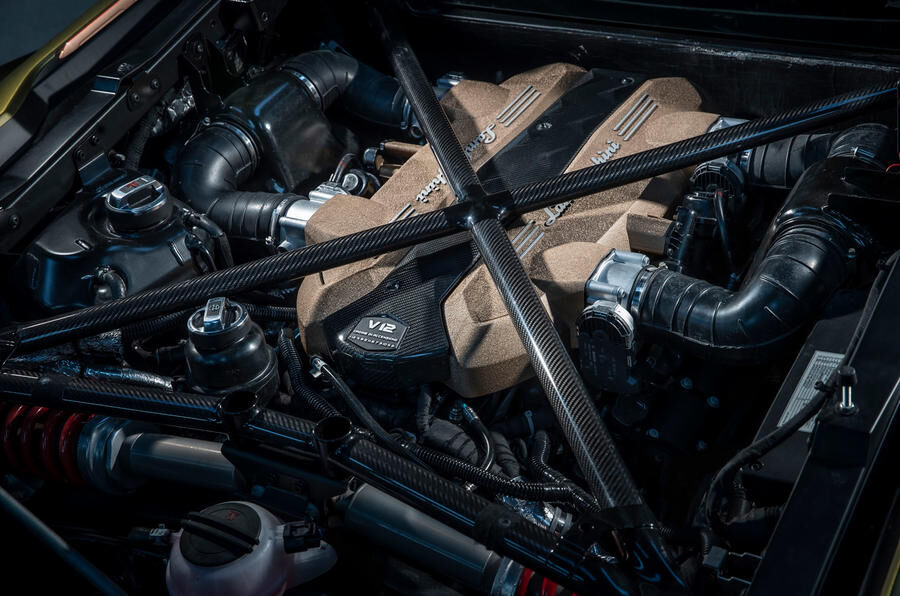 Thanks to the electrical boost, the new car's power output is expected to be more than the 573kW pushed out by the Aventador Ultimae (the last of the pure-V12 Lamborghinis).
"In any car, we will not make a downsizing hybridisation. We will always do something on top," said Mohr. "So our philosophy is higher – even more combustion power plus hybridisation, not reducing this and compensating with that."
He added: "We're still working on the supercapacitor. We're at the moment working on the next step, because the first generation is young."
The Aventador's replacement, as with the follow-up to the Huracán due shortly afterwards, will also be completely new from the ground up, confirmed Mohr. He said: "There's no carryover from any car. From the model point of view, all relevant modules, meaning engine, gearbox, drivetrain or whatever, everything is new."
He also suggested a slightly more conventional hybrid system could be on the cards for future models: "In the future, we could also think to make a combination between classic cell chemistry and a separate capacitor, but on this we still have to do some work. It's not ready now."
To sceptics with doubts about Lamborghini's ability to bridge the gap between the eras of internal combustion and electric motors, Mohr had a clear message: "You can be sure the car will not be a disappointment regarding the emotions. We will fulfil the regulations, but we will [also] improve the emotions. I can guarantee that."
Lamborghini has also laid out plans to give its entry-level Huracán replacement a hybrid powertrain, and technical boss Rouven Mohr's commitment to "emotional", large-capacity combustion engines could enable it to continue with V10 power.
However, the current Huracán shares its powerplant with the Audi R8, the only other V10 car still on sale, which itself is going electric. So a next-generation V10 would need to be created – or at least modified – in-house at great expense. One alternative for the next-generation Huracán would be to use a variation of the Audi-Porsche twinturbocharged 4.0-litre V8, which is used as the basis of a hybrid powertrain in Porsche's front-engined Cayenne and Panamera.
Automotive Daily