Lamborghini's new race car for Le Mans produces 500KW and is capable of hitting a top speed of 340km/h.
Lamborghini has revealed technical specifications for its hotly anticipated LMDh hypercar, which will debut in 2024 with a twin-turbocharged V8 hybrid powertrain.
Set to appear in both the World Endurance Championship (WEC) and the US-based IMSA Sportscar Championship, the racer produces 500km/h and is capable of hitting a 340km/h top speed.
Total weight stands at 1030kg without fuel and a driver, while the V8 alone tips the scales at 180kg. The car measures 2000mm wide and 5100mm long, with a wheelbase of 3148mm.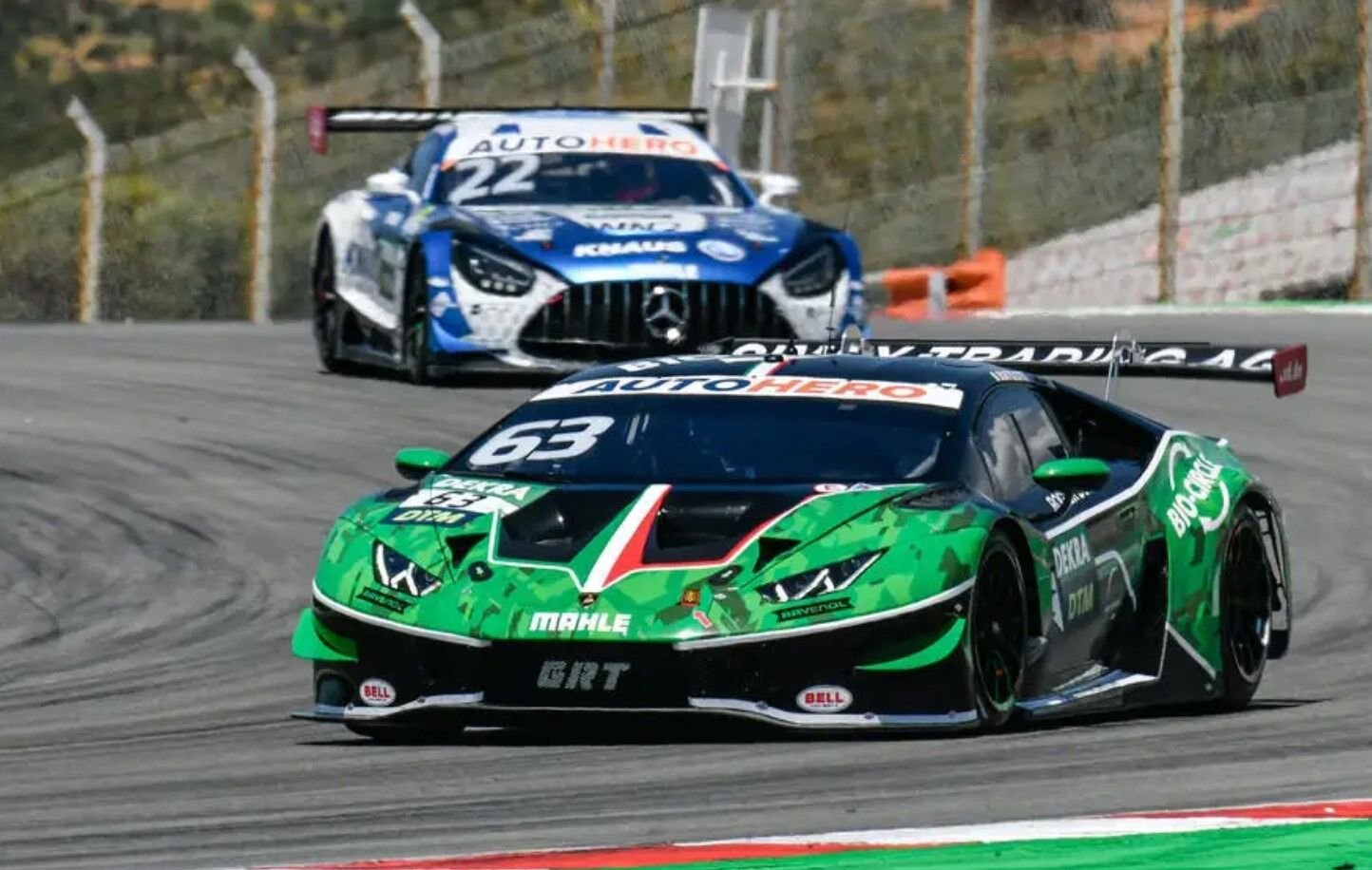 The V8 is the first to be fully developed by Lamborghini's Squadra Corse motorsport department, while the electric motor has been supplied by Bosch Motorsport.
The power-management and energy-storage systems, meanwhile, have been supplied by Williams Advanced Engineering.
Lamborgini said the chassis has been co-engineered by Ligier Automotive, sparking memories of the two firms' last collaboration in the 1991 Formula 1 championship.
The Italian supercar firm revealed plans to develop and race an LMDh hypercar earlier this year. It has had a successful presence in GT3 sports-car racing for a number of years, but this will be the first time it fields a car in the two main top-flight endurance-racing championships.
An official image previously showed a prototype-style hybrid racer with a roof scoop, dorsal fin and headlights reminiscent of the Lamborghini Sián FKP 37 road car.
"​​This step up into the highest echelon of sports-car racing marks an important milestone for our company," said Lamborghini boss Stephan Winkelmann earlier this year.
"We will be measuring ourselves against the very best, on the most demanding proving grounds. On one hand, this will give our successful motorsports program even more visibility, but it will also allow us to test future technologies. Our LMDh prototypes will become our most sophisticated open laboratory on four wheels."
The firm's head of motorsport, Giorgio Sanna, said: "I'm absolutely delighted that Lamborghini will be taking the next step in our motorsport journey, the step into LMDh and the top level of sports-car racing.
"LMDh will play a special role in Lamborghini's Motorsports strategy, giving us the unique opportunity to expand our customer racing activities to new platforms and enforce our long-term partnership with customer teams and drivers."
Teams fielding Lamborghini cars have won more than 40 GT racing titles, including a triple GTD class win at the 24 Hours of Daytona – a first for any manufacturer.
The new LMDh project will entail the team fighting for overall victory at Daytona, the 12 Hours of Sebring and the 24 Hours of Le Mans.
Lamborghini will join Acura, Alpine, BMW, Cadillac and Porsche in the LMDh category, alongside Ferrari, Peugeot, Scuderia Cameron Glickenhaus, Toyota and Vanwall-ByKolles in the WEC's hypercar class.
Fellow Volkswagen Group brand Audi was also due to develop an LMDh contender, but the project is rumoured to have been cancelled earlier this year.
Jack Harrison