Is it worth buying a used Land Rover Discovery 3 or 4? We list common problems you should look for, and which model is best.
Overview
Square-sided and plush but purposeful, the used Land Rover Discovery of this generation – in fact two generations – as this time period captures two versions known as the Discovery 3 and the Discovery 4 – stands aside from most of the modern crop of Land Rover products. Even the latest Discovery, launched to much ballyhoo in 2017, is softer and more rounded than this one, and not without some controversial styling touches of its own, where this earlier car is all fit for purpose and ready to rumble.
Indeed, it might be slightly old-fashioned now, but as a large and solid workhorse packed with character, refinement and practicality there's little to touch it, especially if you need a competent off-road car that features seven seats. The Discovery is a genuine 'do-it-all' vehicle. It's a practical family car that remains relaxing on the longest journeys, yet it's also capable of tackling terrain that would leave most large SUVs floundering.
History
The all-new Discovery 3 arrived in August 2004, with a 4.4-litre V8 petrol engine or a 2.7 V6 diesel. It was offered in standard, S, SE and HSE trims. The S was replaced by the XS and GS in September 2006.
In September 2009, the 3 made way for the Discovery 4. This had a 3.0 TDV6 option alongside the 2.7, plus a new dash, nose and tail. Electronics were improved, too – it was far better developed than the earlier models.
For 2012, the Discovery 3.0 SDV6 got more power and lower emissions, a multimedia system upgrade and a new eight-speed automatic transmission.
What's it like?
Despite weighing the best part of three tonnes, the Discovery's suspension manages the car's mass and height with unerring control. However, don't expect sports car-like levels of roadholding and agility. Ride comfort is everything in this car. Both large and medium-sized intrusions are dismissed with silent disdain, and the Discovery's highway ride is excellent, thanks mainly to the sheer mass that's moving down the road. Permanent four-wheel drive ensures good traction in all conditions, and there are clever electronic aids to take the stress out of off-roading.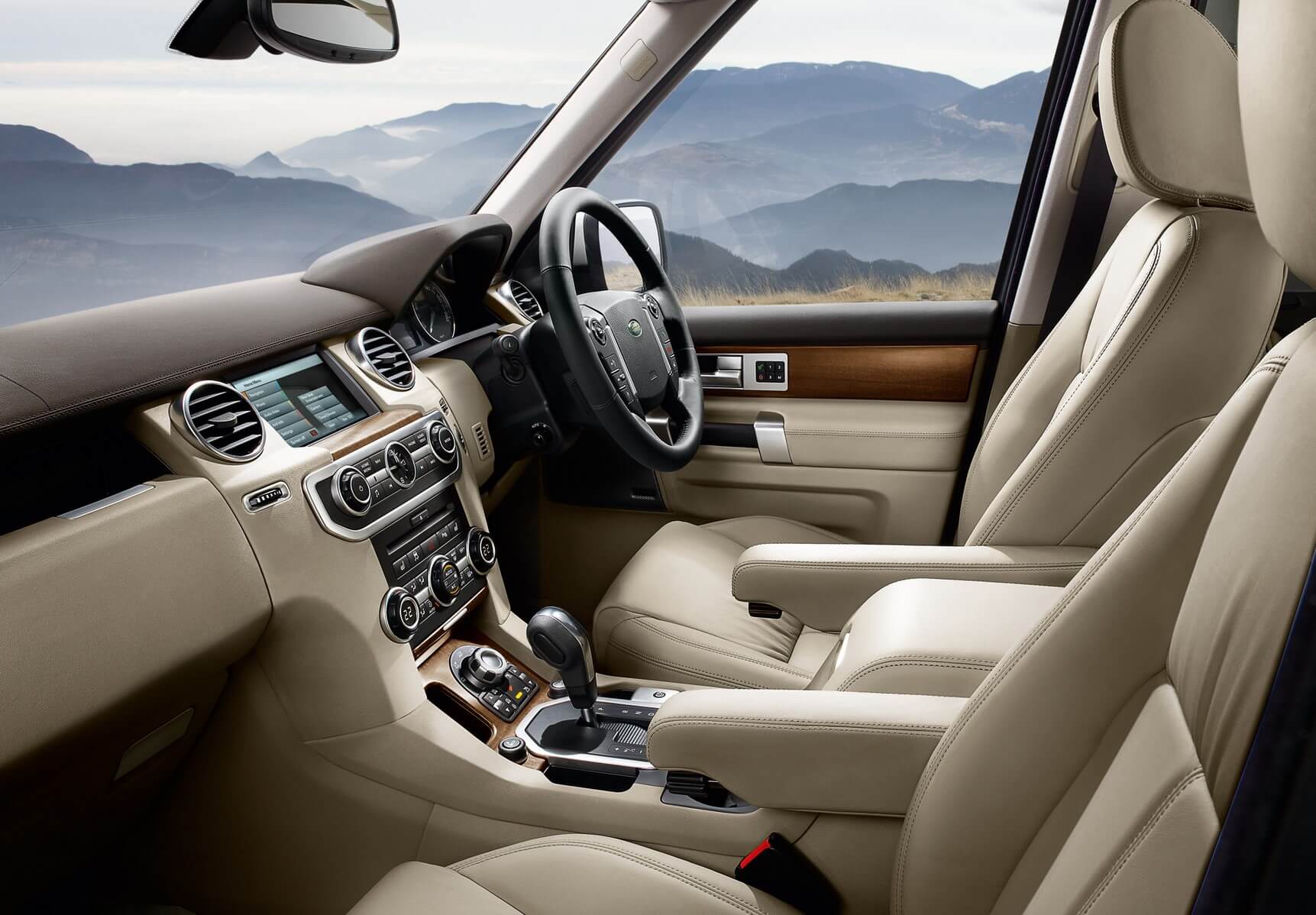 Inside, there are hard, durable plastics among the many soft-touch materials. The driving position is peerless and commanding. The interior design is particularly well thought out, with classy yet hard-wearing materials, room for seven adults (although cheaper versions came with only five seats) and great all-round visibility. The centre console and trip computer look a bit dated and over-complicated and it's a shame the speedometer is hard to read. Still, with the Disco 4 came a high-grade touchscreen multimedia system that noticeably betters the system fitted to the Discovery 3 in terms of its usability and graphics quality.
Running costs
Fuel economy
The bad news is that running costs are hefty. The diesels will only nudge just under 8L per 100km with gentle driving, while the V8 will struggle to better 14L/100km. That's the price you pay for the Discovery's 2.7-tonne weight and four-wheel drive.
Servicing
Servicing, too, will be pricey compared with a BMW X5, although the Discovery is no more expensive than a Mercedes M-Class in this regard.
All Discovery models need to be serviced every 12 months. Every seventh service is the really big one, when a new cambelt is required. Brake fluid must be replaced every three years. If you buy a V8 petrol, expect to pay extra every 240,000km for a new cambelt. However, there is an army of independent Land Rover specialists that know these cars inside and out.
Insurance
Insurance is only marginally more than an alternative such as the BMW X5. Our quote for a 40-year-old male living in Melbourne owning a garaged 2010 Discovery 4 is $2160, while the equivalent 2010 X5 came in at $2076.
What are common problems with a Land Rover Discovery 3 or 4?
The previous incarnation of the Land Rover Discovery had a woeful reliability record, but this one appeared to do a little better. Be careful how you buy and where you buy it from, and insist on as much history as you can. Here are some specific things to look out for when looking to buy a Discovery 3 or 4.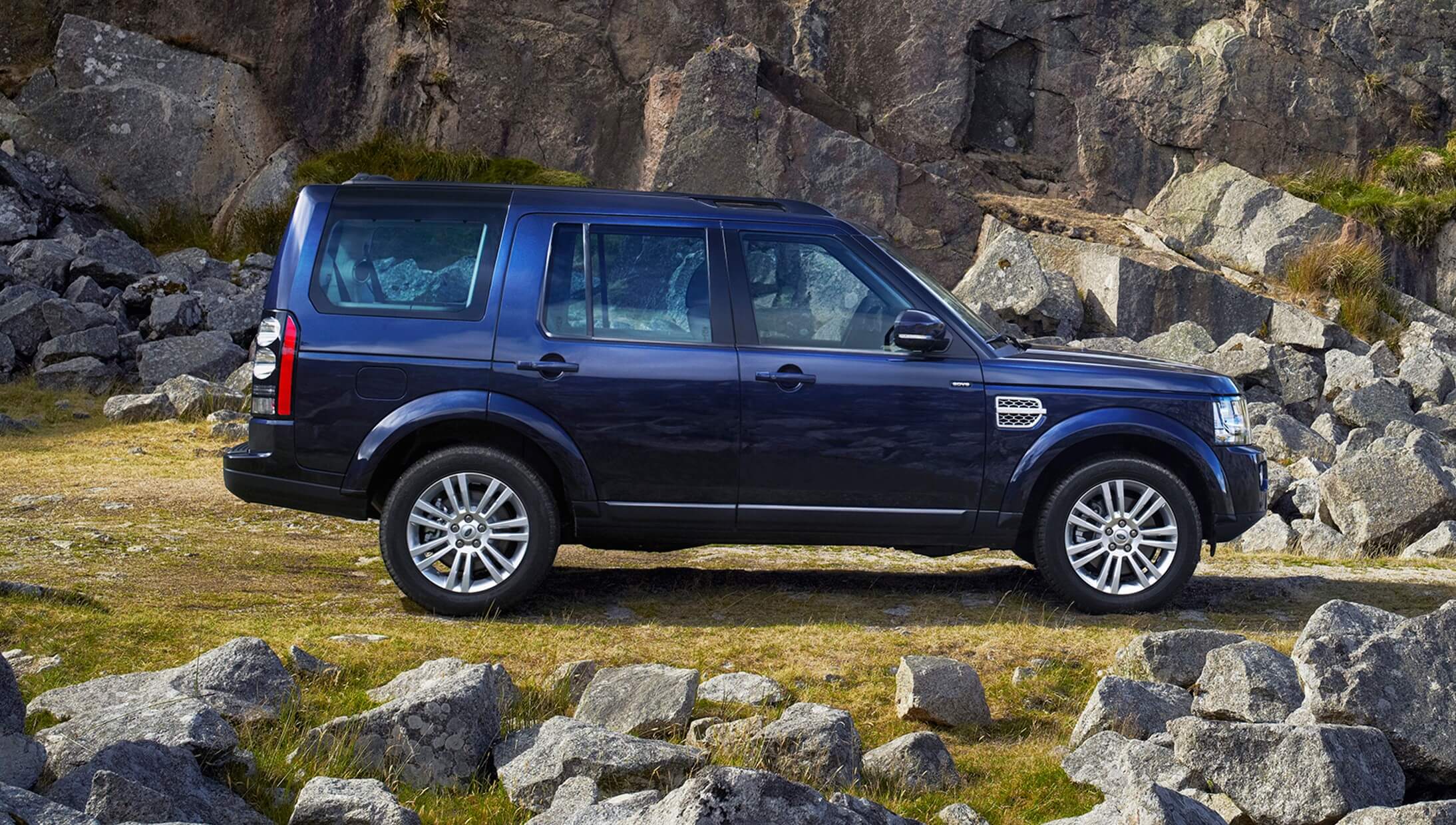 Sunroof
Check that the sunroof frame isn't cracked, because this happened frequently on Discoverys built before 2007 and a replacement is expensive.
Off-road use
Also, look underneath the car to make sure that there is no damage from off-roading; Discovery drivers are far more likely to head off the beaten track than owners of rival SUVs.
Recalls
During its long life, the Discovery has been subject to quite a few recalls, making it important to check if any of these are relevant to the model you're buying – and if so, that the work was actually carried out.
The biggest recall, involving 77,262 (7382 models in Australia) Discoverys and Range Rover Sports, affected diesels built between October 2005 and June 2009, when it was found that oil could enter the brake booster or brake vacuum pump, which led to reduced braking performance and increased stopping distances.
Air suspension
The air suspension and air compressor have been known to fail, so check if these have been replaced in the past (and how long ago), or if they haven't, be wary of any obvious problems in these areas and budget a potentially expensive repair if required.
Electrical problems
Some early cars also suffered from electrical and software problems, which produced a range of symptoms including cruise control failure, glitches with the infotainment system and problems with the pre-heat facility for the engine and interior. The electronic parking brake can revert to its failsafe mode, too.
How reliable is the Land Rover Discovery 3 or 4?
Land Rover as a brand has struggled in some previous reliability surveys with our network partner What Car? In its 2018 survey, Land Rover actually finished one from the bottom in 30th place out of 31 manufacturers. This generation of Discovery obviously didn't figure in this survey, but there were poor finishes in their respective classes for the Range Rover, Evoque and the Discovery Sport models.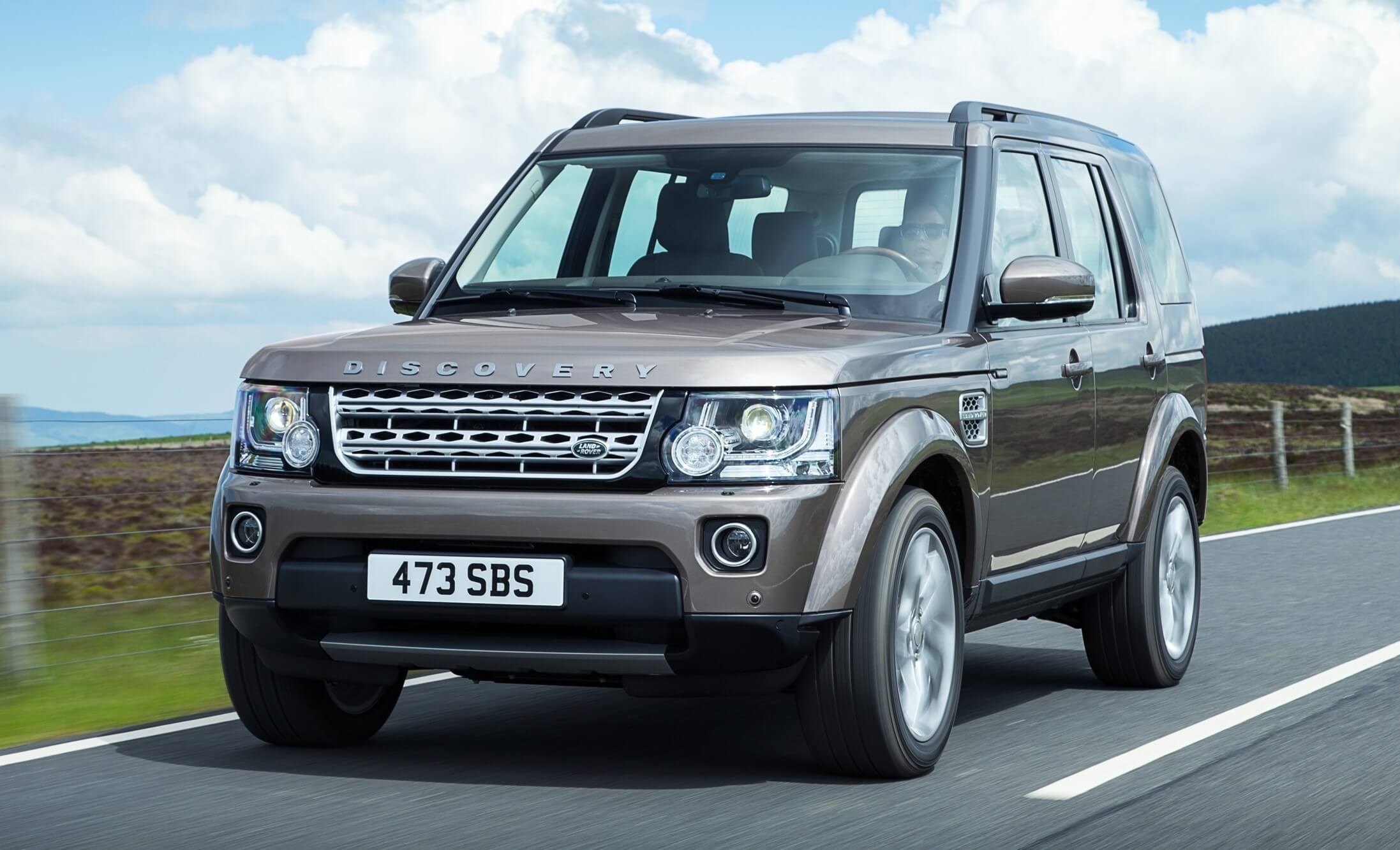 Which is best: Discovery 3 or 4?
When the Land Rover Discovery was introduced in 2004, it was known as the Discovery 3 and was available with two engines: a 2.7-litre V6 diesel and a 4.4-litre V8 petrol.
The diesel is the better option and is therefore more common, even though it's far from frugal and feels like it could do with a bit more muscle.
This latter problem was solved in 2009 when Land Rover introduced a host of updates, including a 3.0-litre diesel engine. In fact, the changes were comprehensive enough for Land Rover to call the revised car the Discovery 4.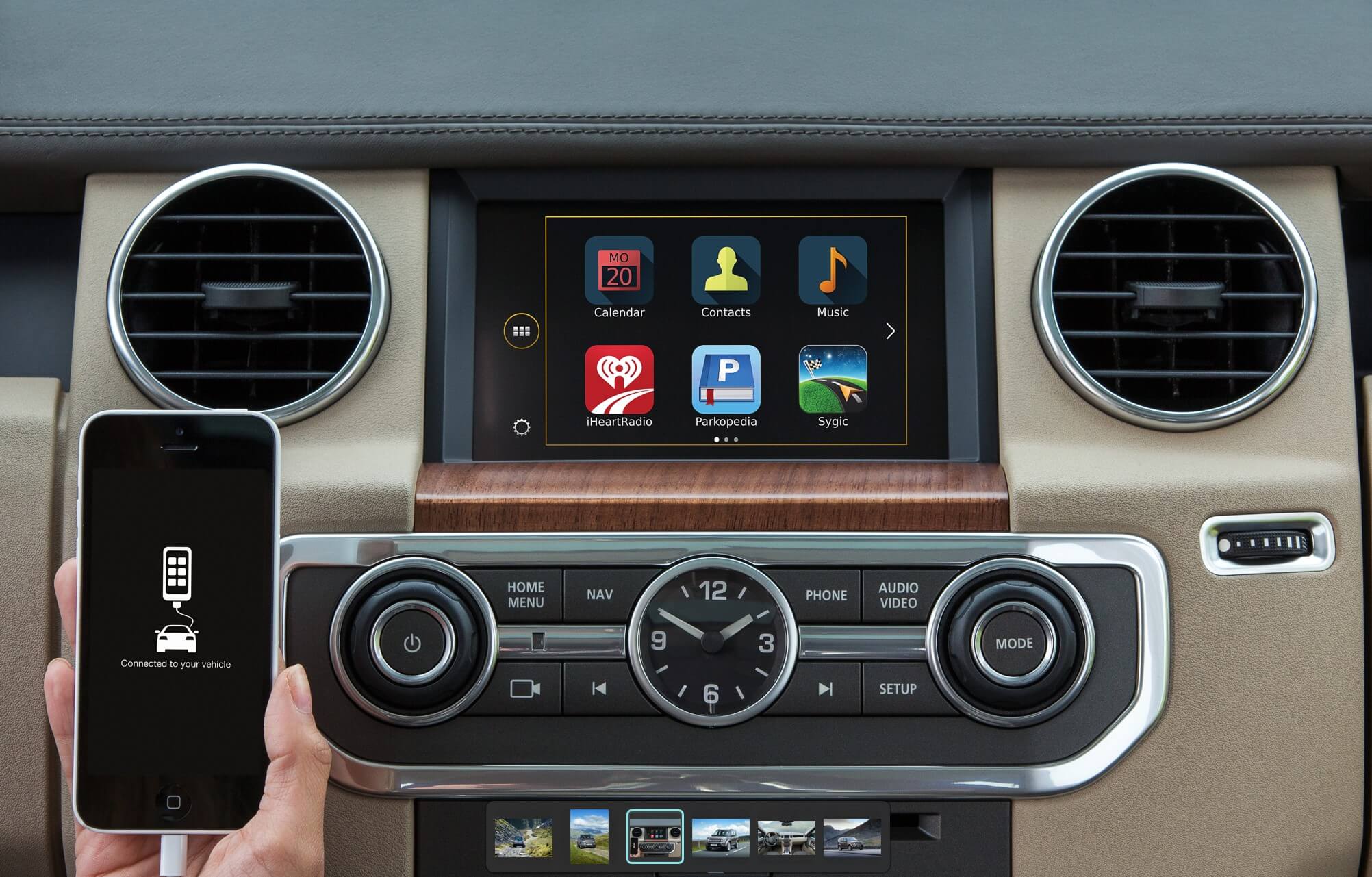 The basic S specification is best avoided unless you are looking to be rugged with the car. The SE has leather seats, while HSE has all the gizmos and chrome-plated whistles – just make sure it has been well looked after and everythig is working as expected.
Our pick: Land Rover Discovery 3.0 TDV6 HSE