Iconic Aston becomes the latest British classic to be given an electric powertrain by Silverstone firm.
Classic car electrification specialist Lunaz Design has unveiled a battery-powered version of the Aston Martin DB6 to "reflect the desires of an entirely new classic car buyer" as part of a rapid expansion plan.
The DB6 sacrifices its 4.0-litre straight-six engine for Lunaz's in-house modular 80-120kWh battery pack with a range of up to 410km. Although specific power output isn't mentioned, the 80kWh system that was fitted to the firm's Rolls-Royce Phantom V and Silver Cloud is capable of producing 275kW and 700Nm of torque, and this car is likely to achieve similar figures. The tier-one battery system is also equipped with a CCS fast-charging capability, allowing relatively short charging times.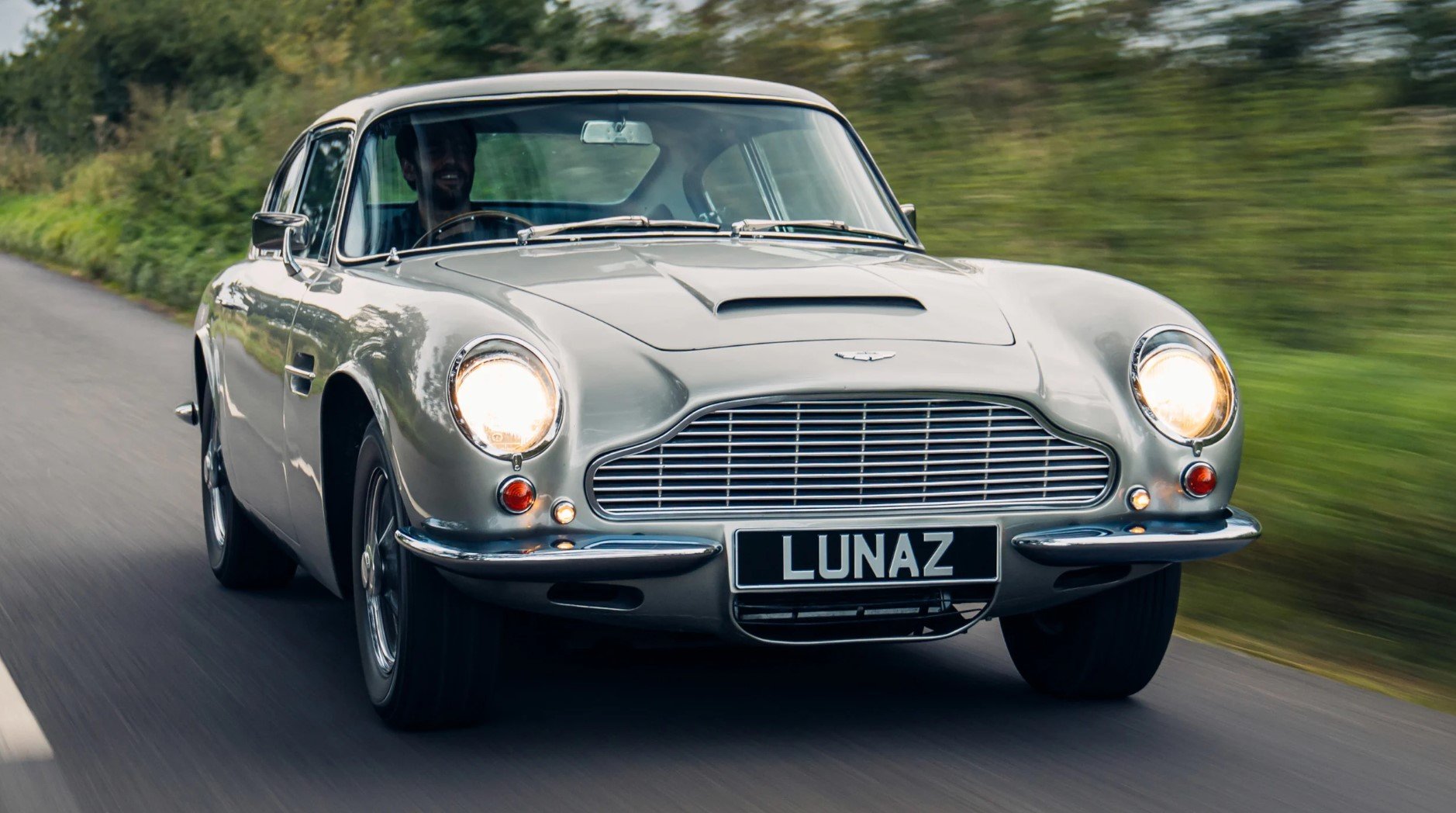 The DB6's elegant Kamm-tailed design has been left largely untouched, though there are extensive changes underneath. The brakes, suspension and steering have all been upgraded to modern standards. Technical director Jon Hilton said: "Re-engineering and electrification delivers the ultimate Aston Martin driving experience".
The interior remains faithful to the original specification, with the notable additions of air conditioning and modern navigation systems. The reworked DB6 has a "sensitive integration" of infotainment systems with full wi-fi connectivity to bring it up to date.
Each car is subjected to an exhaustive restoration process at the start of the conversion, with the chassis being stripped back to bare metal and 3D scanned before the original powertrain is removed and the batteries are installed. Traditional coachbuilding skills are used to smooth out any imperfections.
Lunaz has opened orders for a limited run of DB6s, with prices starting at over $1 million. First deliveries are expected in the third quarter of 2023. The brand has also stated that electrified DB4s and DB5s will be built to order in highly limited numbers.
Previously responsible for electric versions of other British icons such as the original Bentley Continental, Jaguar XK120 and the Mk1 Range Rover, the Silverstone-based brand has amassed a number of well-known investors, including former England footballer David Beckham.
This has allowed the firm to expand its 5760sqm HQ, where over 100 employees with previous experience at a wide variety of automotive companies such as McLaren, Ferrari and Bentley transform these cars. Hilton, the brand's technical director partially responsible for the modular electric powertrain, helped Renault win its back-to-back Formula 1 championships in 2005 and 2006 in the same role.
While Lunaz has committed to staying at its Silverstone site to "reflect the UK's standing as a leader on the development of electric powertrains", the company has hinted at a possible intercontinental expansion. The firm has its sights firmly set on the American market, with "advanced discussions under way with [US] states seeking to build long-term clean tech job growth." This is alongside planned European growth, with Lunaz intending to manage a network of factories in its major global markets, although there are no current plans in place for Australia.
Jack Harrison