The next C63 S is going hybrid, so Manhart is making use of the current V8 in its CR 700
For those under the impression that the current Mercedes-AMG C63 S is a little undercooked, Manhart Performance has created the 53kW CR 700. The new tuner model features a number of modifications under the bonnet for a substantial boost in performance.
The 4-litre twin-turbocharged M177 unit in the current car produces 375kW and 700Nm in range-topping S-form, but Manhart has managed to extract substantially more performance through a variety of hardware and software changes.
This includes an uprated high pressure fuel pump, less restrictive downpipes and upgraded turbochargers as the primary upgrades, with an ECU tune and transmission reinforcement ensuring everything works in harmony. The cost for the kit as a whole is €17,999, around AUD$29,000, but a new Manhart exhaust system can also be optioned and those downpipes are available either with or without catalytic converters for more or less sound.
The result is a substantial increase in output of 148kW and 221Nm, bringing total figures to 523kW and 700Nm. Revised performance figures haven't been disclosed, but the rolling 100-200km/h sprint is now said to happen in a brisk 5.5sec – expect 0-100km/h to drop below the factory 4.1.
Adjustable H&R springs can be added for a further €1070, with 20-inch Manhart wheels, a carbonfibre intake, and an upgraded intercooler also available. Though not pictured, brake and interior upgrades are also on the options list, with Manhart charging €1990 (AUD$1730) for its take on Rolls-Royce's starlight headliner.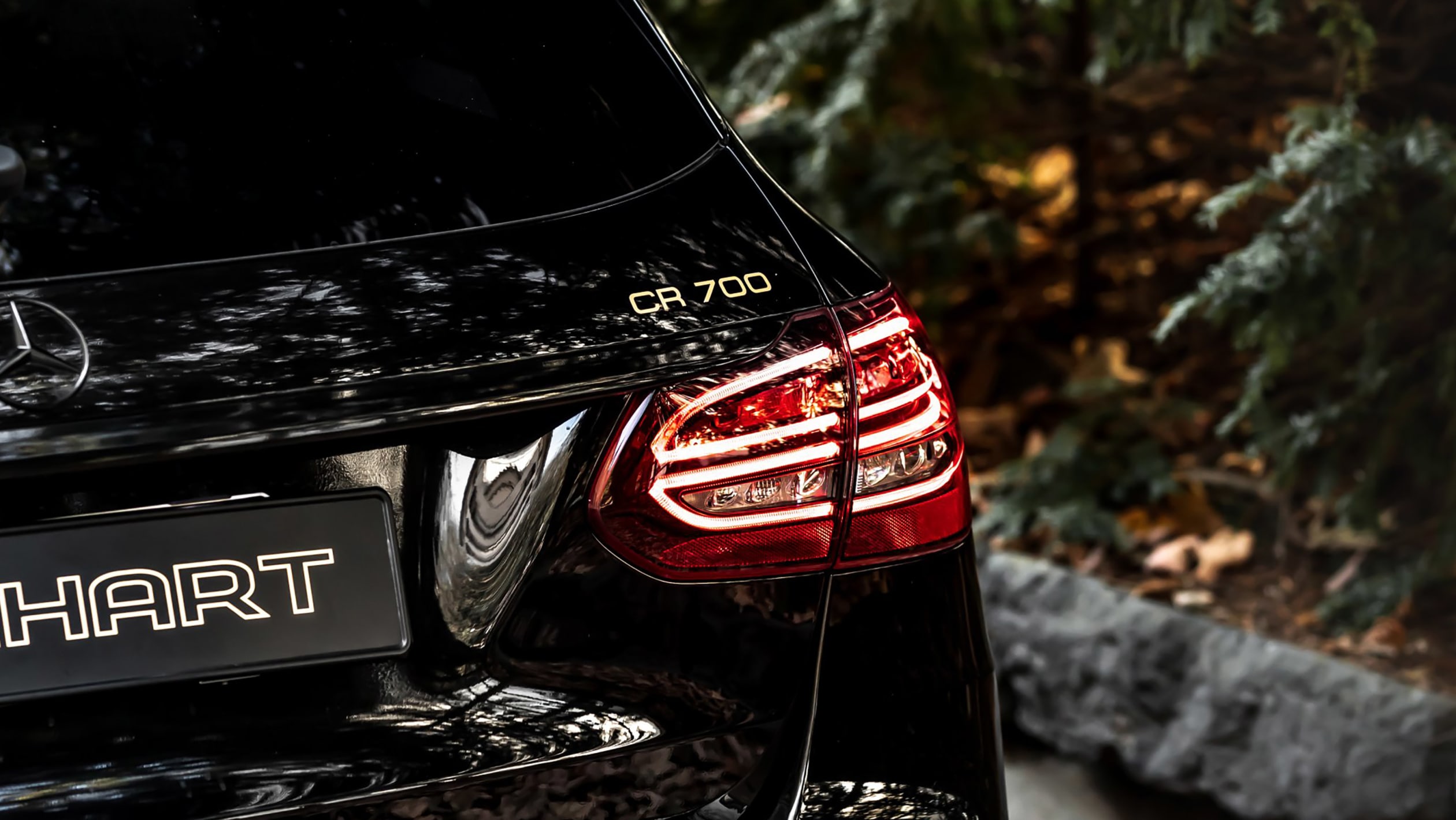 So with the new C63 S destined to drop the V8 engine in favour of a hybrid four-cylinder powertrain in the coming months, Manhart's upgrades to the V8 feel more appropriate than ever.
Sam Jenkins