Italian firm will follow mid-engined super-sports car with new Granturismo, Levante, Quattroporte and a BMW X4 rival.
Maserati is starting to enact its most ambitious revival plan yet, with billions of euros of investment, a model line-up overhaul and a target to nearly triple its sales in less than three years.
The Italian brand's new dawn will be spearheaded by an all-new, in-house-designed mid-engined "super-sports car" called the MC20 (rendered by Automotive Daily's exclusive partner Autocar above) which will rival likes of the Aston Martin Vantage and Audi R8, which is set to be revealed this September.
The big relaunch – one of many throughout Maserati's history – was meant to begin in May with the MC20's debut. That has been postponed due to the disruption caused by the coronavirus, but we still know a substantial amount about Maserati's first supercar since the Ferrari Enzo-based MC12 homologation special of 2004.
It will be no watered-down Maranello model this time. In fact, the MC20's very existence is permitted by the fact that Maserati parent company Fiat Chrysler Automobiles (FCA) sold its 90% stake in Ferrari back in 2016. Maserati was never allowed to tread on the toes of its Italian peer prior to this (the ultra-limited-run MC12 being the exception); now it has been allowed creative freedom to build a much-needed halo model. This will also be the car that enables Maserati to return to racing, the company has confirmed.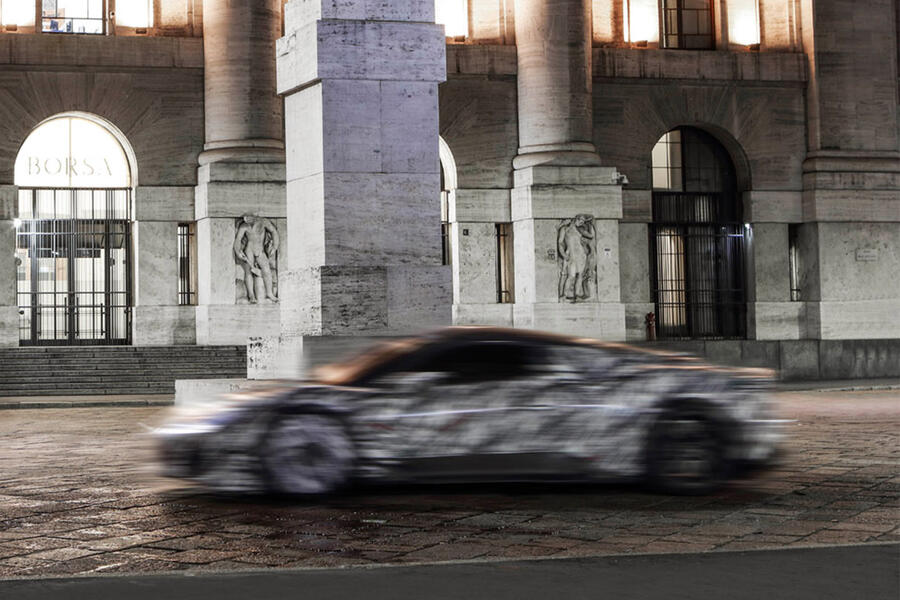 The MC20 marks a speedy departure from the previous plan, in place as late as last summer but revised under new management. The first new model was originally due to be dubbed the Alfieri: a two-seat electrified sports car offering plug-in hybrid and battery-electric propulsion options.
A rethink has resulted in a surprise about-turn, with the MC20 instead coming to market first with a mid-mounted combustion engine (with some form of electrification likely) and electric cars set to follow.
Automotive Daily understands the price point for the MC20 will reach into the low six figures, but it will stay well clear of the $400,000 Ferrari Portofino.
Following in 2021 will be a convertible version of the MC20 that's expected to use a fully electric hood mechanism.
Maserati MC20: platform and powertrain
The basic underpinnings for the MC20 will be a newly specified carbonfibre tub. Early teaser images released by Maserati showed a powertrain test mule clearly having much in common with sibling brand Alfa Romeo's now-discontinued 4C, which also featured such a tub.
Automotive Daily understands the MC20's tub will be similar in concept to that of the 4C (itself co-developed with Italian chassis specialist Dallara and weighing just 65kg), and Maserati may even use the overhauled remains of the 4C production line to build it.
However, the similarities with Alfa Romeo's unsuccessful rival to the Porsche Cayman and Boxster end there.
For starters, as is evident in more recent prototype shots showing a near-production body, the MC20 will be significantly longer and a bit wider than the much cheaper 4C, while an extended wheelbase should make it far more manageable at the limit.
The suspension will be completely overhauled, too, with FCA engineers hoping to create a more dynamically rounded car than the oft-criticised Alfa Romeo.
Power for the MC20 will come courtesy of a longitudinally mounted turbocharged V6 engine, Automotive Daily's partner Autocar understands. This fits with recent videos of prototypes in which a throaty six-cylinder note can clearly be heard. Maserati has also confirmed that an electric variant is on the cards.
The origins of the MC20's engine are unknown at this stage. However, we do know that Alfa Romeo was well into development of a hybridised V6 making more than 450kW for its 8C Supercar and GTV coupe before both were cut from the product plan.
Since then, Alfa Romeo has squeezed 397kW out of the 2.9-litre V6 that it created with assistance from Ferrari for use in the Giulia Quadrifoglio to create the GTA and GTAm. However, even that output wouldn't be sufficient for the MC20's market positioning.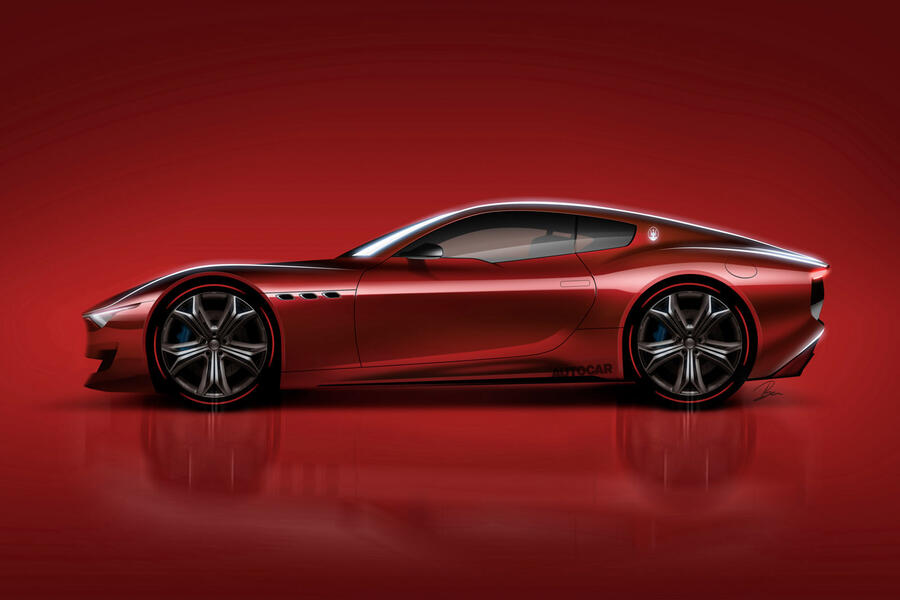 It's therefore most likely that the MC20 will make use of a version of Alfa Romeo's hybrid system, with the electric part giving the low CO2 emissions required to meet future EU targets while supplementing the engine to give a combined total of more than 450kW.
With the relative lightness expected from the carbonfibre underpinnings, this should give the MC20 a 0-100km/h time in the low-three-second region and a good chance of smashing the 320km/h barrier.
Supplementing engine drive to the rear axle with an electric module on the front axle would provide the MC20 with torque-vectoring capability and the grip needed to effectively translate its power to the road.
This would allow it to compete properly with the supercar establishment. Aston Martin, Ferrari and McLaren are working on their own hybridised V6s, while the Honda NSX already has one.
Such a set-up would also leave the option for a cheaper MC20 variant that ditches the electric element, lowering power but also weight and driving the rear wheels alone.
Don't expect a manual gearbox for any MC20, though. Instead, a quick-shifting dual-clutch automatic is expected.
There's even the possibility of active aerodynamics: again, Alfa Romeo promised this on the canned 8C project in 2017, and if work had progressed far enough, it would make sense for Maserati to utilise it.
The MC20's name linking to the MC12 is no happy accident. With the MC standing for Maserati Corse (Italian for racing), the brand claims it's the "natural evolution" of the MC12, which competed in the FIA GT series for six years, racking up 22 race wins and six teams' championships.
Range revamp: hybrids and EVs in, V8 engines out
While the exciting new MC20 will serve as the halo model, Maserati's more everyday range isn't being ignored. Far from it: this year, we will also see updated versions of the Ghilbi and Quattroporte saloons and the Levante SUV.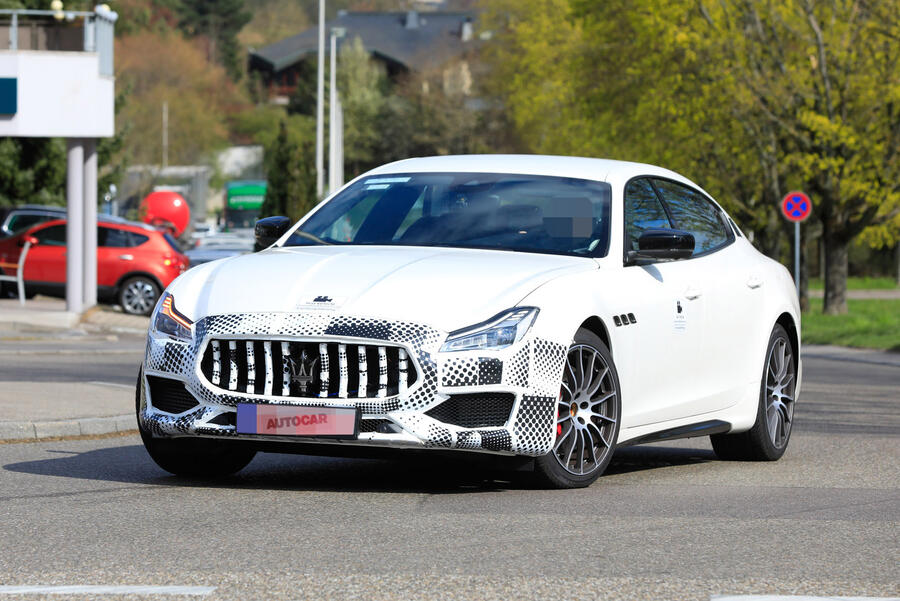 All three revised models were set to enter production in Turin in July, but that start date will almost definitely be pushed back due to the ripple effect caused by the pandemic. Public debuts for all three can now be expected in September. However, Maserati has already detailed their key new features.
The revamped Ghibli is due to be the first to market, and it will become the first Maserati available as a plug-in hybrid once production can begin.
The origin of the BMW 5 Series rival's new powertrain is unknown. It will almost certainly include a petrol engine, but whether Maserati wants to focus on fleet sales with a frugal four-cylinder model or look for performance with a turbocharged six-pot remains to be seen.
Either way, its official fuel economy and CO2 emissions will play a key part in reducing the fleet average figures of Maserati – and by extension FCA – through 2021.
Complementing the plug-in hybrid Ghibli will be a mild restyling inside and out for all three models, plus new technology that will finally enable Maserati to catch up with its German rivals by offering semi-autonomous driver assistance functions.
The updated trio will serve as stopgaps, with all-new iterations due in 2022 and 2023. Maserati's saloon sales are dwindling, so the Ghibli won't be directly replaced; instead, a new Quattroporte will shrink in size to make it less of a full-size luxury offering and more of a rival to the Mercedes-Benz CLS.
Before that, however, we will see another volume-growing model: a new sub-Levante SUV to compete with the BMW X4 from 2021. Details of that car remain scarce, but we do know that it requires a new production line (which Maserati had planned to complete this spring) and should also feature an electrified powertrain.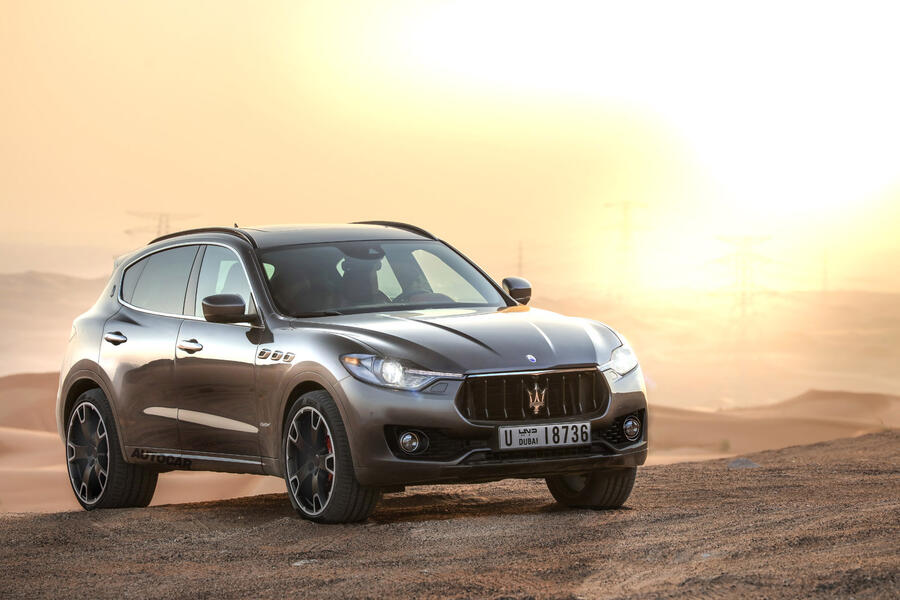 The long-standing Granturismo hasn't been forgotten in the new era, either. While production ended late last year, taking with it Maserati's charismatic naturally aspirated 4.7-litre V8, it will be replaced in 2021. A drop-top Grancabrio successor is then due the year after that.
It's thought that the Alfieri – first previewed with a concept in 2014 – will effectively morph into the new Granturismo and Grancabrio from 2021. They are set to get electric variants, too.
The size of the new pair isn't yet clear. The Quattroporte-based models were nearly five metres long, but such large coupés are falling out of favour: Mercedes won't produce another generation of the two-door S-Class, for example. Still, the slightly smaller BMW 8 Series could become Maserati's benchmark.
History of mid-engined Maseratis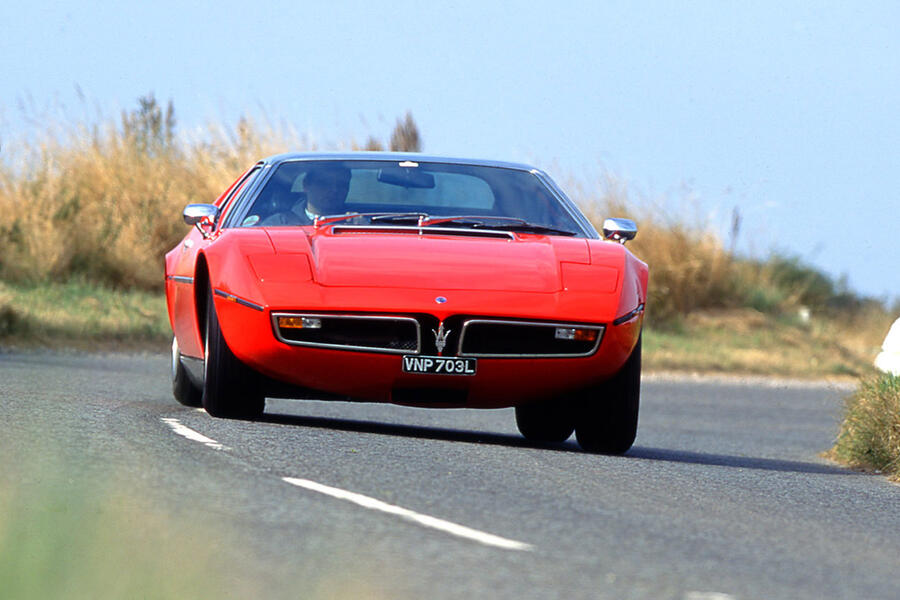 Maserati Bora: Featuring one of Giorgetto Giugiaro's most widely revered bodies to reach production, the Bora of 1971 was also the first mid-engined Maserati model. It used a 4.7-litre or 4.9-litre V8 and was capable of up to 280km/h.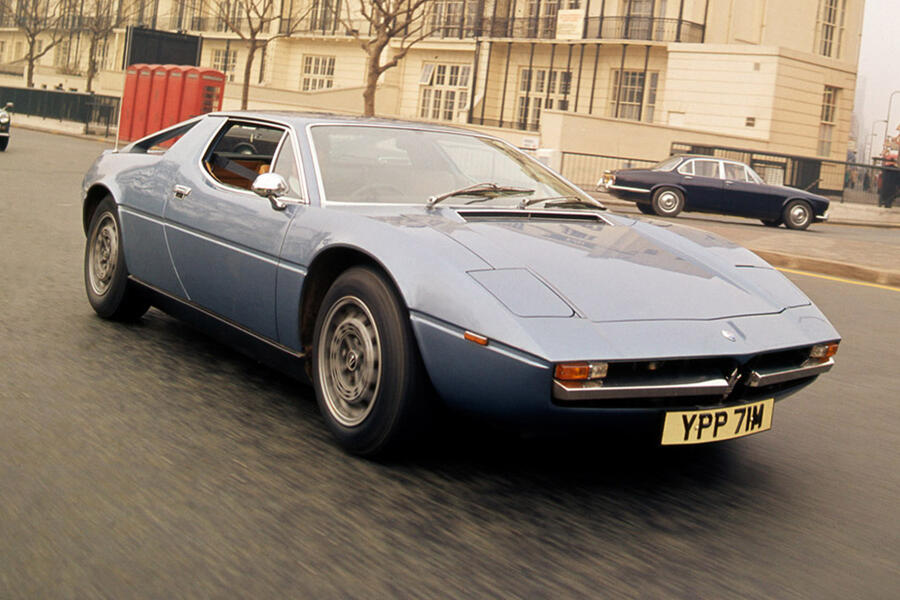 Maserati Merak: Effectively a baby Bora, the Merak of 1972 took much of that car's structure and some of its bodywork but was more compact and cheaper, featuring a 3.0-litre V6 engine and a pair of tiny rear seats.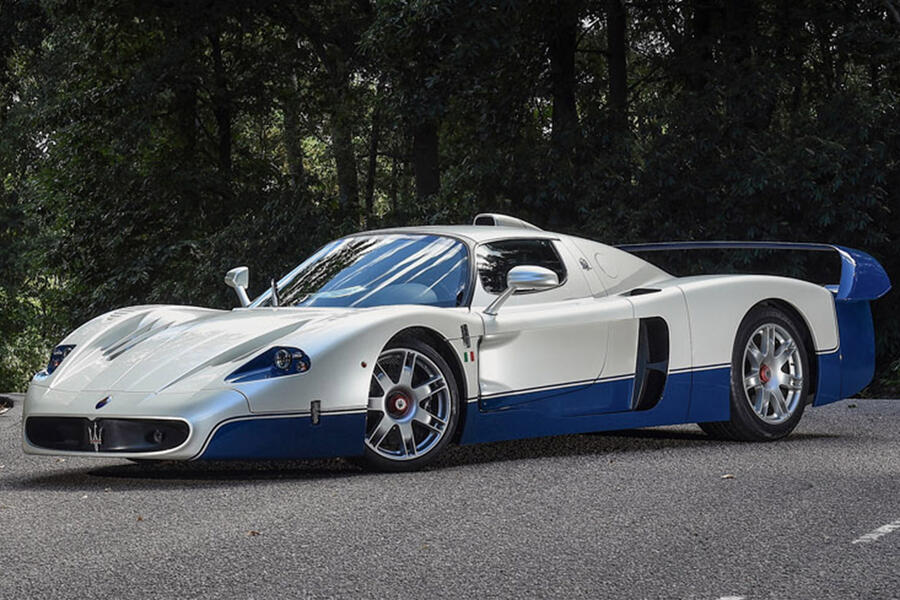 Maserati MC12: The jaw-dropping MC12, which emerged in 2004, was effectively a Ferrari Enzo underneath and signalled Maserati's return to racing after 37 years. Capable of 350km/h flat out, just 50 road-going models were made.
Maserati's highlights (and lowlights)
Maserati's racing history (before 1957, when it moved solely to road cars) is second to none, but the past five decades have been a series of real highs and lows.
Many view the brand's golden era for production cars as between 1957, with the creation of the 3500 GT, and the early 1970s, when the stunning Bora, Khamsin and Merak were introduced under Citroen ownership.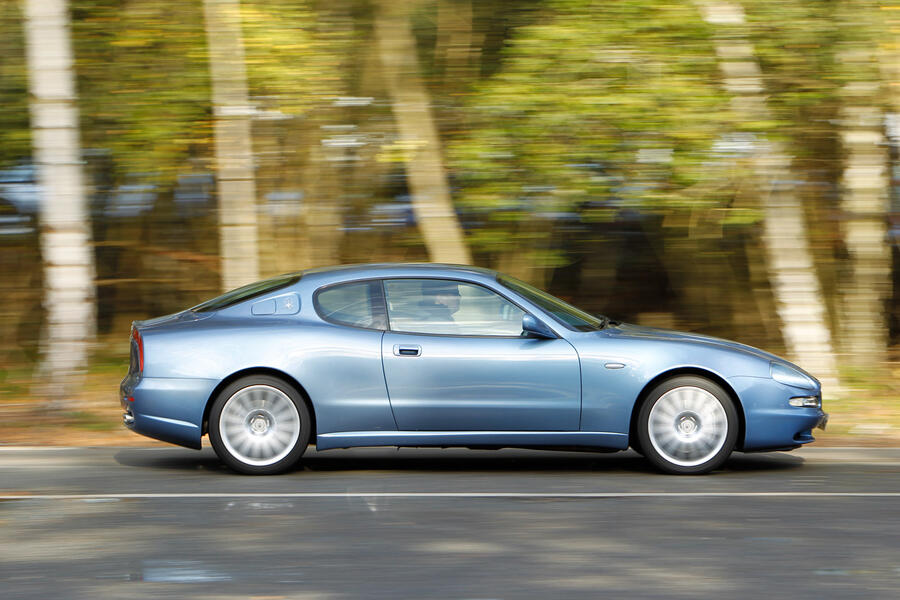 This period turned sour after barely six years, as the oil crisis of 1973 focused attention on the profit-dwindling Italian company. Its number of employees had tripled under its French masters, yet the number of cars it built had reduced. In 1975, Citroën declared Maserati bankrupt.
Enter Alejandro de Tomaso, who bought a chunky stake in Maserati, trimmed its management, halved its workforce and began a brand relaunch with the Biturbo, Ghibli II, Quattroporte III and Kyalami.
The Biturbo was meant to be an affordable, volume-driving rival to the BMW 3 Series, but poor quality and a lack of development hampered success.
Perhaps Maserati's lowest ebb was in 1989, when it was reduced to helping Chrysler launch the TC – a rebodied Dodge Daytona with a four-cylinder 2.2-litre engine from Modena. It was, again, unsuccessful.
Due to poor health, de Tomaso sold his 51% share in 1993 to Fiat, where Maserati finally received the investment it deserved. The 3200 GT of 1998 was the turning point for most, but management changes came again as Ferrari gradually took full control from Fiat.
There was another big relaunch in 2004 with the Mk5 Quattroporte, which proved a moderate success. Just a year later, Ferrari rescinded ownership back to Fiat. Under the umbrella of Alfa Romeo, Maserati scored its first profit in 17 years of Fiat Group ownership.
With sales once again dropping below expectations, Maserati is on the cusp of yet another relaunch. With an ambitious target of tripling sales by the end of 2022, it remains to be seen if the turnaround can work again.
Lawrence Allen