Goodwood-record-breaking EV spawns track car that produces more than 2000kg of on-demand downforce.
The Goodwood-record-breaking McMurtry Spéirling electric fan car will in 2025 spawn a 745kW single-seater available to the public – for £820,000 (cAUD$1.5 million).
The new Spéirling Pure is nearly identical to the record-breaking prototype EV – complete with its unique underbody fan, which sucks it to the road at the press of a button – but is claimed to be yet faster.
New for this model – and key to that claim – is an update to the fan system. A 15% increase in efficiency results in more than the 2000kg of on-demand downforce that the prototype produced.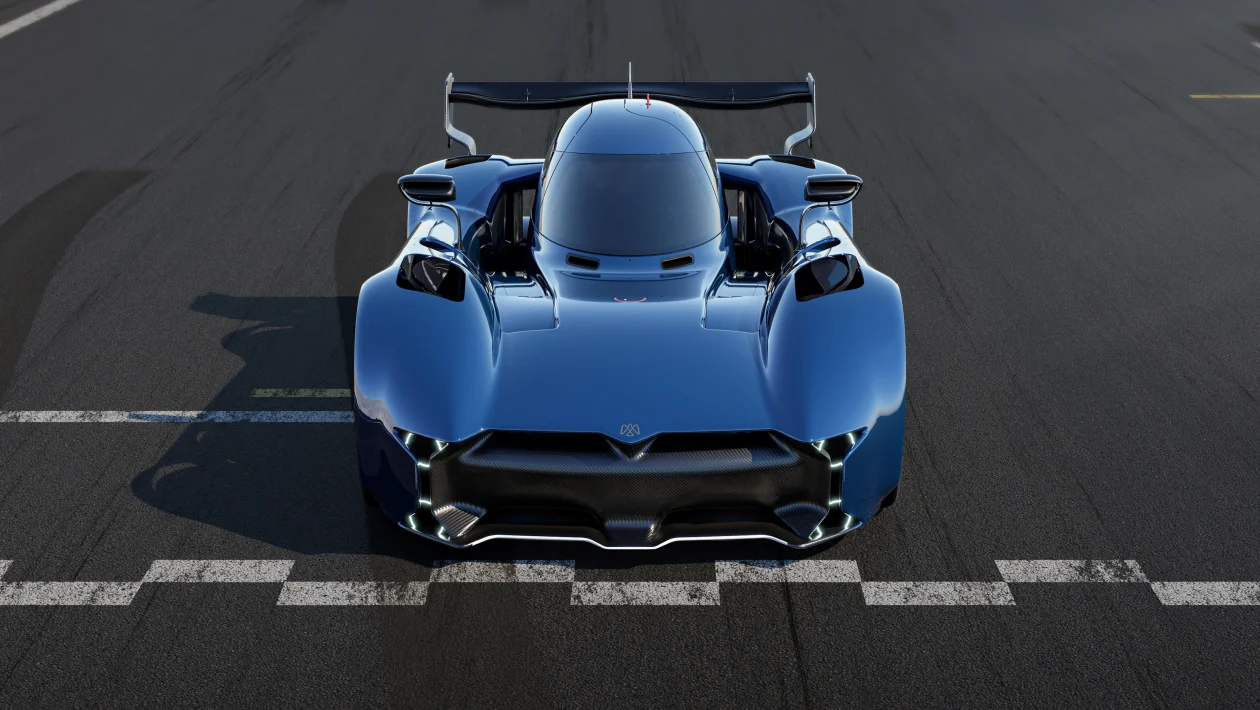 Combined with a more efficient e-axle that gives the rear wheels 1000bhp, plus a kerb weight of less than 1000kg, this means the car can do 0-100km/h in 1.5sec and continue to a top speed of 306km/h.
Power is drawn from a cockpit-wrapping 60kWh battery, which is 15% lighter than the previous car's – showing that electric performance cars needn't be heavy, according to McMurtry.
The Spéirling Pure also gets a number of weight-saving changes, from an updated skirt design and new electrical architecture (cutting the amount of wiring by a third) to a lightened power steering unit and a revised carbonfibre monocoque.
However, it will be limited to track use (unlike another variant that's suggested to also be in the works). As such, it has been designed with a focus on multi-lap runs on full circuits with rapid-charging turnarounds.
As a baseline, the car is capable of completing 10 laps of Silverstone's almost 6km circuit at lap record pace, then rapid-charging in 20 minutes to run again. Key to this is the Molicel battery pack's improved thermal management.
The car has potential to go even faster for a shorter qualifying simulation, said McMurtry.
Despite being just 3.45m in length, the tight-fitting single-seater comes fitted with adjustable pedals and steering wheel to accommodate drivers up to 6ft 7in tall and as heavy as 23 stone (143kg).
"The Spéirling Pure will herald a new era on the track," said McMurtry managing director Thomas Yates.
"The sound, grip, acceleration, aesthetics and technology of this car are distinct. Witnessing the car as a spectator or from the cockpit offers a rare and exhilarating experience."
He added that the team wanted the car to be a catalyst for the use of fan-car tech, as pioneered by the infamous Brabham BT46 Formula 1 car of 1978. "I can't wait for fan cars at the race track to become a new normality," he said.
The Spéirling Pure – which is eligible for the GT1 Sports Club driving programme, despite its unique fan – will be shown for the first time at next month's Goodwood Festival of Speed.
Production will start next year, with just 100 examples to be made.