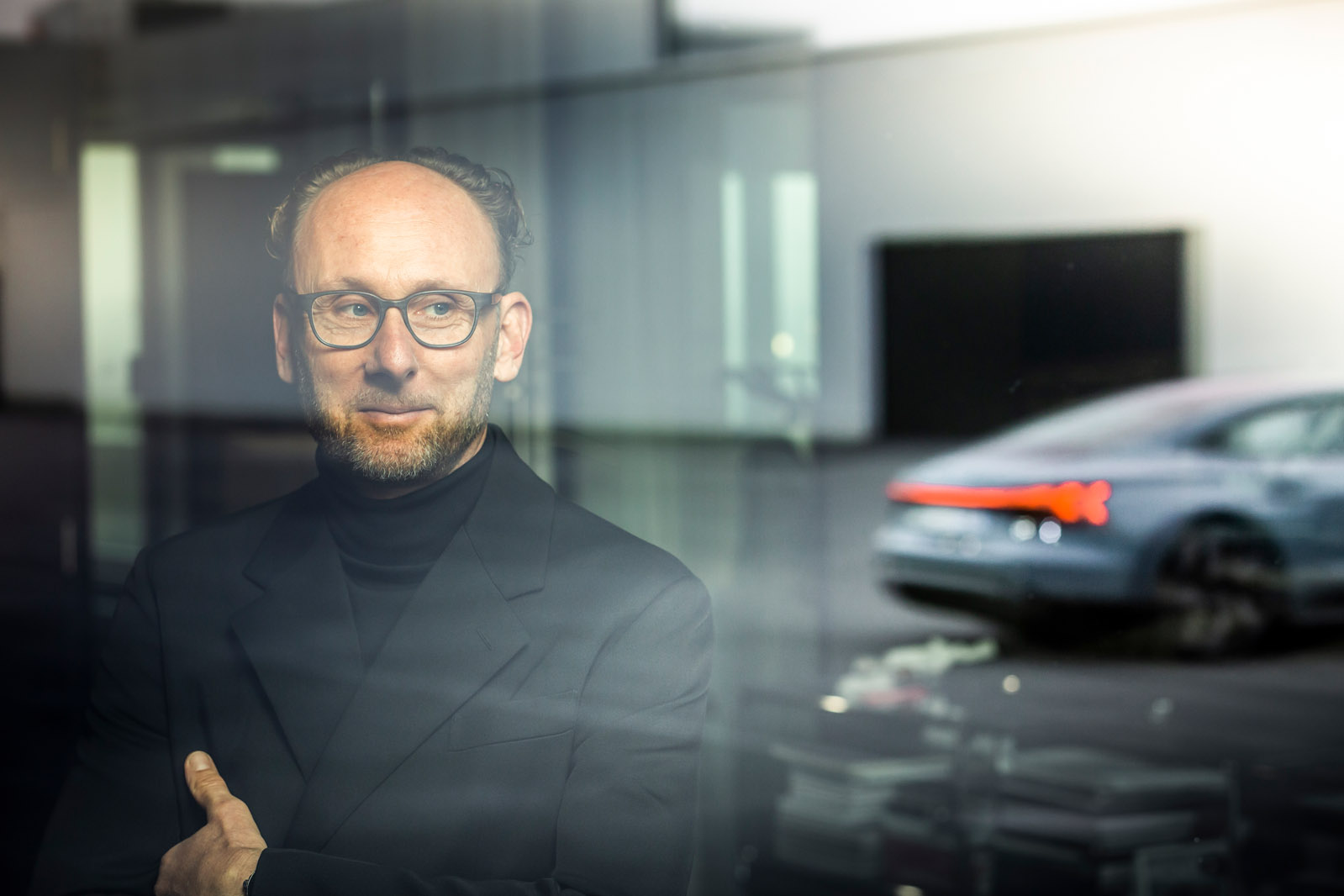 Seven years into his tenure as Audi design chief, Marc Lichte is rising to the challenge of bringing the firm into the age of electric propulsion and autonomous technology
Designing radical Audi cars is nothing new for Marc Lichte. He has been doing it for most of his life. "I used to sketch designs when I was a young boy," he says. "I was always dreaming of becoming a car designer – and, really, an Audi designer."
That said, the transition from doodling while growing up in the West German town of Arnsberg to actually designing Audis took a little longer than Lichte had envisaged.
He recalls: "When I was studying design [at the Pforzheim University of Applied Sciences], I received sponsorship from Audi. Hartmut Warkuß got me a contract, but by the time I had finished my studies, he had moved with Mr [Ferdinand] Piëch to Wolfsburg to become head of Volkswagen design.
"I said: 'Mr Warkuß, I want to start in Ingolstadt.' But he told me that for two or three years I had to follow him in Wolfsburg and then I could go to Ingolstadt. It took me 17 years in Wolfsburg, but luckily it happened in 2014. I love it. I love what I'm doing here. I love the brand, and I want to bring Audi to the next level."
To be clear, Lichte didn't spend 17 unhappy years trying to escape Volkswagen: he had a very successful career there, eventually rising to exterior design chief. In that role, he shaped three generations of Golf (five, six and seven), the Touareg and the Arteon. And his circuitous route to Ingolstadt also meant that his arrival seven years ago came at a pivotal time for both Audi and the wider car industry.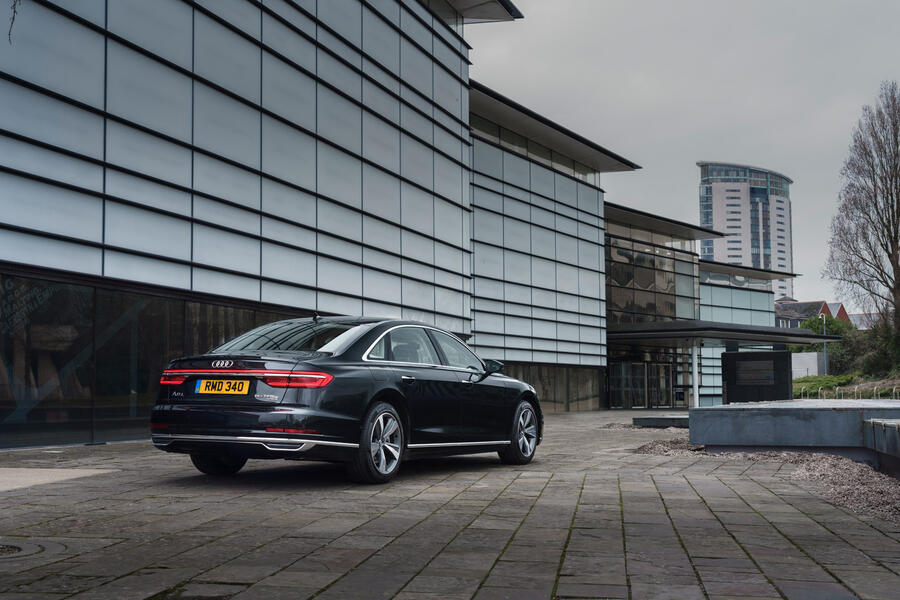 Lichte's first Audi project was the Prologue concept, which previewed the fourth-generation A8 that would arrive in 2017. And since then, he has led the firm into the electric age with the E-tron SUV and the E-tron GT.
Lichte is particularly proud of the low-slung fastback that was launched earlier this year, describing it as "definitely the most attractive car I've designed with my team in my career". It will set the tone for the cars that will transition Audi into an electric-only brand, following the confirmation that it will launch its last combustion-engined car in 2026.
"I've been at Audi for seven years now, and every three years we make a design step," says Lichte. We did this when I first arrived with the A8 and now we've done it with the E-tron GT and the Q4 E-tron."
While the industry and car buying public is still adjusting to an EV-only mindset, Lichte says: "Today and in the past, we had the challenge to handle both ICEs and EVs.
We aren't like Lucid, who are creating an EV brand on a white sheet of paper. But now that we will put our last ICE into production in 2026, this transformation for me is already done. In the exterior studio of our design centre, there are around 40 projects being worked on, and 80% of them are EVs."
As Lichte puts it: "EVs are the new normal for me right now." He's already working on what comes next – in about three years, when Audi will make another design step. And that design step will be driven by the possibilities created through advanced driver assistance systems.
"The world is changing, and especially the automobile," says Lichte. "We're talking about level-four autonomous technology [in which cars can drive unsupervised in certain conditions, particularly on highways that have the required infrastructure]. This is a complete game-changer. The transformation is a lot bigger than from ICE to EV."
There's a certain overlap to Audi's three-year design cycle. The A8 that started Lichte's first cycle was launched in 2017, shortly before the E-tron GT concept was revealed to preview the next cycle. And now, just as the E-tron GT has gone on sale, so the company is gearing up to reveal a concept that will preview the flagship of the next fleet.
That concept, known as the Grand Sphere, will be shown at this year's Munich motor show, previewing the production version of the 'land jet' that Audi has been developing through its high-tech Project Artemis.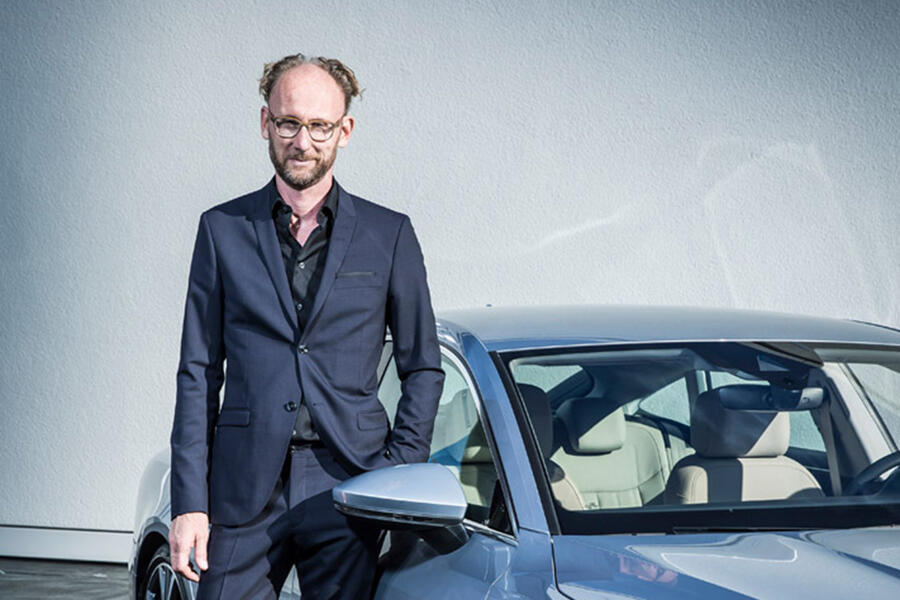 Due on sale in 2025, it will be the first machine to use the Volkswagen Group's new SSP platform for EVs, which fuses elements from the mass-market MEB and the performance-focused PPE. It will also use the VW Group's new VW.OS operating system software and will be designed to offer level-four autonomy.
"The car that we will show in Munich will be one of three show cars exploring this technology," says Lichte. "We will tell a story in three acts, and the core of the story is the technology surrounding autonomous driving.
"It's a very bold decision to offer a car with this level of technology, but if you look at the history of Audi, we've been successful whenever we've made bold decisions on technology, such as the Quattro, the Quattro Sport, the 100 C3 and so on."
Lichte says that designing a car for level-four autonomy requires a far bigger leap than that from internal combustion to electric propulsion: "For us as designers, when you go from ICE to EV, there are different proportions: the wheels are bigger because of the battery weight, there's a longer wheelbase and there are shorter overhangs and other elements. But with this technology, we're creating a completely new concept: it's like a third living space."
That focus on developing a car as a living space required Lichte and his team to completely flip their usual design process. "The E-tron GT is a very nice car, but it's a car like we've designed and engineered for the past 130 years. There's a technical masterpiece in the form of a motor, then a platform and then a two- or four-seat design, and then at the end you do the interior design," he explains. "But this car will be designed and engineered around autonomous technology.
"We started with a use case around long-distance travelling and then we created a layout that's a revolution for a D-segment car. Our interior designers were really super-strongly involved in this project."
Designing a car from the inside out has, according to Lichte, resulted in a car that looks like no Audi before it. "I will never forget when I presented the car to [Audi CEO] Markus Duesmann and the board," he says. "When I took off the cover, I received a standing ovation for the first time. They were so impressed by the proportions. They couldn't have expected this.
"This will launch the next level of our design language: it's a very clean, simple design. There are still muscles, because this is an Audi, but it's very clean, because we want to focus on the proportions."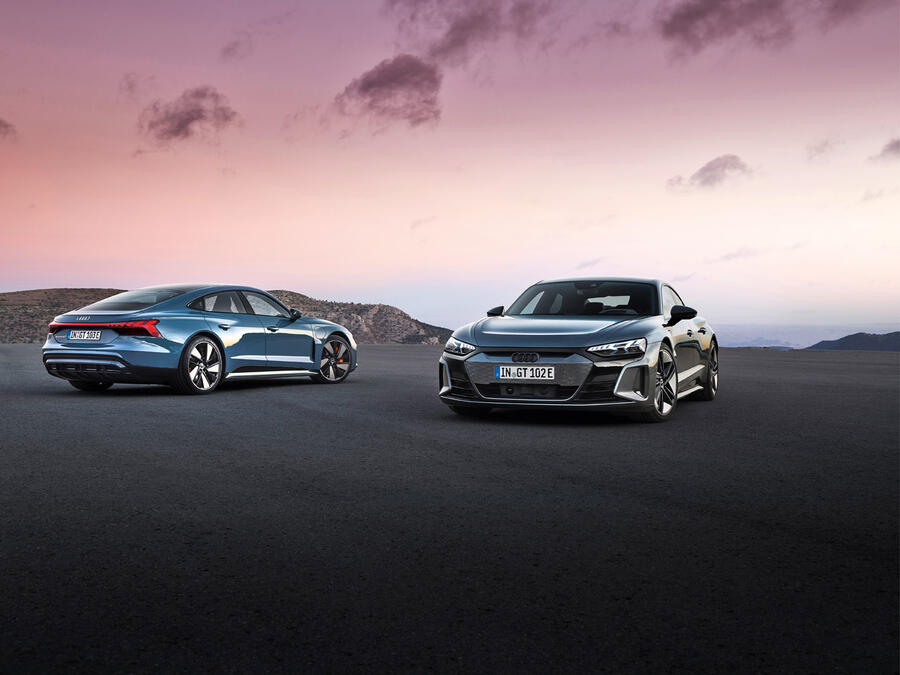 Given the different philosophy of the car, Lichte and his team looked far wider for inspiration than usual. "We're completely open-minded," he says. "We go to fashion shows, we look at industrial design and furniture.
"I pick up trends from our satellite studios. We have the headquarters in Ingolstadt and satellite studios in Beijing, China, and Malibu, the US. Los Angeles is a hotspot for the car industry. Tesla and all the other new [electric vehicle] firms have design studios in Silicon Valley or Silicon Beach."
While Lichte is plotting a whole new form of Audi, he promises that the new design language will still be recognisable as Audi's – which raises the challenge of balancing its long heritage with fresh designs that can rival clean-sheet EV start-ups.
Lichte says: "Design-wise, an Audi is very simple. It's aesthetic intelligence, which has long been part of Audi. We're trying to find the perfect symbiosis between innovative and progressive design. That's the key to Audi: it was in the past and will remain so in the future."
One key design cue that will stay is the single-frame grille, which was introduced on the 2004 A8 by Walter de Silva as Audi's answer to BMW's kidney grille. Audi has maintained a version of the design on its EVs, even though it isn't needed for cooling – and it will be retained on future EVs.
"On the Grand Sphere, the single frame will be a surface that will house illuminated sensors. It represents the heart of the car: it's the same shape but a completely different function than before," says Lichte.
But if he's retaining a cooling grille shape on cars that don't need one, is Lichte not worried that Audi's desire to retain its heritage could make its cars look dated next to new rivals?
"I'm not," he insists. "Our single frame will be a glass surface, with the sensors underneath visible and illuminated. It's a completely different approach: it shows the brains, the technology.
"Why are we keeping the single frame? Lucid or Tesla, for example, don't have a face, because they don't have a history. Audi became very successful when Walter came up with the single-frame shape by connecting the lower and upper air intakes in 2004. It put Audi on eye level with our competitors in a style that has grown up for more than 100 years. I don't want to destroy that heritage: I want to keep it."
It's a tough task, but one that Lichte is relishing. After all, it's one he has been dreaming of since childhood. And as the designer shaping Audi's first wave of electric and autonomous cars, he isn't just protecting Audi's heritage; he's shaping it for decades to come, creating the cars that will inspire his future successors.
Lichte's milestone Audi concepts
Prologue 2014: Revealed at the 2014 Los Angeles motor show, Lichte's first Audi concept showcased a bold new interpretation of the single-frame grille. A close preview of the 2017 A8, it also showcased styling elements that would appear on the subsequent A6 and A7.
E-tron 2015: While Audi unveiled the first of many E-tron-branded electric concepts as far back as 2009, it wasn't until the 2015 E-tron concept that the firm showed a near-production machine. The SUV serves as something of a bridge design and is built on a modified version of the Q5's MEB platform.
E-tron GT 2018, Q4 E-tron 2019: These two concepts were the twin faces of Audi's latest three-year design cycle, with both spawning production EVs that have gone on sale this year. While the E-tron GT high-performance fastback was the star attraction, the Q4 E-tron SUV showcased how the next generation of mainstream electric Audis are to look.
James Attwood