Mercedes-Benz has pulled the sheet off its updated GLS with subtle design tweaks and new equipment.
A lightly facelifted version of the Mercedes-Benz GLS has been unveiled, bringing upgraded equipment levels and software updates.
The revisions are concentrated on the SUV's interior, which now receives glossy-brown lime wood and the Parking Package – providing a 360deg camera view at low speeds – as standard.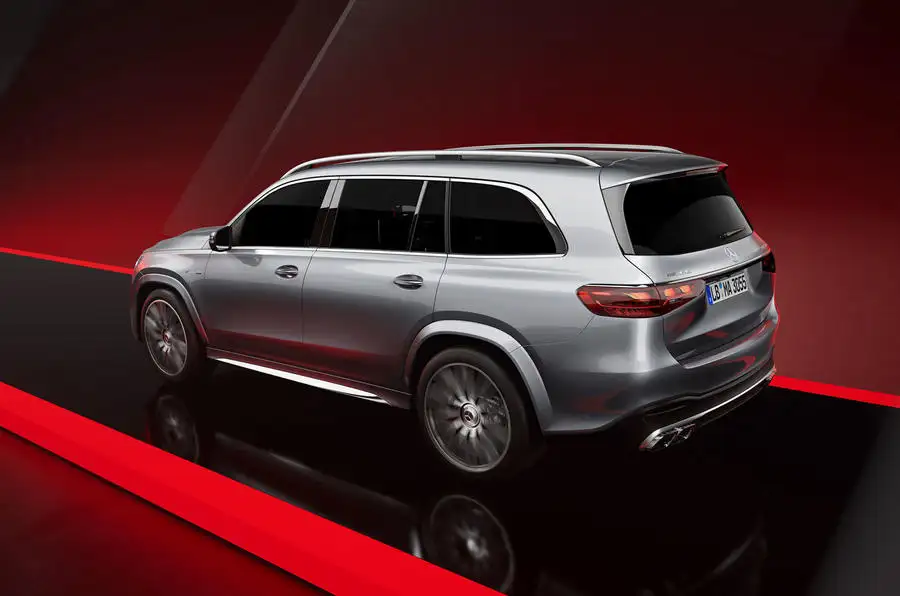 The Mercedes-AMG GLS 63 performance variant adds even more to its equipment list, with all examples now getting an electric panoramic sunroof, adaptive high-beam headlights, a Burmester sound system and heated cupholders as standard, among other features.
The AMG performance exhaust system and adaptive dampers are also now included for no additional cost.
Stepping up to the Mercedes-Maybach GLS brings ambient lighting with a projection of the marque's logo, plus a choice of new Sodalite Blue metallic and Alpine Grey non-metallic paint finishes.
All receive the updated MBUX infotainment software with three modes – Classic, Sporty and Discreet – that can be set to seven colours, matching the ambient interior lighting.
The system's Off-Road mode has been revised to include a camera view of underneath the car – what Mercedes calls a "transparent bonnet" – to show obstructions such as large rocks or deep ruts.
Four engines are offered: a 3.0-litre petrol straight six with 280kW (in the GLS 450), a 4.0-litre petrol V8 with 380kW (in the GLS 580) and a 2.9-litre diesel straight six with 230kW (in the GLS 350d) or 270kW (in the GLS 450d).
The Maybach variant gets the 410kW '600' petrol V8, while the AMG variant gets a 466kW mild-hybrid version.
The revisions to the GLS come as part of a wide-reaching update programme for Mercedes, with many models receiving its upgraded MBUX software.
The entry-level A-Class and B-Class adopted mild-hybrid four-cylinder petrol engines as part of their overhaul, while the GLE SUV went hybrid-only.
All models have been given a subtle styling update, including revised LED lights at the front and rear, plus reworked underbody cladding.