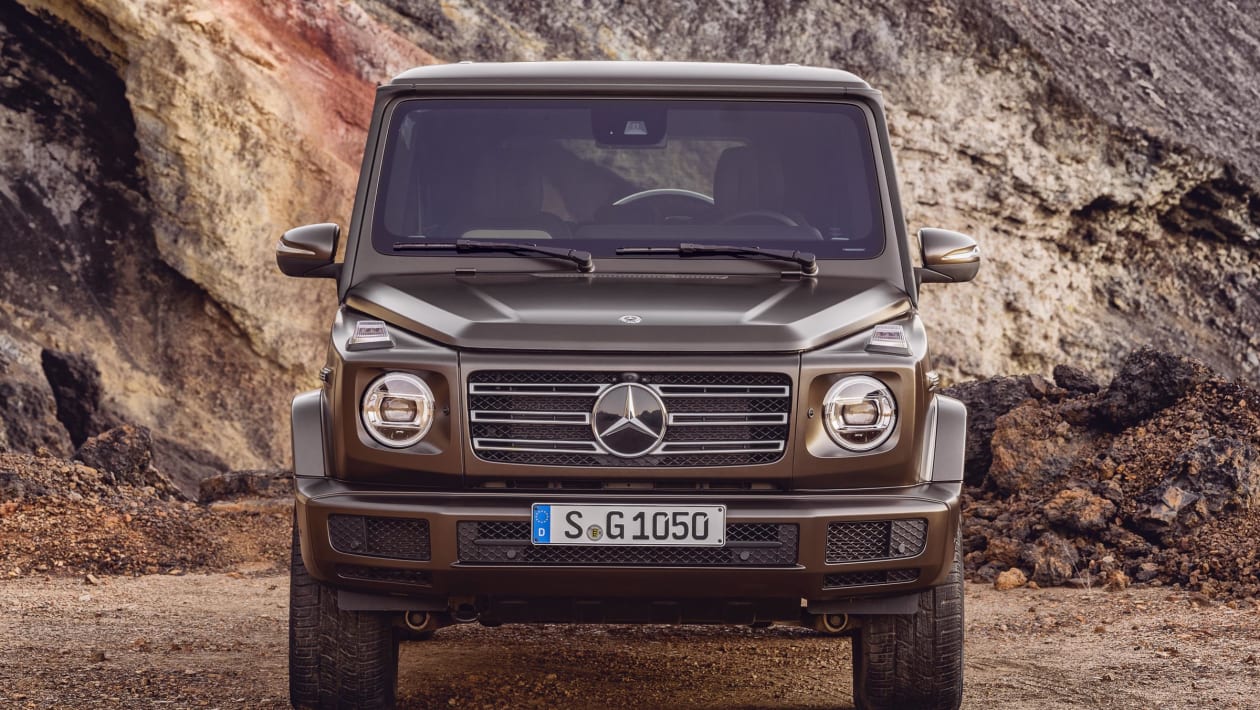 Mercedes has confirmed plans to launch a new all-electric version of the G-Class in 2024 alongside a luxury Maybach version of the EQS SUV.
Mercedes has said it aims to have an electric vehicle in every vehicle segment it serves by 2025 – a goal which will be achieved by electrifying offerings in the off-road and luxury segments.
Mercedes's marketing and sales chief, Britta Seeger, said: "Next year we will present SUV versions of our EQE as well as of our EQS. All these cars will provide high range, first-class comfort and impressive dynamics.
"And I can promise you that we will maintain this momentum going forward. What applies to the Mercedes portfolio also applies to our incredibly strong sub brands – we want to go electric. So, you can look forward to a top-notch EQS SUV version of Mercedes-Maybach, for example. In 2024 we will launch our full-electric G-Class, as well. It will continue the great story of our G-series."
All of these vehicles will be based on Mercedes's larger car Electric Vehicle Architecture (EVA), which made its debut under the EQS saloon this year. The architecture is capable of accomodating a 100kWh battery which can deliver a range of up to 700 kilometres on a single charge in the EQS.
Mercedes hasn't yet released any technical information on either the Maybach EQS SUV or the electric G-Glass, but we expect the former will be based on the same EVA platform as the EQS saloon – albeit only with that car's most potent powertrains.
Details are even more sparse on the electric G-Wagen. However, if Mercedes elects to keep the car as a mud-plugging off-roader rather than a lifestyle SUV, it's possible that the firm's engineers could look to electrify the current combustion-engined model's ladder chassis with the battery tech and electric motors from the EVA platform.
Mercedes's electrification plans for 2025 and beyond
Looking further afield, Mercedes will launch three new dedicated electric platforms in 2025, called MB.EA, AMG.EA and VAN.EA. They'll all be highly standardised, with these three platforms covering almost all of Mercedes's next-generation electric vehicles.
MB.EA is destined for Mercedes's future medium and large vehicles; AMG.EA will feature under all of the firm's next performance EVs, while VAN.EA will be used for the company's upcoming light commercial vehicles. To power the new architecture, Mercedes has also acquired the Oxford-based electric drivetrain manufacturer, YASA.
Mercedes's Chief Operating Officer and head of development, Markus Schafer, said: "In 2025 we will further consolidate our architectures to one final overarching system: MB.EA, the Mercedes-Benz Electric Architecture. No combustion engines any longer.
"And it will revolutionize the way we engineer electric cars. In fact, it will not even be an architecture as we have known it so far. It's a scalable modular system offering the different components as we need them for different vehicles – plug and play, off the shelf.
"Our batteries will be highly standardised. More than 90% of all future Mercedes vehicles will be based on a common battery platform. At the same time, we will be flexible enough to offer individual solutions to all our customers."
Luke Wilkinson