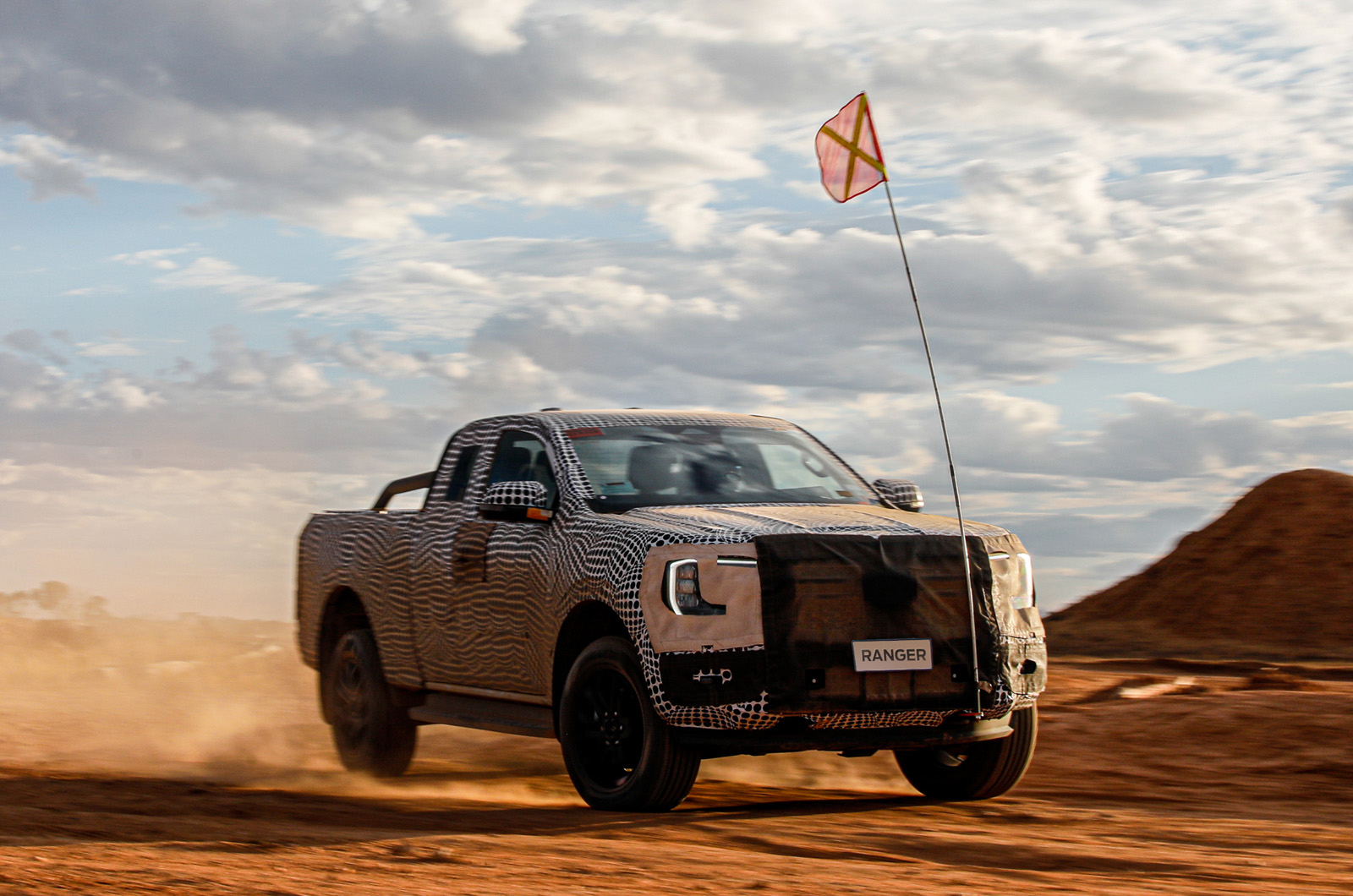 Ford has released the first official images and footage of the forthcoming Ranger ute set to be unveiled later this year.
The fourth-generation Ranger will go on sale in Australia next year, replacing the highly successful current model.
The first pictures of the new Ranger are accompanied by a teaser video (below) promising even more performance on mud, grit, rock and snow. Footage shows the pick up drifting over various terrains while testing here in Australia and New Zealand, accompanied by details of the various testing phases: "making sure everything works when its full of mud", "punishing the powertrain in the desert" and "torture testing when the going gets tough".
Next year's Ranger will continue Ford's truly global vehicle strategy with the one-tonne ute due to go on sale across the world, including North America. Built in Ford's dedicated pick-up truck plants in Thailand and South Africa, the new model has been created by Ford's design team here in Australia and judging by the prototype's camouflage will likely take its design influences from the latest Ford F-150.
In keeping with the global strategy, a common diesel engine shared between the new Ranger pick-up and Ford's light commercial vehicle range of vans is probable, with a petrol option specifically for the North American market.
There's no word yet on whether we'll get an electric version of the next Ranger. Ford has already set aside $30 billion to spend on electrification up to 2025.
Ford has also launched an electric version of its Transit van, while an EV version of the larger F-150 pick-up truck is due early next year. So, it's entirely possible that the Ranger could join its siblings in Ford's expanding line-up of pure-electric commercial vehicles.
As the commercial and passenger vehicle segments draw ever nearer in terms of technology and equipment, Ford could also improve the Ranger's cabin by fitting some of the plusher trim from its passenger cars, such as the newer Escape. Carry-overs could include the SUV's switchgear, dashboard trim and sharper eight-inch touchscreen.
We'll also get a new Raptor-badged performance version of the next Ranger. Our spy photographers have previously spotted the new flagship model tackling its development programme, and it shares the same roll-over hoop, chunky bumpers, flared wheel arches and raised ride-height as the current model.