New look Dacia Duster SUV will follow the Bigster in adopting more rugged styling.
The design of the next-generation Dacia Duster has been signed off ahead of its launch in 2024, with a renewed focus on outdoor pursuits set to be central to its positioning.
The new generation Duster is also crucial for Dacia's pending local launch, the new vehicle being more than likely to adhere to ADR requirements that the current generation does not, and thus can't go on sale in Australia.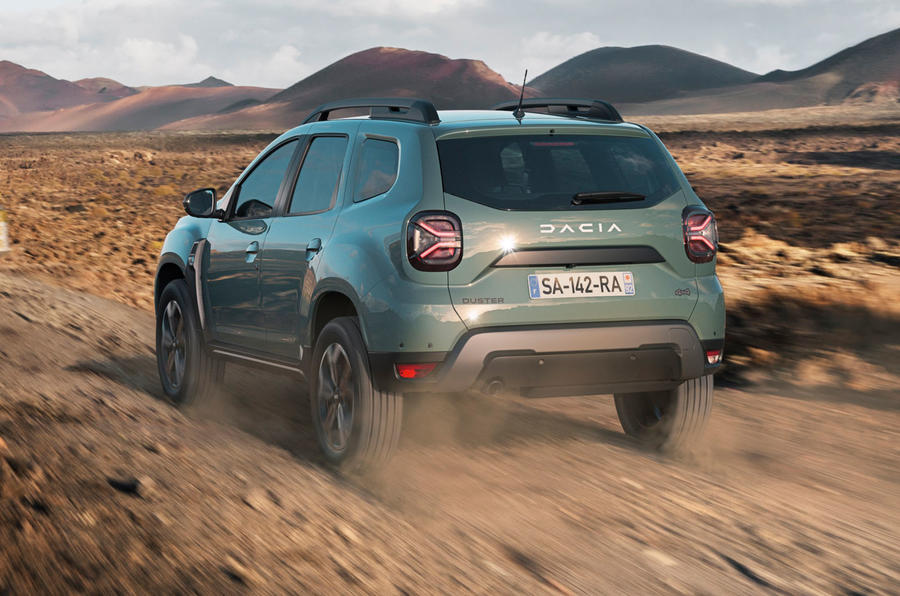 The Romanian brand's third-generation crossover will be reimagined with an enhanced focus on its credentials as an activity-focused proposition, to strengthen its competitive edge over newcomers like the chunky Jeep Avenger and Mini Aceman.
While the brand has yet to preview the third-generation Duster, hints from the firm's head designer David Durand suggest it will embody Dacia's longstanding 'less is more' design ethos, with the design team working to "remove unnecessary things to focus on things that are really important".
Speaking to Automotive Daily Network partner Autocar at the Paris motor show this week, Durand cited the new Dacia Manifesto concept as a good indicator of his team's priorities for the next generation of production cars. He said that, although "the next Duster was already designed", when the Manifesto was started (only a six-month project), "it's also good to think about what will happen next, even if it's not those stories yet.
"So the Manifesto shows the off-road spirit that's going to start becoming really prevalent."
He added: "The Dacia brand was already producing perfect cars for outdoor activities. Which car is better to go out into the mountains and then start your hiking or mountain biking? Now we are really pushing on this outdoor feel, which was already ours but we didn't think about it so much.
"We are developing accessories, everything that can help. Making Dacia the best brand to support those activities. Being a way to do things."
Other attributes of the next Duster, he confirmed, will be a spacious interior and a modular roof storage system which could feasibly accommodate a tent for overnight stays. "This is a good car that allows you to do anything else.
"I love to say that we have Jogger owners with carbonfibre mountain bikes that are more expensive than their car. But they put all their money in that, then they have the perfect car to go everywhere with it, and this is the spirit we want to push for our cars."
Renault's budget brand is striving to ensure its SUV flagship remains true to its affordable and capable billing as it expands and electrifies its product line-up under parent company Groupe Renault's 'Renaulution' transformation strategy.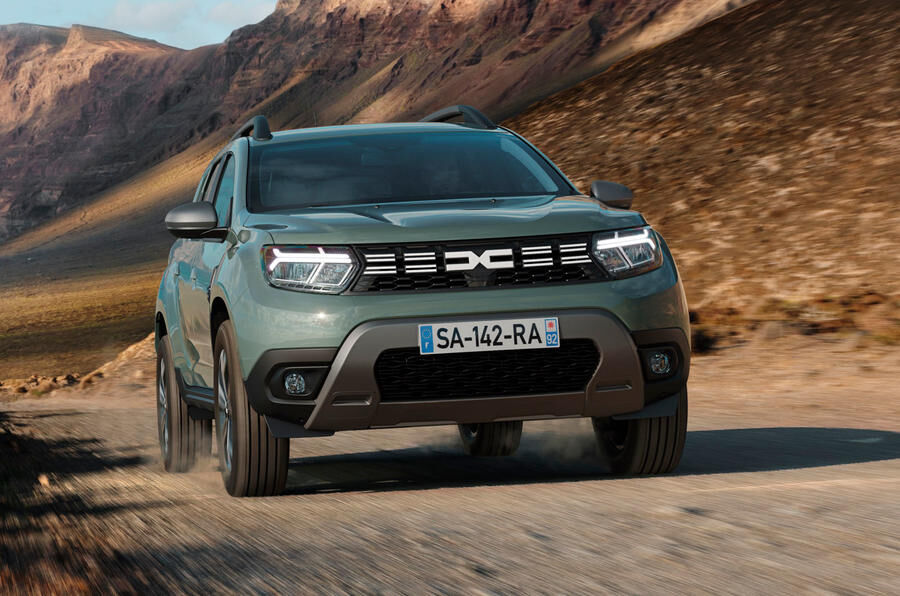 Speaking last year, Duster product boss Julien Ferry emphasised that the current model's successor must be fundamentally "the same" car.
"Its role in the company is to provide a very good price-to- feature ratio," he said. "It has to address these customers who are looking for a simple car which can go off-road."
Ferry emphasised that the Duster's off-road ability will be a priority for the current model's successor. Today's 4×4 version is one of the cheapest four-wheel-drive SUVs on sale, with Ferry referring to it as "the best non-specialist off-roader". Dacia will therefore "keep the recipe and update it following customer demand".
Dacia CEO Denis Le Vot has already said the value brand will "leverage to the full" the Renault-Nissan-Mistubishi Alliance's CMF-B architecture, as already used by the Duster's smaller Dacia Sandero sibling, as part of a move to bring all of its models onto one platform.
This paves the way for the next-generation Duster, at some point in its lifecycle, to adopt the same Renault-derived hybrid powertrain as will soon be rolled out to the Dacia Jogger. As featured in the Renault Clio E-Tech, it pairs a 1.6-litre petrol engine with a pair of electric motors for 103kW of power and 250Nm of torque. Le Vot has always said Dacia will go electric only when it absolutely has to, in order to keep costs down, and so an electric Duster – or equivalent – is not expected in the short- to medium-term, although the next Sandero, due in 2028, is line for ICE and EV options.
However, parent company Renault's CMF-BEV architecture for electric vehicles is closely related to the conventional CMF-B structure used for the Duster, which makes it feasible for cars based on each to be produced at the same location and even on the same line. Crucially, the overall dimensions – including wheelbase and overhangs – are broadly similar, minimising the potential for costly bodywork and chassis modifications to adapt the Duster for full electrification.
Plus, Renault has confirmed its own retro-styled 5 concept will take its chunky 16-inch alloy wheels into production, suggesting capacity for the CMF-BEV platform to accommodate the large-diameter off-road wheels and tyres that are a crucial factor in the Duster retaining its workhorse-style appeal in its new generation.
The CMF-BEV platform is, however, front-driven and not for now compatible with twin-motor, four-wheel-drive powertrains, unlike the larger CMF-EV structure, which will house a second motor at the rear in Alpine's forthcoming electric crossover.
Ferry highlighted the European launch of Dacia's new Spring Electric – one of the region's cheapest mainstream EVs, at the equivalent of $19,000 – as a sign that the company intends to maintain affordability as it switches to electrification.
"Even if [EVs] have been too expensive, you can see that the Spring is quite low for an electric vehicle," he said.
The brand will also expand its product offering at the upper end with the introduction of its largest model yet, the ruggedly styled C-segment Dacia Bigster SUV, which is set to launch by 2025 as a rival both to the Nissan Qashqai and the Volkswagen Tiguan. It too will use the CMF-B platform in its combustion-engined and hybrid forms, with potential for an electric variant using the EV-powertrain-capable version of those underpinnings.
Felix Page