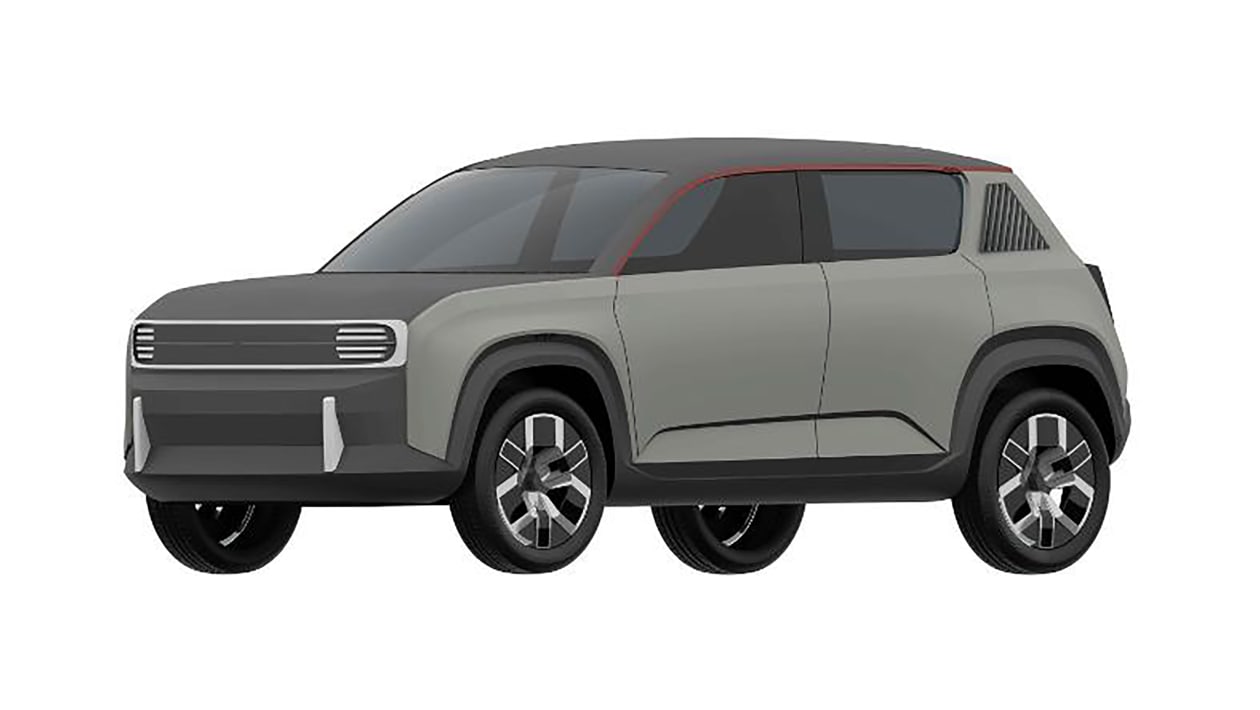 Renault looks set to follow up the reborn 5 EV with another modern interpretation of a brand icon – a new Renault 4. Early signs point towards the 4 being a no-frills, compact, all-electric SUV as a counterpart to the Renault 5 electric supermini, which was presented in concept form at the beginning of the year.
These leaked patent images supposedly reveal the design of the new Renault 4, at least in similar close-to-production concept form as the new 5 Prototype. Similarities between the old 4 and the new reimagined car include the distinctive profile and the shape of the C-pillar (a rear quarter window on the original 4), while the front-end fascia is a similar shape to later versions of the brand's big-selling small car.
The key difference between old and new is the adoption of some chunky SUV design cues, namely the taller ride height and the tough looking cladding running around the side sills and wheel arches.
Renault currently does not have a compact electric SUV in its European line-up, but will introduce one with the next-generation all-electric Megane, which will be an electric counterpart to the Captur in size. There could still be space beneath that for the 4, which could also be offered as a commercial vehicle variant.
Asked by Automotive Daily if the brand would look to introduce further new models based on the brand's back catalogue, CEO Luca de Meo said: "The answer is yes. I think there have been so many products in Renault's past that have made history. It would be a pity to not reconnect with that long tradition. We are not here only to look in the rear-view mirror. We are here to reinvent things. I think Renault 5 is a good example of this."
Renault hasn't gone on record with any plans to revive the 4. But prior to these new images there was plenty of speculation suggesting that the brand will commit to a reboot of the model, and a trademark application for a 4 badge in the same style as the new 5 has also been discovered.
Over a 31-year production run spanning from 1961 to 1992, the brand produced over eight million units of the 4 and its cheaper Renault 3 derivative.
This year sees the original 4 celebrate its 60th anniversary, and Renault has teased that there will be a "surprise" based on the 4L van in November. That could be a hint that we could see a concept previewing the vehicle by the end of 2021, and ties in with further rumours that the new 4 will offer a cheap, electric commercial vehicle variant.
Should the 4 be based on the same underpinnings as the new 5, it will use the CMF-B platform currently underpinning the Zoe hatchback, which is a modified version of the Clio's underpinnings made suitable for an all-electric drivetrain.
James Brodie