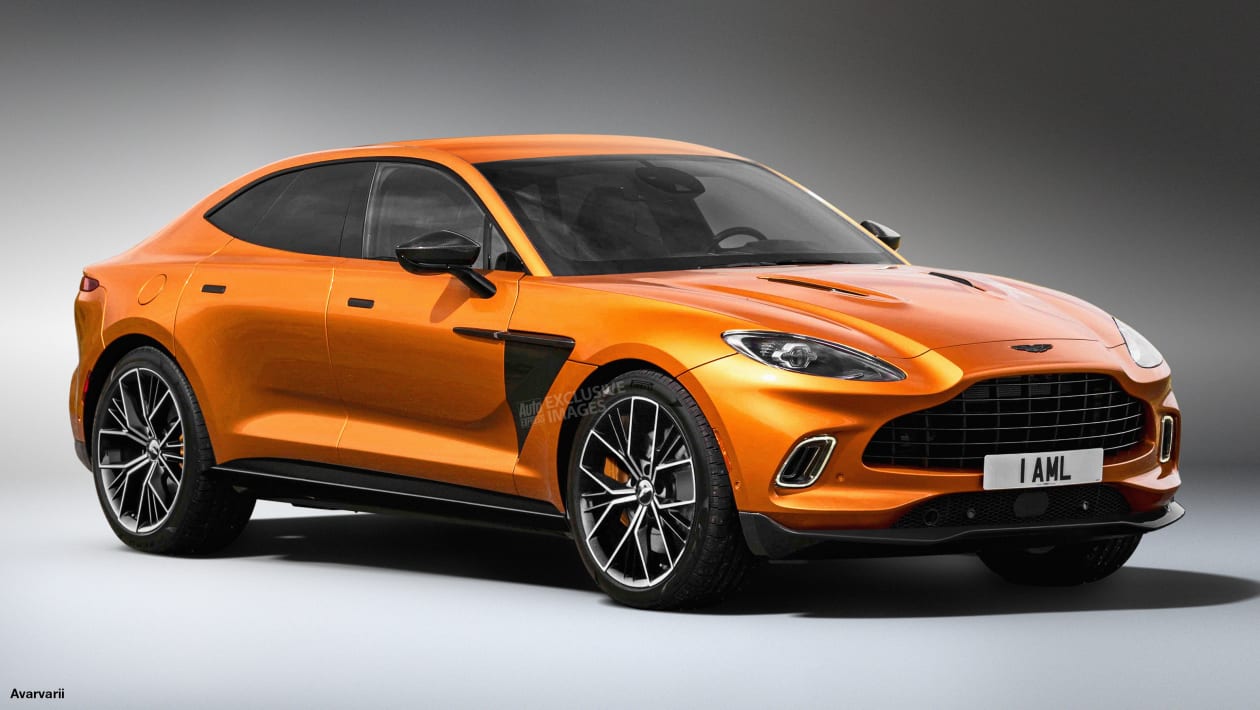 New Aston Martin CEO Tobias Moers has laid bare his turnaround project for the company, dubbed Project Horizon, and it includes a new DBX Coupe.
Aston only last week announced its first-quarter results, with trading "in line with expectations", just as Automotive Daily met with Moers for the first time since his appointment in August 2020.
Aston's new SUV is already a success, accounting for more than half of the firm's sales, with Moers describing it as "the best-handling car in its class, especially on a country road".
The range is expected to expand with two new models: a mild hybrid by the end of this year, and a high-performance version due early in 2022.
Automotive Daily also understands that a coupé variant, previewed by our exclusive image, is coming, with a plug-in hybrid and a longer-wheelbase variant also likely.
His plan also includes ditching an in-house-developed hybrid V6 in favour of Mercedes-AMG-sourced engines, plus radical facelifts for the Vantage, DB11 and DBS, electrification for the next generation of Aston Martins due from the middle of the decade, and an expansion of the DBX SUV range.
Moers confirmed that there would be no more lucrative continuation models like the DB5 Goldfinger, although specials like the V12 Speedster will continue, while he'll make more use of the new St Athan plant in Wales where the DBX is made.
Plans for mid-engined Valhalla and Vanquish supercars are still on the cards, but they will now feature Mercedes V8 power rather than the in-house Aston Martin V6 hybrid. That engine, according to Moers, was never much more than a concept.
All Mercedes tech that Aston uses in future, from the engines to the infotainment systems, will have bespoke tuning. "We're investing in our own UI [user interface]" Moers told us, referring to in-car technology.
Substantial facelifts of DBS and Vantage will follow the DB11, with Moers promising a step up in ride comfort, along with big improvements in luxury and quality. Those facelifts are also likely to feature mild and plug-in hybrid versions.
Moers stressed that Aston needed to up its game on luxury, from the cars to the buying and owning experience. He also hinted that there needed to be a design overhaul to make the cars more beautiful.
On the manufacturing side, all sports cars built at Gaydon will now go down one production line, while every Aston Martin model will be painted in the new state-of-the-art paint shop in St Athan, Wales. Moers argues that it's more efficient to have one paint shop running for 24 hours than two running part-time.
Aston Martin V12 power could well get a swansong in a version of the Vantage, while Moers revealed that the firm is spending less on Formula One as a team owner than it was as a sponsor of Red Bull. Moers added he would still like to see James Bond behind the wheel of an Aston Martin in future films.
Steve Fowler