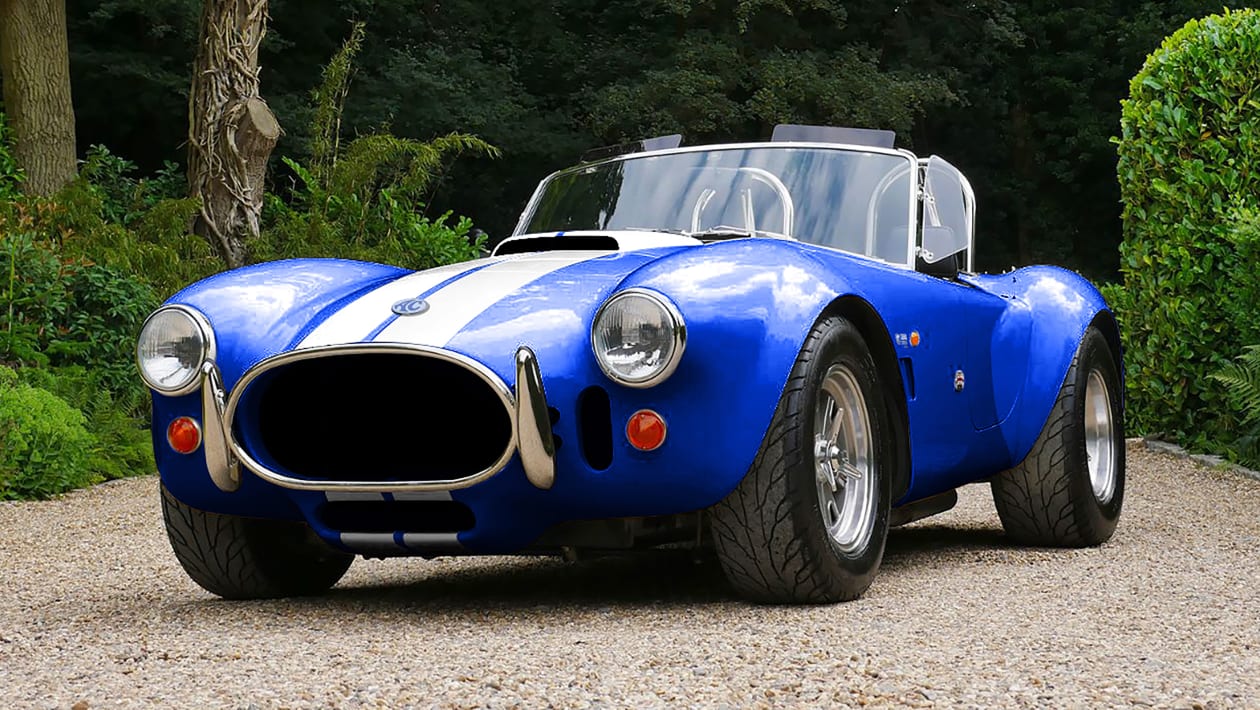 This is the new AC Cobra 4-electric – a wild battery-powered version of the brand's icon that trades supercharged V8 power for battery electric running. It's available to order now with prices starting from $275,000.
Based on the wider AC Cobra 378 Superblower's body, rather than the narrower Series 1 Cobra AC Cars also offers, the UK-based car-maker says it teamed up with EV experts, Falcon Electric, to develop a powertrain fitting for the fearsome 1960s sports car.
Two versions of the battery-powered roadster will be offered. One with a single 230kW motor that enables the electric Cobra to sprint from 0-100km/h in 4.9 seconds and cover up to 305 kilometres between top-ups and one with a substantially more powerful dual-motor setup that produces 460kW.
The latter costs $310,000 but sees the plug-in AC achieve a 0-100km/h dash in just 3.8 seconds – although the more powerful of the two electric Cobras can only drive up to 260 kilometres between recharges.
Commendably, despite using heavy batteries, engineers developing the small British sports car have kept weight down to 1240kg.Thanks to clever use of lightweight materials, AC Cars claims the new lithium-ion battery, motors, inverters and control units associated with the new electric powertrain weigh no more than the conventional V8 engine and transmission.
Preserving the standard car's weight distribution, the new battery is mounted under the bonnet behind the front axle. The single- or sandwiched dual motors are located where the transmission used to live. Power and torque is distributed via a mechanical differential from Quaife.
Despite being available to order now in, what's described as, an exclusive palette of colours specially created for the pure-electric AC, first deliveries of the Cobra Series 4-electric are scheduled to start around late 2021.
AC Cars has announced that it has also upgraded the current AC Cobra Superblower with a more powerful supercharged 6.2-litre V8 that produces 485kW and 880Nm – a significant upgrade on the 410kW and 550Nm of the previous engine. No performance claims have been revealed, but pricing remains unchanged, with the Cobra Superblower offered from $255,000.
John Mahoney