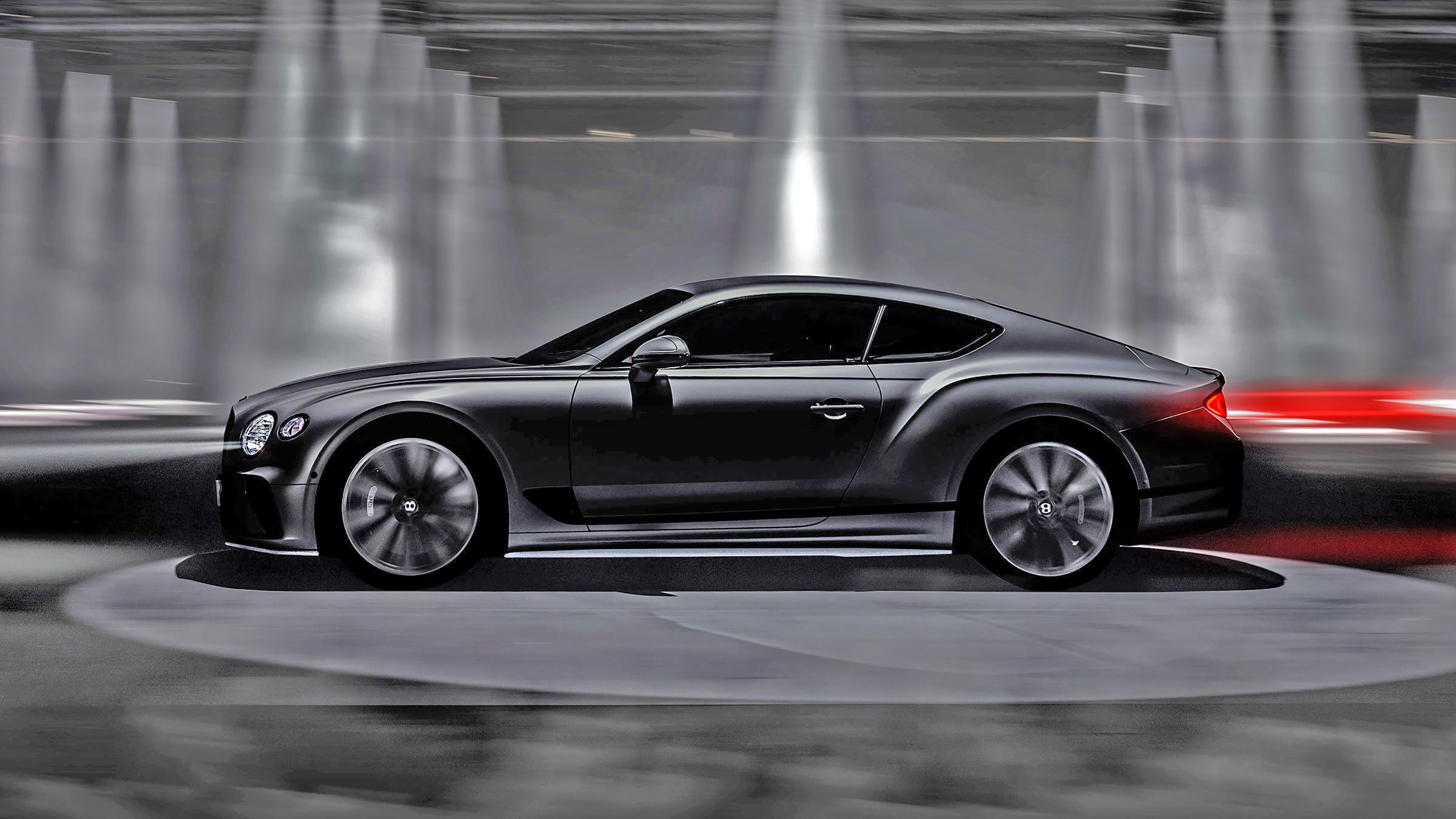 Bentley will release a new Continental GT Speed high-performance GT next Tuesday 23rd March, according to a teaser image issued by the luxury British brand.
Bentley claims that the forthcoming model will be "the most dynamic road car in its 101-year history" and that the new, third-generation Continental GT Speed "is the ultimate performance-focused interpretation of the world's benchmark luxury Grand Tourer."
The Crewe-based manufacturer has also outlined that the car will feature highly advanced chassis technology and styling cues specific to the Continental GT Speed, which hints at the fact that the car's underpinnings will be tweaked to contain a likely rise in power.
The Continental GT uses Bentley's 48-volt active anti-roll tech, called Bentley Dynamic Ride. This could be further tweaked – along with the mechanical chassis settings – to improve agility in keeping with the Speed tag.
Bentley's most recent Speed models traditionally use the firm's 6.0-litre twin-turbo W12 engine, so as the Continental GT range topper we'd expect the new car to have a similar set-up. A rise in power over the current GT's output of 467kW and 900Nm. Bentley's exclusive Bacalar convertible uses a 485kW version of this engine, so the brand has already proved there is headroom to up that unit's output.
However, a focus on luxury will still be at the heart of the GT Speed, with the company claiming it to be, "the most capable, performance-focused Bentley yet – with no compromise to comfort or luxury".
We can see from Bentley's teaser image that the new car's ride height is lower, while the Speed sports a deeper front bumper, side skirts and a chunkier rear bumper.
It'll be the fifth model to join the Continental GT line-up, following the standard W12 coupe and the V8-powered car, both of which are also offered in convertible form. In the past Bentley has offered convertible versions of previous generations of the Continental GT Speed, so we'd expect the same treatment for this new model line in time.
Given the W12 Continental GT's $400,900 price tag, and the step up in price from other 'regular' Bentley models to their Speed-badged equivalents, the new Continental GT Speed could cost in the region of $420,000 when it goes on sale later this year.
Sean Carson