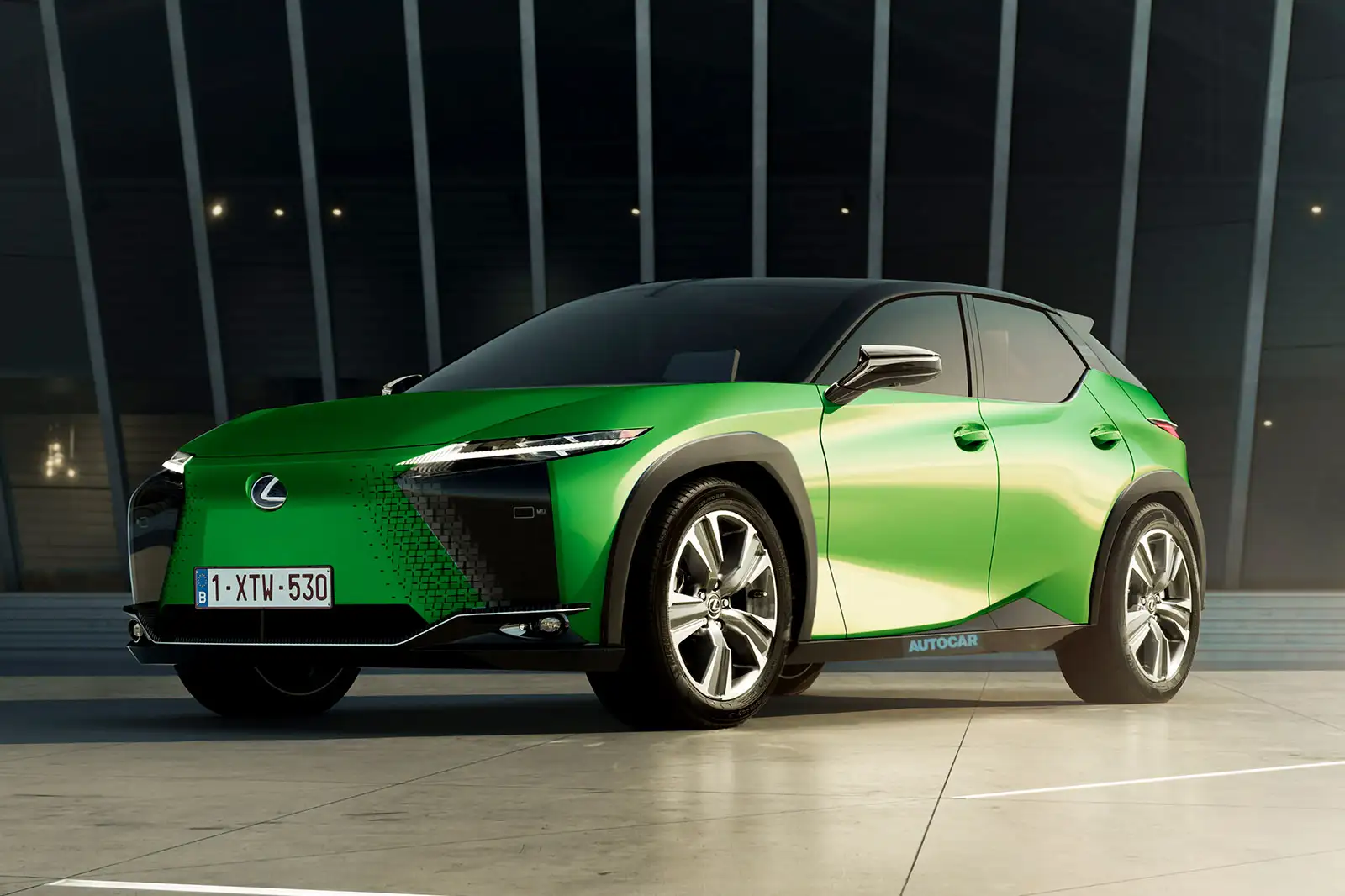 Lexus has vowed to offer a dynamic driving experience in its future models as part of a rapid and wide-reaching electrification programme – and it will kick off its new-era line-up in 2022 with its first dedicated electric car.
The Japanese luxury brand's new EV, previewed by the radical LF-Z Electrified concept, will be its second pure-electric model, following the UX 300e. It's also set to be the first Lexus to use the new e-TNGA architecture jointly developed by parent company Toyota and technical partner Subaru. As such, it will initiate a new era of design for Lexus models and usher in a raft of new technological solutions, which, the brand hopes, will help it to drastically expand its sales footprint.
Lexus will launch 10 new hybrid, plug-in hybrid and pure-electric models by 2025, by which point it anticipates electrified cars will account for more than half of its global sales. The new, second-generation iteration of the brand's best-selling NX crossover, on sale later this year, will play a core role in this strategy, with its new 225kW PHEV powertrain expected to match the sales figures of the already-popular full-hybrid variant.
The new stand-alone Lexus EV will be similar in size and positioning to the NX, but heavily differentiated in terms of styling and performance. While the existing combustion-fuelled SUV shares its platform and powertrains with the Toyota RAV4, the electric Lexus will be closely related to the production version of Toyota's new bZ4X concept.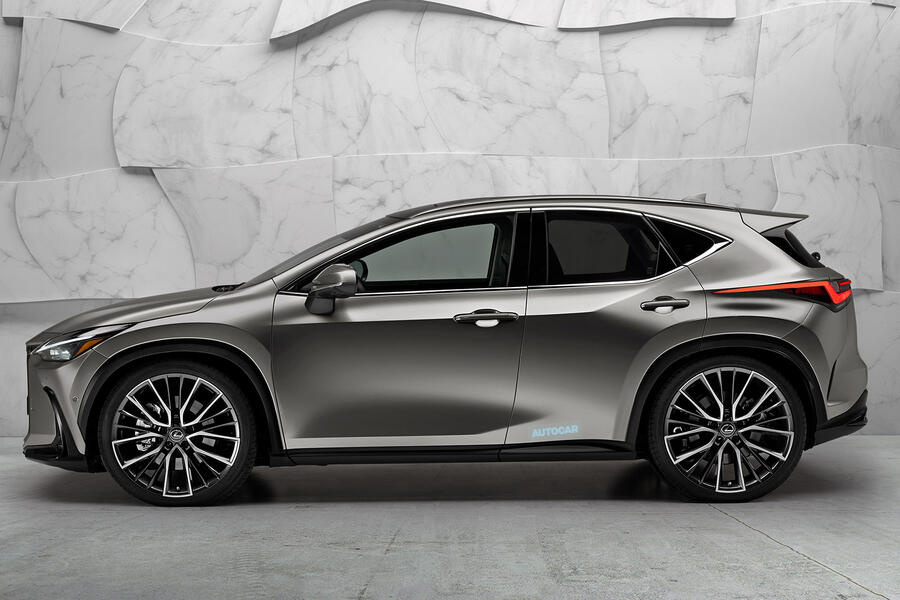 The e-TNGA architecture used for Toyota's bZ line-up has so far been confirmed for use in seven new Toyota-badged EVs by 2025, but Lexus has yet to state how many of its 10 electrified models will ditch combustion completely.
As previewed by the LF-Z concept, Lexus's first dedicated EV will sit lower to the ground than its existing SUVs – including the UX 300e – and adopt a more overtly performance-oriented stance. Design cues previewed by the concept – and expected to be rolled out to future Lexus EVs – include a decorative reimagination of the brand's trademark 'spindle' grille, slim, angular LED headlights, a wraparound rear light bar and a new logo spelling the brand's name across the bootlid.
The concept's sleek, aerodynamically optimised silhouette hints at Lexus's renewed emphasis on performance and dynamic agility, a philosophy reinforced by the brand's Europe value chain vice-president, Pascal Ruch. Speaking to Automotive Daily, Ruch said: "The Lexus driving signature is something we will continue to stress, because we believe electrification and driving pleasure are not in contradiction. In fact, it's the opposite: they can go hand in hand."
Ruch said Toyota CEO Akio Toyoda's passion for sporting models, as demonstrated by the increasing prominence of the Gazoo Racing performance brand, will also influence future Lexus models. He described Toyoda and Lexus president Koji Sato – who served as chief engineer on the brand's LC sports coupé – as "really big fans of driving pleasure and they will never let Lexus models become boring from a design or experience point of view".
As such, Lexus's electric SUV promises straight-line pace on a par with the quickest electric SUVs. The LF-Z concept packed a 400kW rear-mounted motor for a claimed 3.0sec 0-100km/h time, and while the production car is likely to scale back that output slightly, a Jaguar I-Pacerivalling 0-100km/h time in the low-4sec range is expected. The concept's 90kWh underfloor battery, giving a WLTP range of 600 kilometres and capable of charging at up to 150kW, is likely to be carried over, although a smaller unit could be used for entry-level versions.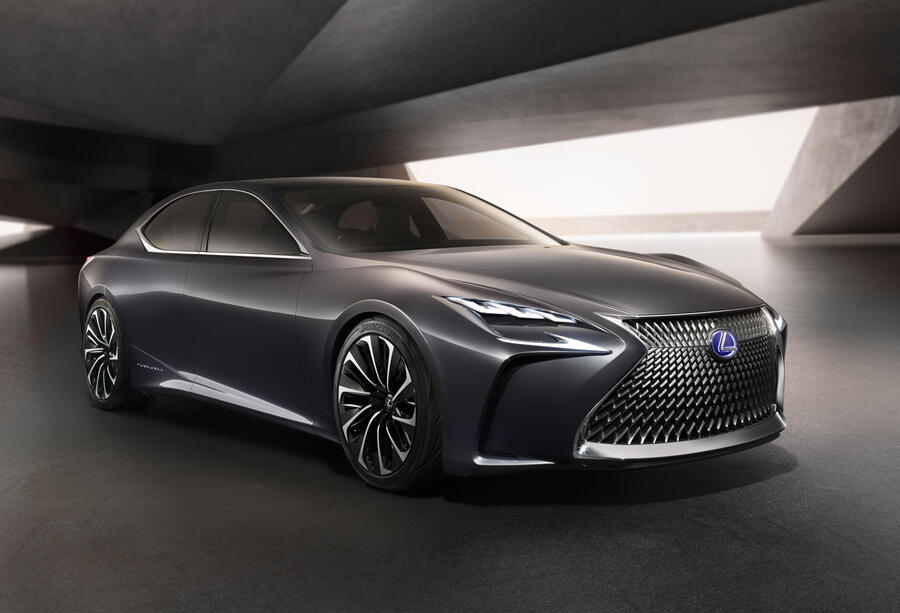 Like the LF-Z and bZ4X concepts, the new SUV is expected to be four-wheel drive as standard, using Lexus's new, fully variable Direct4 drivetrain system, which brings torque vectoring functionality with the aim of enhancing cornering performance. It will be linked to an innovative steer-by-wire electronic steering system, which removes the mechanical link between the steering wheel and drive wheels and is said to promote a more direct and engaging driving experience.
The dynamic focus will carry over to the interior, where Lexus EVs will adopt the brand's new 'Tazuna' approach to cockpit design. Pioneered by the new NX, this places a heavy focus on improving the driving experience. Expansive windows, a curved dashboard and sports-style seats are expected to be hallmarks of the EV family, while advanced driver and navigation aids will aim to provide a high degree of autonomous driving potential.
As part of the transformation of its image, Lexus will seek to radically diversify its line-up in pursuit of a larger foothold in the premium segment, particularly in Europe, where it aims to achieve a 3% market share with six-figure annual sales. Ruch told Autocar: "We are covering the key segments we want to cover, but of course we always look at what would make sense, or are there other opportunities to expand our line-up?".
He confirmed that Lexus is considering models in new segments and suggested that a replacement for the CT 200h hatchback, withdrawn from the UK last year after a decade on sale, is on the cards. A new-generation hatchback would provide Lexus with a rival to the big-selling Audi A3 and Mercedes-Benz A-Class, but Ruch said Lexus is "considering different options – nothing is decided", suggesting the CT could be positioned differently for its second generation.
Hydrogen fuel cell Lexus possible
Lexus parent company Toyota remains committed to developing hydrogen fuel cell technology as an alternative to battery electrification and recently launched the second generation of its Mirai FCEV saloon. The Mirai uses the same lengthened version of the GA platform as Lexus's LC coupé and LS sedan, suggesting the fuel cell powertrain could also make its way into one of the premium brand's models.
Pascal Ruch said: "Possibly, one day, you will see a Lexus fuel cell. It's not impossible." However, he refused to be drawn on which segment such a vehicle could occupy and emphasised that it "would have to be different" from the Mirai.
In 2016, Lexus showed the sleek, hydrogen-fuelled LF-FC saloon concept (above) as a preview of a production model that was originally planned for launch by 2020. More recently, Toyota has emphasised that hydrogen will play a key role in the group's electrification transition.
Subaru and Toyota plot siblings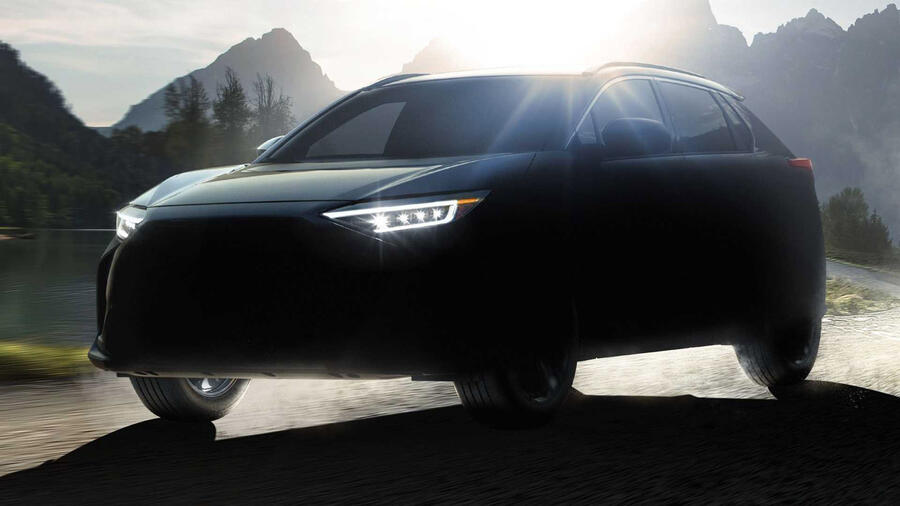 Subaru Solterra: Subaru collaborated with Toyota on the development of the e-TNGA architecture and will first use the underpinnings for its new Solterra SUV, due in 2022. Positioned as a C-segment SUV of a similar size to the ICE-fuelled Forester, it will mark a drastic styling evolution for the Japanese brand and is likely to offer front-, rear- and four-wheel-drive layouts.
Toyota bZ4X: Angular, RAV4-inspired styling cues and a spacious interior will mark out Toyota's electric SUV – previewed by a near-ready concept earlier this year – from its Subaru and Lexus siblings. It will set a new design tone for the firm and promises to offer a competitive range, thanks in part to its on-board solar charging system.
Felix Page