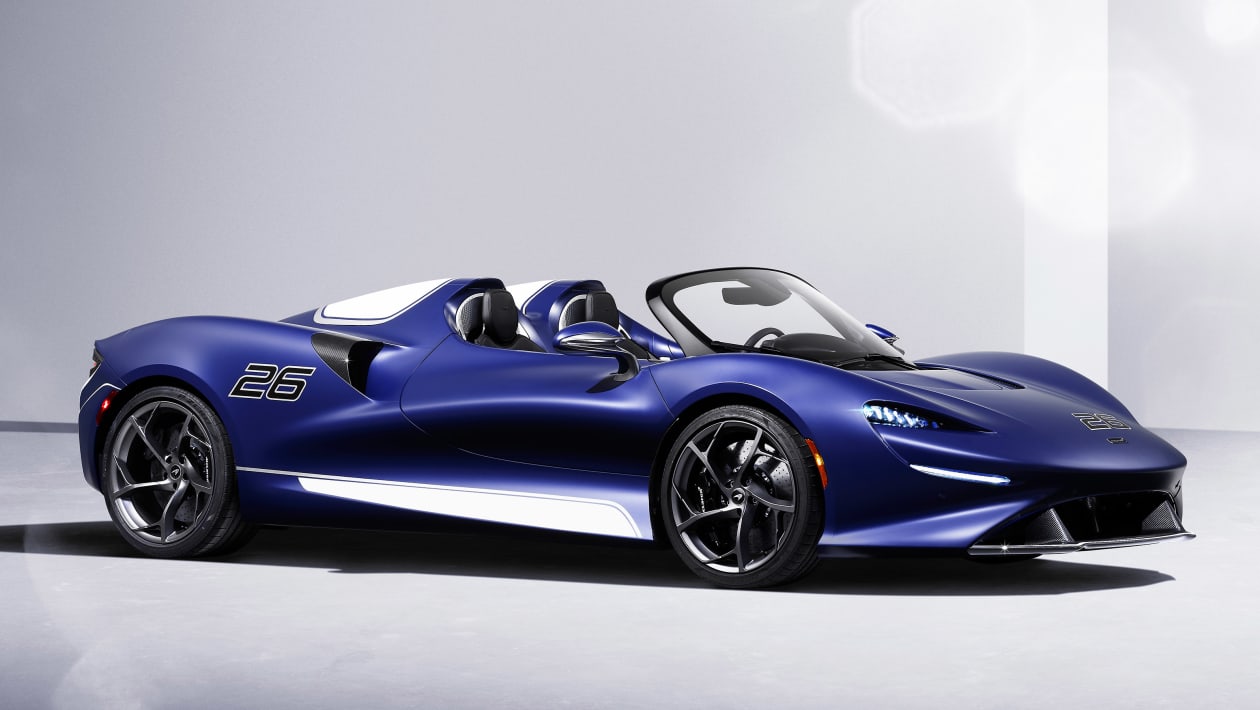 McLaren has revealed the fixed windscreen derivative of its open-top Elva supercar, which will be delivered to customers later this year as part of the model's ultra-exclusive 149-unit production run. Just 399 Elvas were originally commissioned, reduced to a run of 249, and then to a smaller total of 149 cars last September.
Prices have not been revealed, but the screenless Elva costs from $2.6 million before customers add any of the bespoke personalisation options offered by McLaren's Special Operations division.
While the windscreen variant has been designed to meet the road-legal requirements of some US states, it will be sold to anyone who would rather have the additional enclosure of fixed glass over the Active Air Management System (AAMS) developed for the windowless version.
On the screenless car, the AAMS system takes air in through the nose of the Elva and channels it out of the rear of the car's clamshell at high velocity and over the occupants, creating a layer of fast travelling air to protect them from buffeting at high speed. The windscreen Elva still has no fixed roof, or rear or side windows, while the windscreen adds a further 20kg to the car's weight, which is still below 1,300kg.
Power is provided by a twin-turbocharged 4.0-litre V8 sending 600kW and 800Nm to the rear wheels through a seven-speed dual-clutch automatic gearbox with paddle shifters mounted on the steering wheel.
In terms of performance, McLaren has confirmed a 0-100km/h sprint time of 2.8 seconds and a 0-200km/h time of 6.8 seconds. No further specifications have been revealed, but the additional weight and drag of the screen means that the 0-200km/h time is 0.1 seconds slower than the screenless variant.
James Brodie