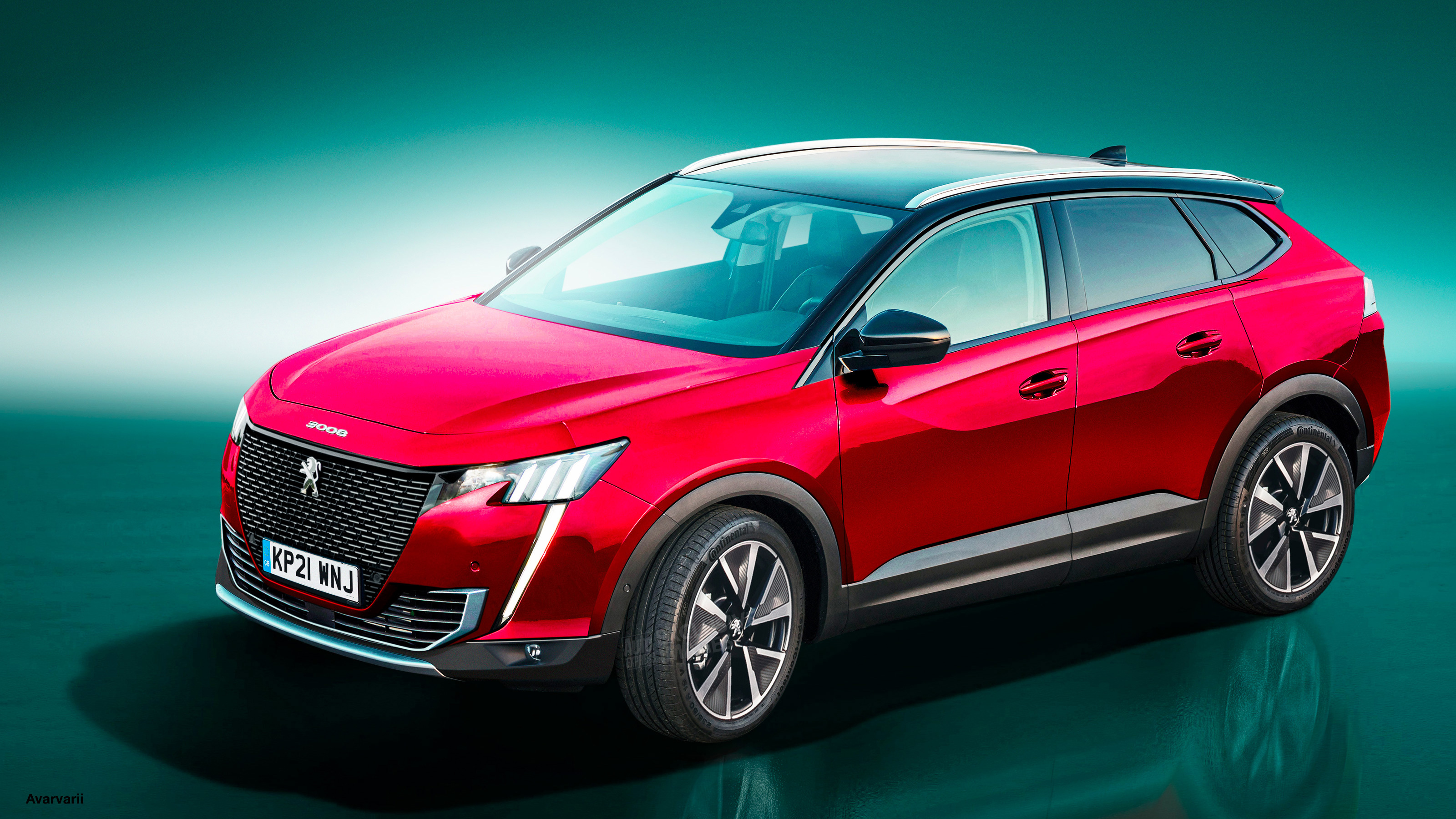 Peugeot's next-generation 3008 looks set to receive a radical redesign in two years' time, evolving into a style-focussed coupe-SUV
Peugeot is planning a major overhaul for the next-generation 3008. When it arrives in 2022, the French brand's mid-sized crossover could shift away from its practical beginnings and morph into a style-focussed coupe-SUV, Automotive Daily's exclusive partner Auto Express can exclusively reveal.
Peugeot's chief designer, Gilles Vidal, believes that what the company has learned about the buying habits of its current customers has provided enough of a business case to push the 3008 towards the more sporting end of the market, while offering an improved version of the 5008 for those in need of greater practicality.
Vidal said: "What we want to deliver to the market in the future is concepts that go all the way to what they stand for. If we talk about the 3008, it is not bought by families. It's a couple who didn't have kids yet or a couple who don't have their kids anymore – either end of the spectrum, basically."
Our exclusive images show how the 3008 could evolve into a sleeker coupé shape for its next generation. The 3008 is all but certain to remain a five-door, although Vidal's team of designers are likely to play with the roofline and sacrifice a little rear cabin space to give the car a chunkier, more aggressive stance.
The styling choices aren't too far removed from those used by Land Rover with the Range Rover Evoque – which is another car that's frequently bought by families with no children. If implemented, Peugeot's decisions would move the 3008 firmly out of the family SUV market, which is occupied by the likes of the Nissan Qashqai and Ford Kuga.
Next-generation Peugeot 3008: platform and powertrains
The third-generation Peugeot 3008 should be one of the PSA models based on the firm's updated EMP2 underpinnings. Called EMP2 V4, the architecture will continue to support combustion engines, but will also be compatible with pure-electric and 48-volt mild-hybrid technology, which will be developed in tandem with the Belgian company Punch Powertrain.
Crucially, the new EMP2 V4 platform will allow Peugeot to retain the flexibility of a plug-in hybrid powertrain in the 3008 range – something that its sister brand Citroen can't with the newly revealed C4, as it's based on the smaller, more EV-focussed CMP platform.
The new C4 has shown us that PSA's familiar range of 1.2-litre three-cylinder PureTech petrol engines will make it into the next decade – and we expect at least some of them will find their way into the new 3008's chassis. The former SUV is currently available in either 74kW, 95kW or 114kW outputs.
PSA's existing turbocharged 1.5-litre diesel engine has also been carried forward onto the new C4, albeit with a slightly less potent 75kW tune – and it's reasonable to suggest it will also appear on the new 3008 in some form.
We're still unsure about the plug-in hybrid – the current model recently received a 220kW 1.6-litre unit with 13.2kWh battery pack and a maximum claimed electric range of 65 kilometres, but this could easily be updated for the next-generation model.
However, the EV model is all but certain to feature a version of PSA's existing 100kW electric motor and 50kWh battery pack, which is currently found in everything from the Peugeot e-208 to the Vauxhall Vivaro-e panel van.
John Mcllroy