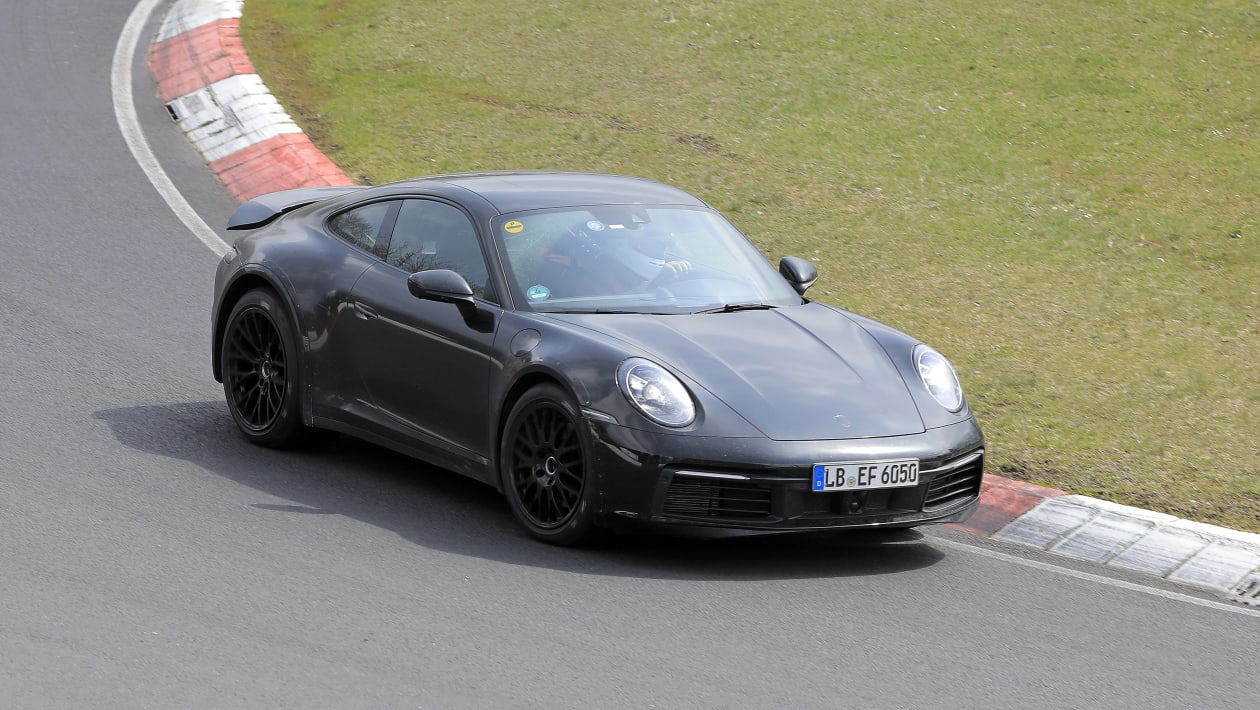 Our spy photographers have caught a glimpse of what appears to be a new off-road focused Porsche 911 'Safari' testing at the Nurburgring. As the raised ride height and wider wheel arches that make space for chunkier tyres highlight, this test car looks like a higher-riding version of the iconic sports car that could be badged 911 Safari.
The German brand has toyed with the idea of recreating its iconic 1978 Porsche 911 SC 'Safari' rally car before, with a 2012 concept based on the 991-generation of Porsche's rear-engined sports car. This time around it looks like we could see a production version, based on the current 992-generation 911.
There are no air ducts incorporated into the rear haunches, suggesting this test car could be based on either the two-wheel drive Carrera 2S or a four-wheel drive Carrera 4S powertrain, which means an output of either 283kW or 331kW.
In order to maximise off-road capability, the four-wheel drive set-up of the 4S is the more likely option. The front splitter also sweeps up in the middle to allow for better ground clearance.
While we have no performance numbers, the standard Carrera 4S with Porsche's eight-speed PDK dual-clutch gearbox sprints from 0-100km/h in just 3.4 seconds when optioned with the Sport Chrono Pack – although we'd expect a slightly slower time for a 911 Safari, but not by much.
Given the positive response Porsche specialist Singer received when unveiling its ACS – a modern-day tribute to the 911 SC and 959 competitors Porsche entered into the Paris-Dakar Rally – a modernised Safari 911 could present an attractive business case for Porsche.
It is possible that this is just a Porsche test mule assessing different components for future 911 variants, but if it is a full-fat 911 Safari designed for off-roading, plenty of rally fans will be eagerly awaiting further details from Stuttgart.
Alastair Crooks