Rolls-Royce is preparing a high-profile entry into the electric vehicle ranks with a new luxury car that Automotive Daily understands could form an entirely new model line.
Set to be detailed in official plans before the end of this year, although not expected to be unveiled fully at that point, the bespoke EV could adopt styling inspiration from the future-previewing 103EX concept of 2016.
Automotive Daily's exclusive partner Autocar has learned of the existence of a battery-powered Phantom prototype at the Munich research-and-development hub of Rolls-Royce's parent firm, BMW. While the British brand has considered putting an electric version of an existing model into production as its first EV, it is now understood to favour an entirely new car, with the prototype being used as a powertrain test bed.
Late last year, BMW filed a trademark with the German patent office for the name Silent Shadow – a play on the name Silver Shadow, used from 1965 to 1980 on the best-selling Rolls-Royce to date.
While it is not yet fully clear what form the Silent Shadow will take, the EV is set to draw heavily on the driveline and battery technology from BMW's recently unveiled iX – an advanced electric large SUV that is set to go on sale in the latter half of this year.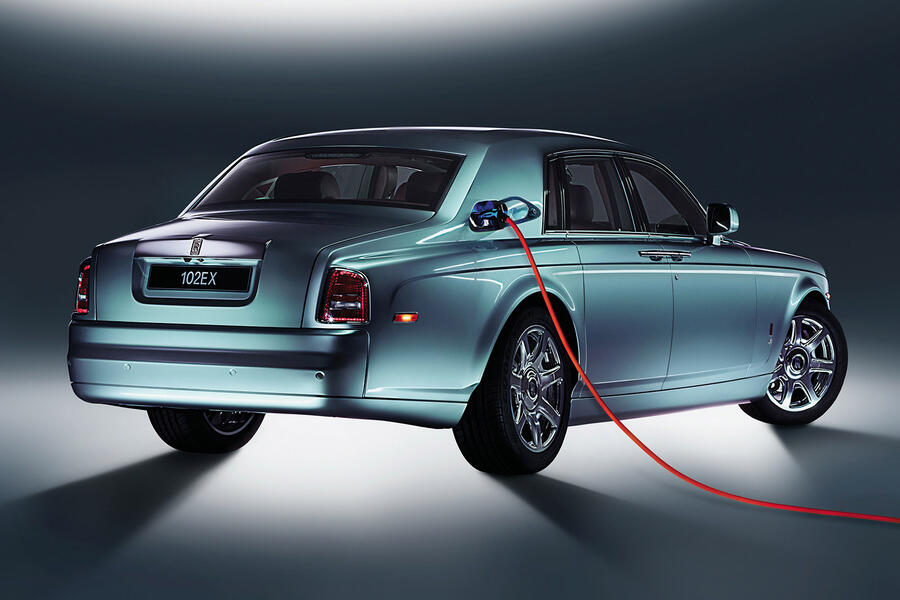 The decision to push ahead with an EV was made after Rolls-Royce CEO Torsten Müller-Ötvös confirmed the company would skip over petrol-electric plug-in hybrid powertrains and concentrate its development budget on fully electric models.
It also comes nearly a decade after the unveiling of the rear-wheel-drive 102EX, a one-off electric version of the previous, seventh-generation Phantom that was constructed to gauge customer reaction to an electric Rolls-Royce at the 2011 Geneva motor show.
"We need to make smart decisions on where we invest our money. It may be okay for bigger companies to go into hybrids and all sorts of different technologies. We needed to make a certain decision," said Müller-Ötvös of the move that will result in Rolls-Royce offering an alternative to its traditional V12 petrol engine for the first time since 2003.
The Silent Shadow will spearhead renewed efforts to expose the Rolls-Royce brand to tech-savvy, high-income customers in key markets such as China and the US.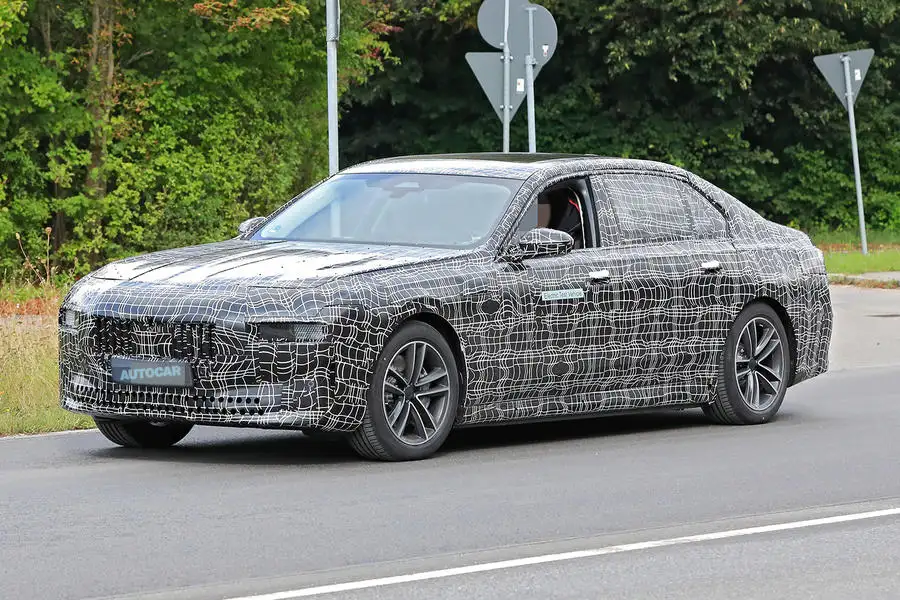 The development of the Silent Shadow has been twinned with that of the BMW i7 – a new electric luxury saloon set to rival the upcoming Mercedes-Benz EQS and based on the seventh-generation 7 Series, which is due for launch in 2022.
Although the two cars feature different platforms (the i7 uses a development of BMW's CLAR architecture, while the Silent Shadow should be based around Rolls-Royce's new dedicated aluminium spaceframe structure), many of their components will be shared in a bid to maximise production efficiency and economies of scale.
Both models are set to feature BMW-produced electric motors and axles as well as battery packs that use cells supplied by Samsung SDI, according to engineers involved in their development.
Depending on supply capabilities, the new Rolls-Royce and BMW could also draw on battery cell technology from Chinese specialist CATL.
Specifics of the driveline remain under wraps, although Rolls-Royce is claimed to have developed both rear- and four-wheel-drive layouts together with a battery pack that is claimed to have a capacity of well over 100kWh for a range of at least 500km. That's despite a kerb weight that could approach or even exceed three tonnes.
The Silent Shadow is likely to be assembled alongside the existing twin-turbocharged V12-powered Phantom and Ghost saloons and Cullinan SUV at Rolls-Royce's Goodwood manufacturing facility.
News of the new electric model comes as Rolls-Royce faces a longer-term future without its traditional V12, due to ever-tightening emissions regulations.
The addition of a bespoke EV to the Rolls-Royce line-up is the vanguard of an electrification programme that's tipped to result in the Cullinan also offering fully electric propulsion by the middle of the decade.
With rivals such as Bentley and Mercedes-Maybach hinting at electric SUVs of their own and new competition in the form of Chinese brand Hongqi introducing its new E-HS9 to select global markets, Rolls-Royce is claimed to have firmed up plans to electrify the Cullinan.
Sources at BMW suggest the electric Cullinan could adopt a layout similar to the iX, with a twin-motor layout providing four-wheel drive. It is also likely to adopt a battery similar in capacity, although developments in technology between now and its launch could allow even greater range capabilities.
Lawrence Allan