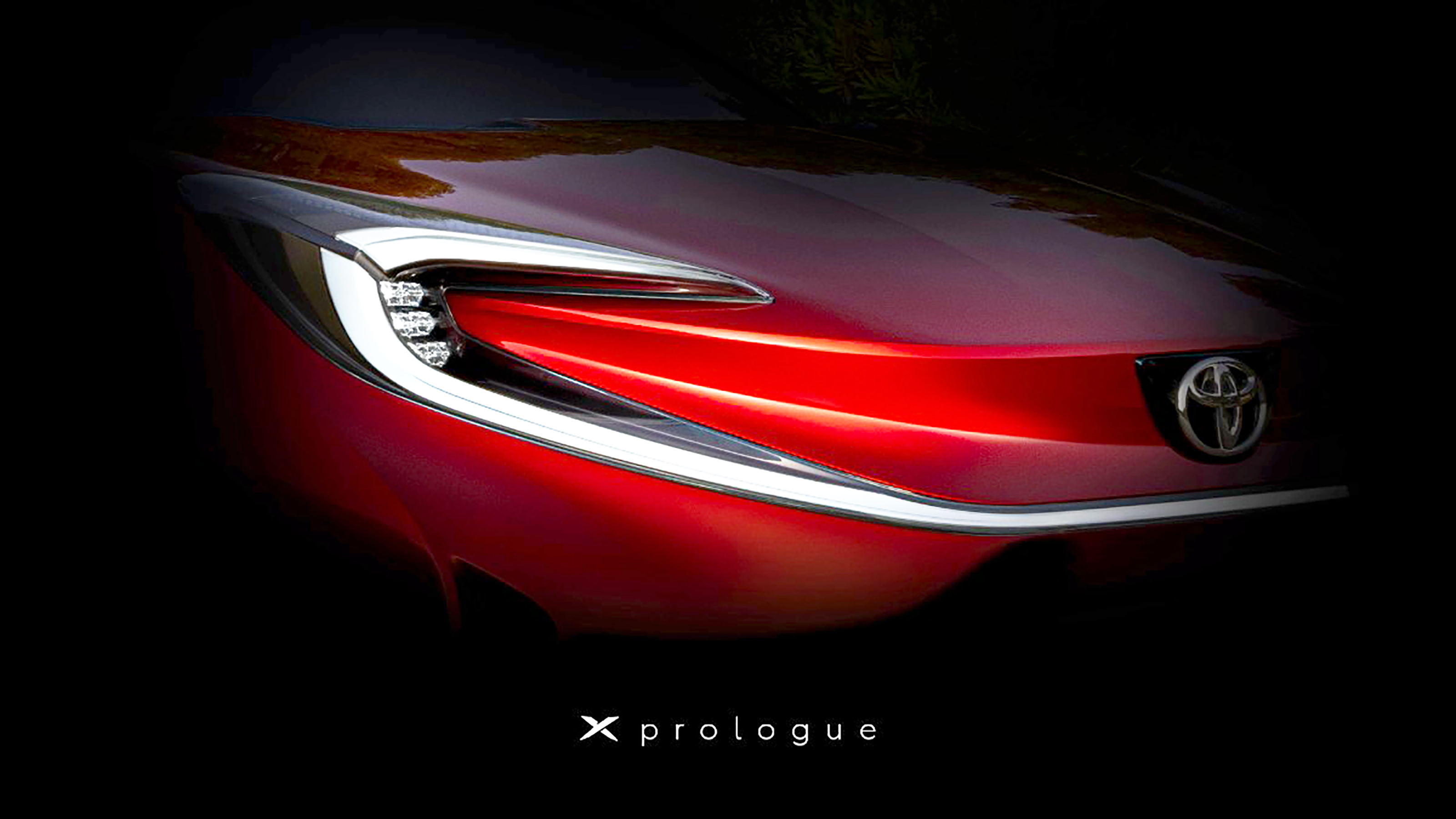 Toyota will reveal a new concept car on 17 March called X Prologue; a new compact electric SUV concept previewing a whole family of fully electric Toyotas.
The new car will highlight how Toyota's range of EVs could look like as the X Prologue is more than likely intended as a design language study for an entire line-up, and will be smaller in size than the RAV4 sized electric SUV Toyota is expected to launch first.
Back in December 2020, the firm said that it would preview a new battery-electric SUV "in the coming months."
The line-up could be badged 'BZ' – standing for 'Beyond Zero – and Toyota has applied for trademarks for badges ranging from BZ1 to BZ5.
Nothing has been revealed about the new concept other than its name (the 'X' element suggesting an SUV bodystyle), and a hint from Toyota that it is a small vehicle. But an accompanying teaser image all but confirms it will be fully electric.
The teaser image of the car's front end gives a sense of the compact scale of the X Prologue highlighted by its short bonnet, while the absence of a front grille is more than a giveaway as to the source of propulsion.
The design incorporates a new lighting signature that loops all the way from one headlight to the other, running across the new blank area where the grille would otherwise be.
Toyota has previously said it aims to sell one million EVs globally from 2030 with a family of 10 battery electric vehicles to be made available in the early 2030s.
The new e-TNGA platform – a purpose made electric car platform being developed in conjunction with Subaru – will be instrumental in the company's rollout of EVs. Hybrid and fuel cell vehicles will still account for most of Toyota's electrified output though.
Toyota says that the platform is flexible and can be used "for a range of product types," with free variation in vehicle length, width, wheelbase and height. e-TNGA can also use front, rear or four-wheel-drive electric motor systems, with batteries of varying sizes too.
James Brodie