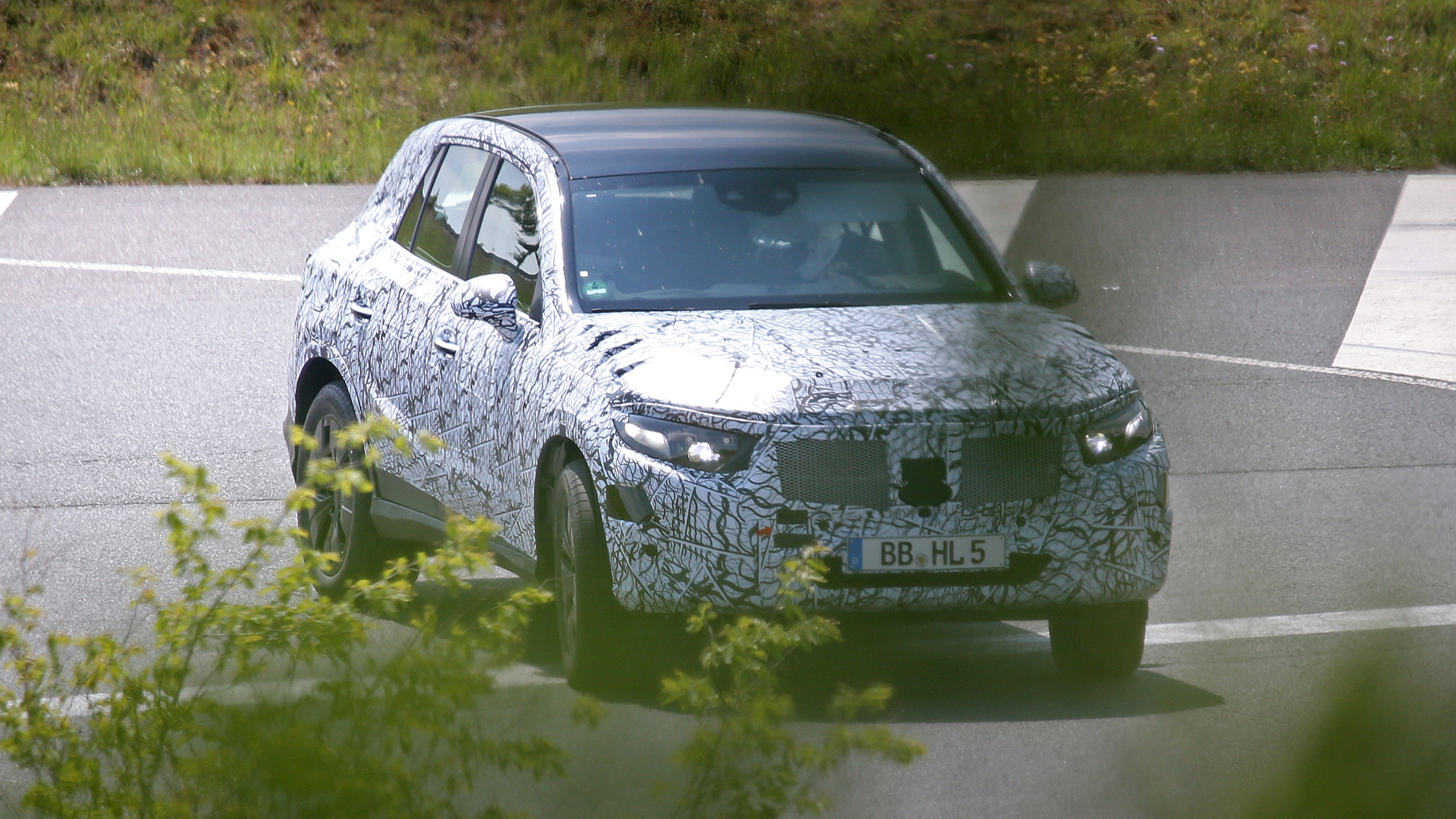 The all-new Mercedes GLC will make its debut in two years time, featuring the same technology destined for the new C-Class
Our spy photographers have spotted the second-generation Mercedes-Benz GLC for the first time, undergoing testing in Germany. The all-new model, still several years away from showrooms, will grow in size and gain an all-new look.
Like the upcoming replacement for the Mercedes-Benz C-Class, the new GLC will be based on an revised version of Mercedes' MRA underpinnings. The updated platform will be upgraded to support a shift towards a completely electrified powertrain line-up.
The range will consist of four- and six-cylinder petrol and diesel engines, each supported by a belt-driven starter generator and a tiny battery pack. The system will provide an extra 10kW and allow the SUV's combustion engine to deactivate on the motorway for fuel-free coasting. A more efficient plug-in hybrid version of the GLC is also expected to appear.
Based on the spy shots, styling revisions look to be evolutionary rather than revolutionary, with this new GLC retaining the same chunky two-box design as the outgoing model. However, due to the platform revisions, the SUV will be longer than the current car, with a larger nose and tail as indicated by this mule's thicker C-pillar and wider rear-quarter window.
Interior revisions should be far more involved, with the GLC expected to receive a completely redesigned dashboard layout. Mercedes' latest infotainment system will dominate the cabin, stretching from the bottom of the centre console and combining a central display with a new digital instrument binnacle.
Luke Wilkinson