The Nissan Patrol Warrior project could get more than just a better off-road package.
Nissan Australia has confirmed what we've all been speculating for the past two years – Nissan is working with its local engineering partner Premcar to introduce a Patrol Warrior.
Following in the footsteps of the Nissan Pro-4X Warrior and the upcoming Navara SL Warrior, the Patrol will be the flagship model in the line-up to wear a Warrior badge. But what Warrior means might just be interpreted a bit differently than we've seen with the Navara.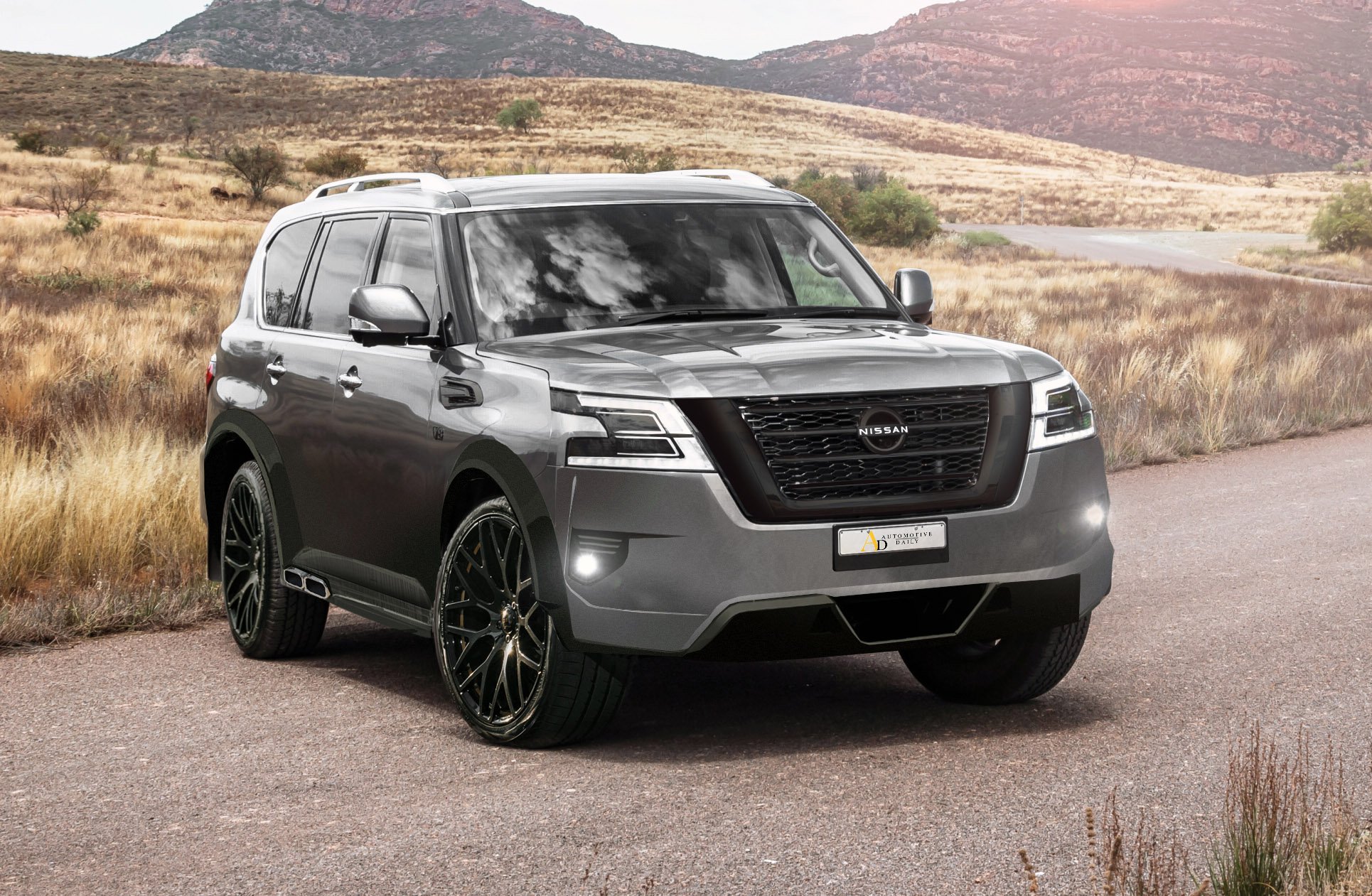 The sketch shown by Nissan (drawn up by the gurus at Premcar, who will engineer and validate all of the new components for the Patrol Warrior) isn't what has been widely speculated. There's no hoopless front bar with big LED lights up front, and the alloy wheels don't appear to be 17 to 18-inch diametre items with large A/T tyres like that found on the Navara Warrior. In fact, there's a side outlet for the exhaust, blackened trim parts, and a newly designed front bar which is much more of a performance look than anything offroad-oriented.
Nissan already provided us with the sketch from Premcar, and we've rendered what that might translate to on a production model (above).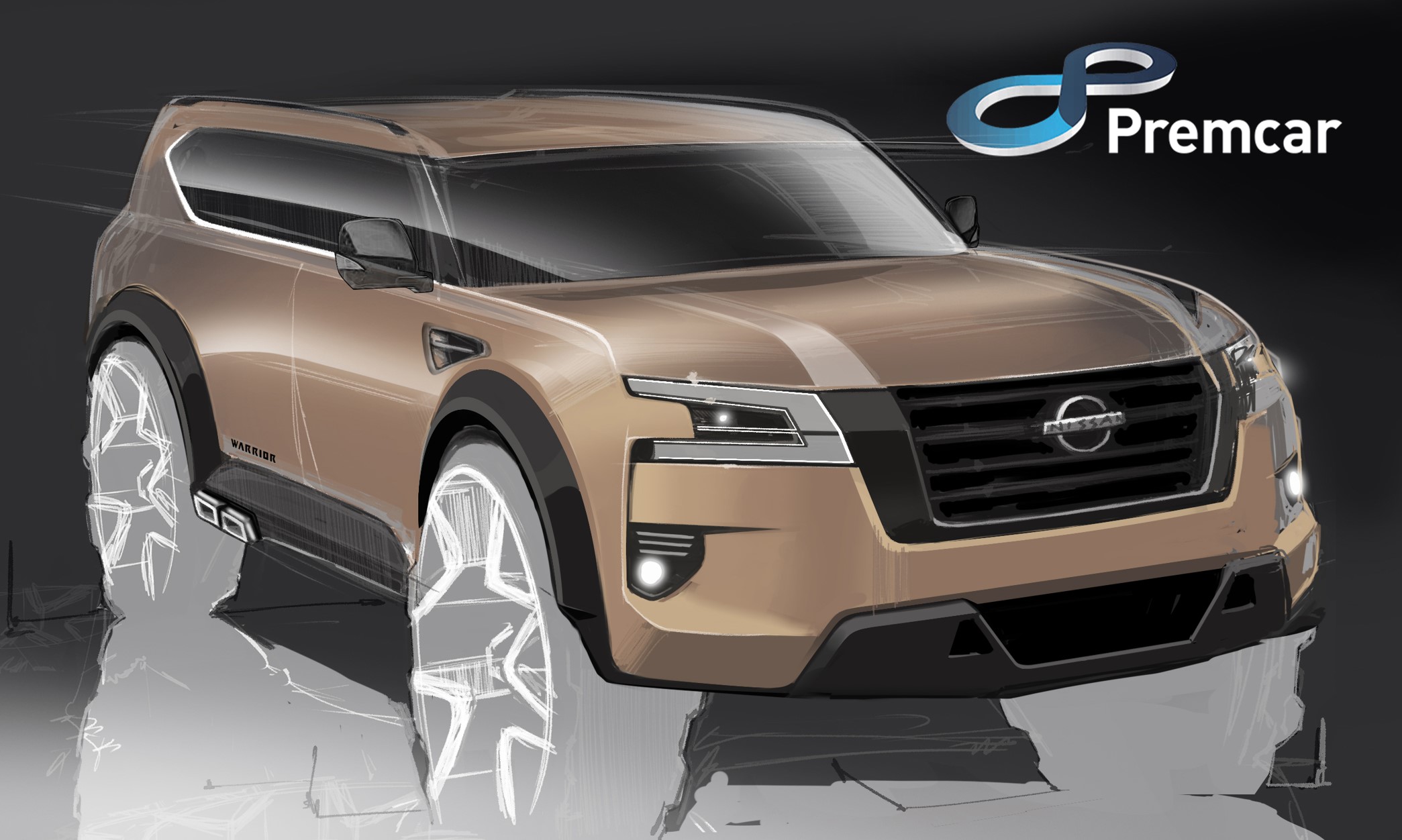 It's not to say the Patrol Warrior won't be good off-road, or that it won't be tailored to be better than the Patrol Ti and Ti-L off the beaten path, but it certainly seems that the upcoming model will bring a bit more balance between on and off-road manners. And that's exactly what we were told in 2020.
Prior to current Nissan Australia Managing Director Adam Paterson taking the reins late last year, then MD Stephen Lester who was around to initiate the Patrol Warrior project said to us that Warrior has "two different interpretations."
"What's really interesting as we evolve this though is the interplay between off-road and on-road and whether some of that Warrior we want to be also more of an on-road look, and there could be a situation where you have two different interpretations of this Warrior mentality, if you will, depending on the vehicle."
"In our view it doesn't only have to mean off-roading as the ethos of the concept."
Nissan has since been a little quieter on what the project will deliver on account of it being delayed. But when the Nissan Patrol Warrior does finally come to fruition, we expect that it will bring something very unique. As far as performance upgrades, Premcar's Bernie Quinn has also told us that it "would be my hope" to add performance to a Warrior project, but it does add another layer of complexity. And the Patrol is not short of grunt as it is, although a set of side exhausts might do the trick in opening up that V8 grumble.
Alex Rae