Nissan's SUV trio to go on sale from 2025 as part of transition from firm's popular e-Power hybrid powertrain.
Nissan is preparing for a full-scale mass-market EV push, with electrified versions of the Nissan Qashqai, Nissan Juke and Nissan X-Trail being primed for sale from 2025.
The move would build on the popularity of the firm's e-Power hybrid powertrain, Nissan Europe boss Guillaume Cartier has said, and aid its push to ensure that EVs comprise more than half of its total global sales by 2030.
The hybrid system helped the Sunderland-built Qashqai grow its European sales to 105,956 last year, according to figures from trade body Jato.
"The point is we go in a transition manner, in a smart manner, with e-Power then to BEV," said Cartier. "We're just launching e-Power [now]."
"We need to take the benefit of it on Qashqai. We have evolved, so this is something that it's natural to look at, which would be the future."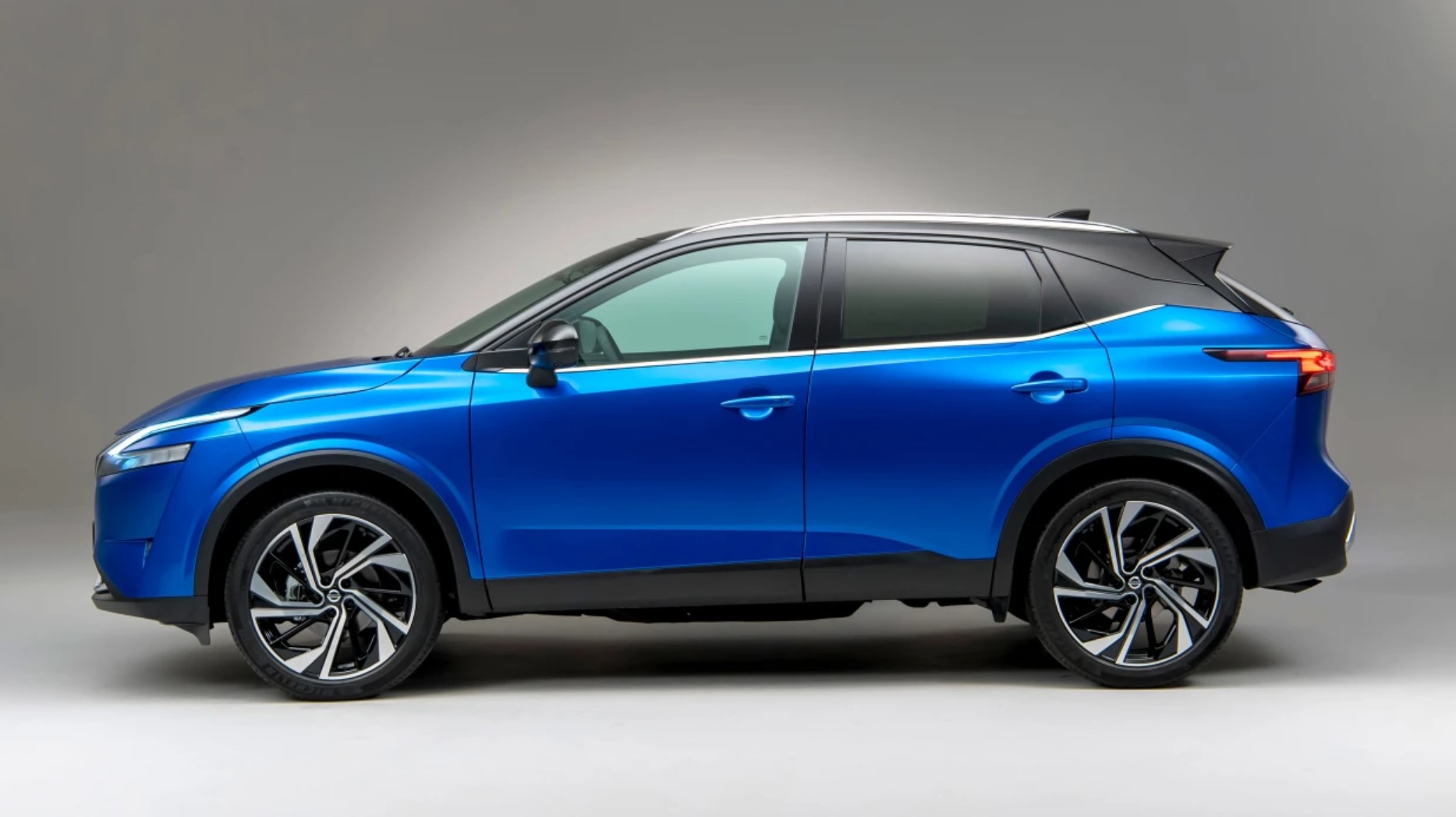 The Japanese brand is also pinning its hopes on an electric alternative to revive X-Trail sales, which in Europe last year sold just 2380 units, below the electric Nissan Ayira which achieved 3182 in its debut year.
However, production is at an early stage, Cartier admitted: "At the moment we are looking at those cars, for sure."
All three cars are expected to sit on the EV-dedicated variant of parent group Renault-Nissan-Mitsubishi's Common Module Family (CMF) platform that can accommodate a range of body shapes, wheelbase lengths and battery sizes. First used on last year's Ariya, CMF-EV now also underpins the Renault Mégane E-Tech Electric.
Currently, the similarly sized Qashqai and X-Trail use the CMF-CD platform, while the Juke sits on the smaller CMF-B structure, which is also used by the Renault Clio.
Any electric variants are expected as replacements for the current-generation models and scheduled to arrive between 2025 and 2027. A Juke EV is due first, but Cartier hinted that all three will be sold alongside an e-Power variant.
By that time, battery technology will have moved on from that which is currently available. David Moss, Nissan's senior vice president for R&D in Europe, confirmed in December that a new generation lithiumion battery would arrive "within a couple of years" with "better energy density and efficiency and a lower cost".
It is expected that these cars will feature batteries that extend their ranges well beyond the 500km offered by the 90kWh pack in the Nissan Ariya, while also cutting charging times.
The trio will arrive too early to use any form of Nissan's solid-state battery technology, which is expected to launch in 2028, according to Moss.
The new cells will provide significant boosts to range and charging rates, with the latter hitting 400kW.