Nissan shows off four new electric concept cars and lays out its Ambition 2030 plan to bring more electric cars to market.
Nissan has announced plans to invest billions of dollars into ensuring half of its global sales be electrified by 2030.
Nissan's 'Ambition 2030' plan is a familiar goal with many automakers announcing electrified sales objectives for the future, amid increasing regulatory pressure and carbon emissions targets.
Helping Nissan achieve the large goal it has set itself will be the release of 23 new models, 15 of which will be electric. This, Nissan says, will help it move from around 10 per cent electrified sales now to over 50 per cent by 2030.
Furthermore, Nissan wants its products to be carbon neutral by 2050, ensuring that across the lifecycle of its products either emissions are reduced, offset or removed.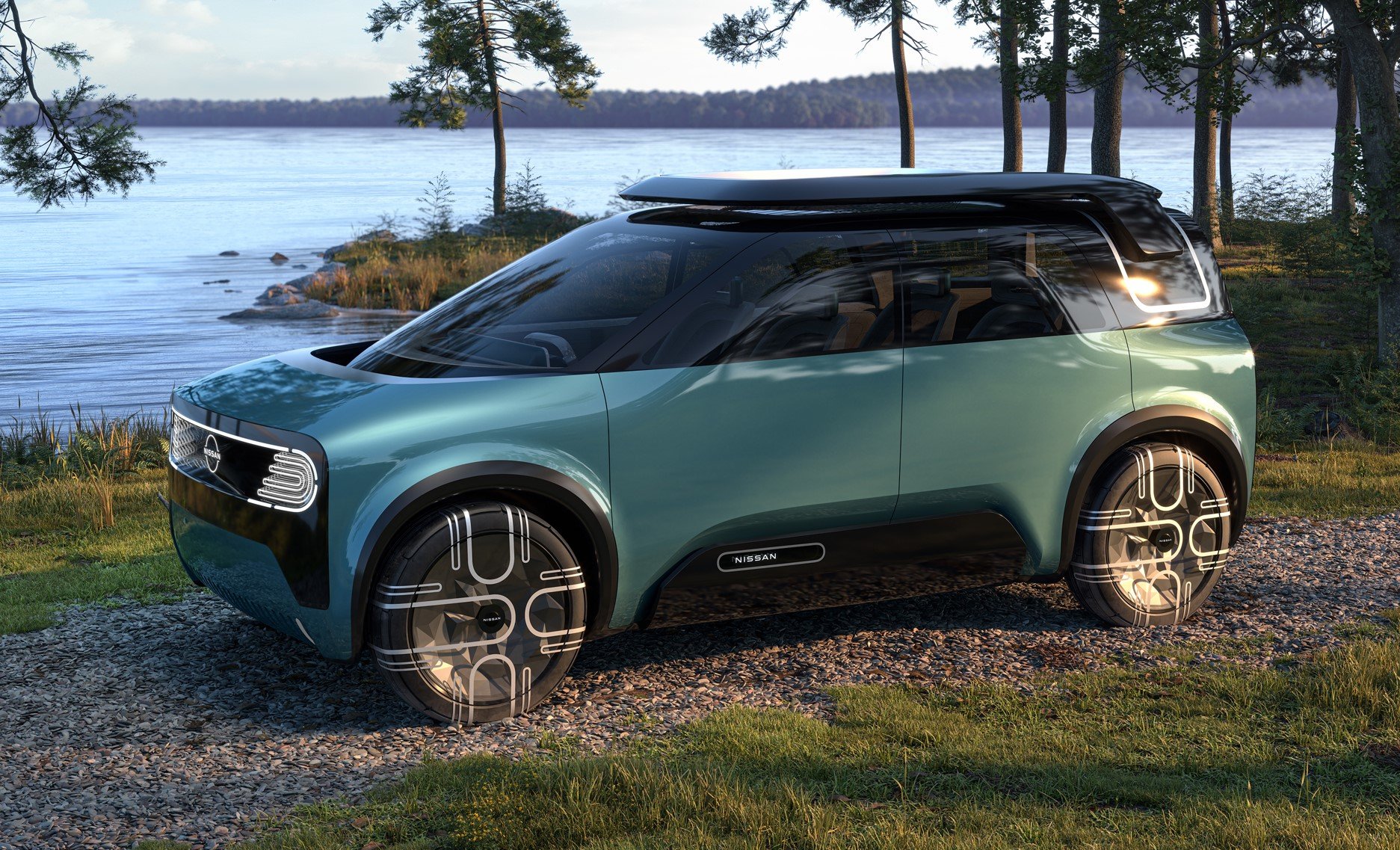 A significant milestone along the way to 2030 will be that Nissan wants to introduce solid-state batteries by 2028, with the plan to open a prototype factory in just two years (2024). If it can successfully roll out solid-state batteries, Nissan believes the cost per kilowatt will be as low as USD$65 (AUD$91) and the batteries will have double the energy density of current technology with reduced charging time.
The heavy lifting for achieving Ambition 2030 will be helped by a two trillion Yen investment, which is almost $25 billion in local currency, over the next five years.
The head of Nissan's updated EV path is the Chill-Out Concept (below), which is one of four different lifestyle EVs shown but not confirmed yet for production. However, Nissan says the Chill-Out is a close idea of what to expect to come.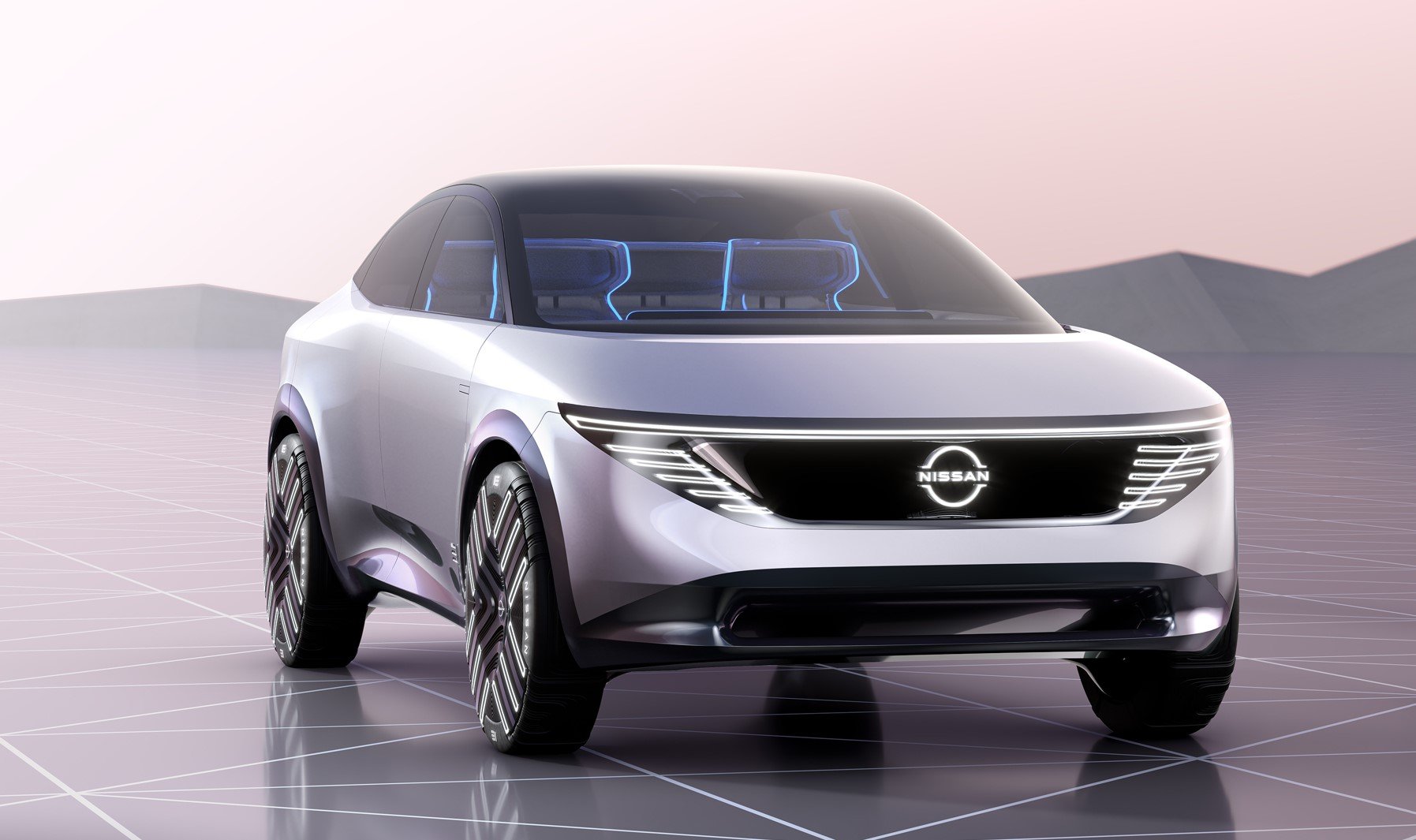 It rides on the CMF-EV platform with dual electric motors and a raised stance like a crossover. The styling is an evolution of Nissan's latest products.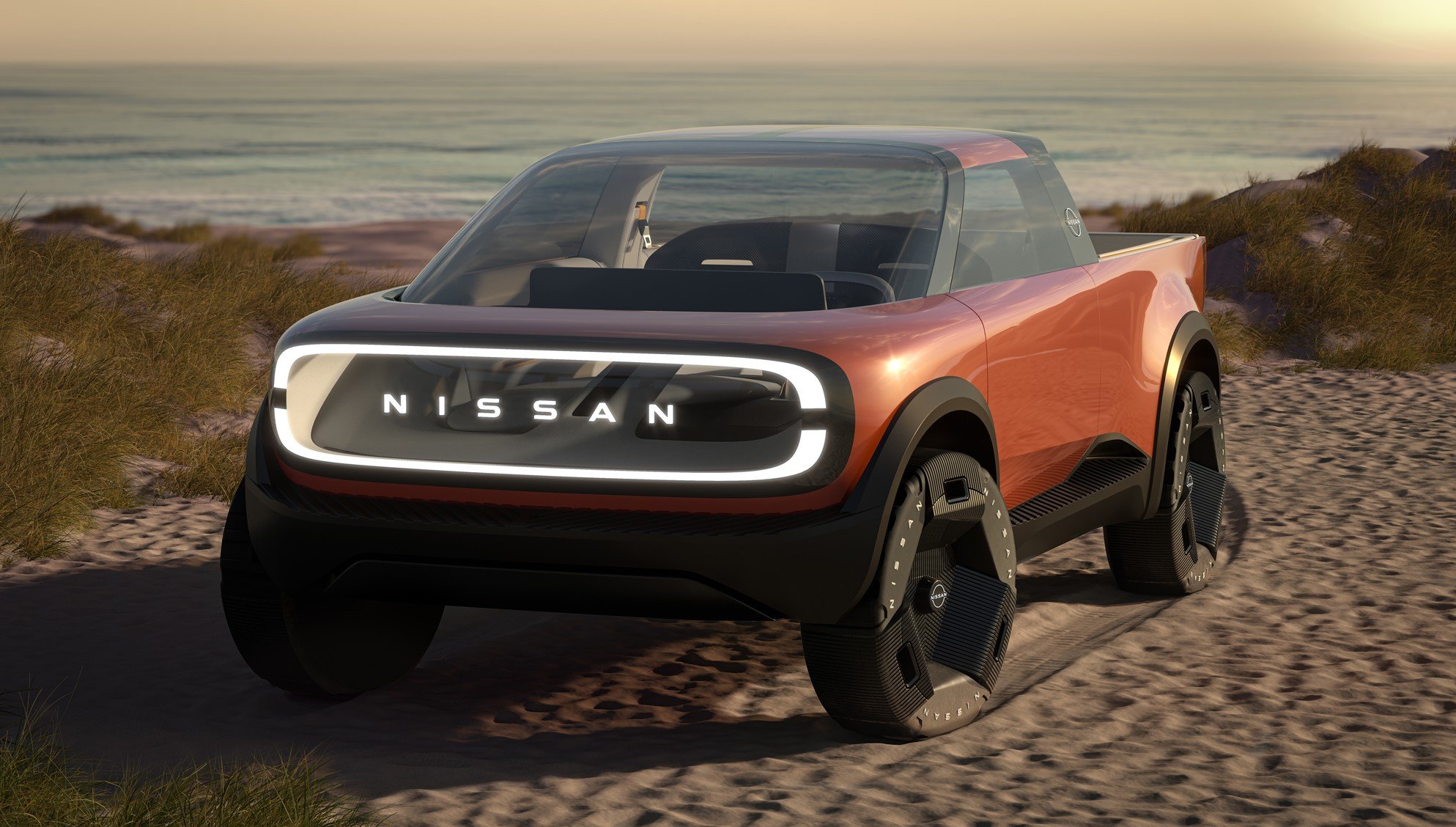 The Surf-Out Concept (above) is a more rugged take, with a ute bodystyle that Nissan referred to as a pickup during its presentation. It again uses dual electric motors that provide high instant torque for offroading but it further has options to power external electric gadgets and potentially power tools – much like the Nissan Leaf has vehicle-to-grid capability.
The Hang-Out Concept (above) looks a bit like the old Nissan Cube, but it's electric. Nissan has pitched this idea as a car that blends adventure and normal life into one. It has short overhangs but maximises space inside on the skateboard electric platform and expansive greenhouse.
Finally, Nissan has shown a two-seat open-top sports car concept called the Max-Out. The interior features seats that can change to adapt to different driver seating position preferences and we'd expect some very high output figures from the dual-motor electric drivetrain.
Alex Rae