Driven: We get behind the wheel of the new Nissan X-Trail E-Power hybrid all-wheel drive ahead of its Australian arrival.
Ready to launch in Australia early next year, the new fifth generation X-Trail has plenty of appeal for buyers, including this all-new hybrid model to take on the likes of the top-selling Toyota Rav4.
And this new generation X-Trail returns making an excellent visual first impression. Interest waned in the previous X-Trail as customers found it too similar to the Nissan Qashqai and too much of a crossover rather than a proper SUV, which it made its name on. So Nissan has reversed that this time, making the X-Trail a chunky, substantial presence on the road once more, rather than a bigger Qashqai.
The flagship in this new X-Trail is the e-Power hybrid system being introduced across various Nissan and Renault models. It's a novel and clever type of series hybrid, with the front wheels being driven by an electric motor and a small battery that draws its power from a 1.5-litre variable compression ratio three-pot turbo petrol engine that's designed to always run in the most optimal state for efficiency.
If it's not too much of an oxymoron, think of it as a petrol-powered electric car, with an ICE providing the electricity, rather than a large battery charged from an external source (a power point connected to the grid), and you're pretty much there. In a first in the X-Trail, the e-Power system is offered with all-wheel drive via an additional electric motor powering the rear axle.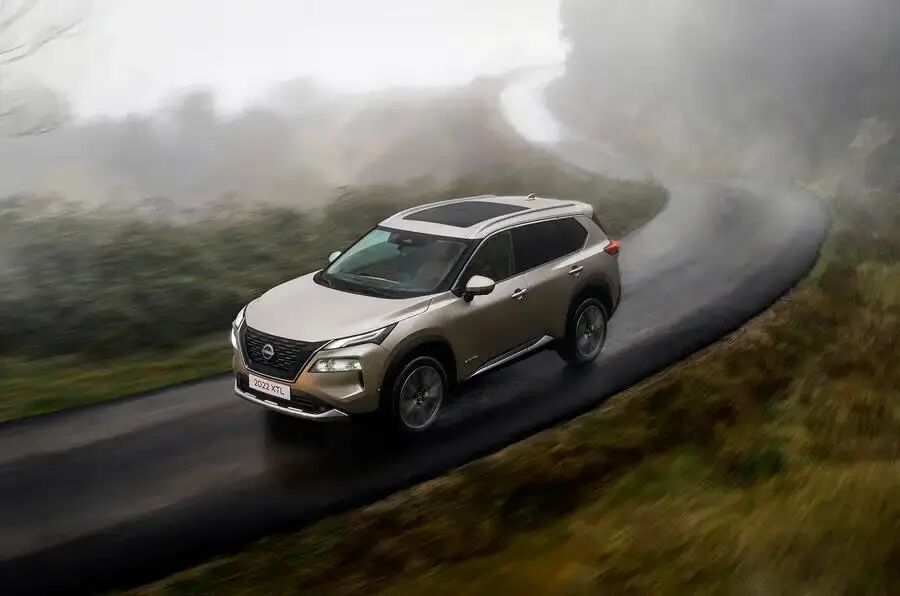 Not done with marketing slogans, Nissan has called this electric all-wheel-drive system e-4orce (and we haven't even got to the e-Pedal yet). It's also soon to be found on the all-wheel-drive version of Nissan's new electric SUV, the Ariya e-4orce. Peak system output is 157kW in this version of the X-Trail, which is launching in Australia early 2023, and we're testing it here.
There's no plugin hybrid, because Nissan doesn't believe in those, claiming that its e-Power set-up instead offers the best stepping stone to full electrification. Underpinning the X-Trail is the Renault-Nissan-Mitsubishi Alliance's CMF-C platform, now familiar from plenty of mid-size models, including the Qashqai. Multi-link rear suspension features as standard in both five-seat and (tested here) seven-seat forms. Of note, Australia is so far only confirmed to get the five-seat X-Trail e-Power.
Both share a sliding middle row of seats with a 60/40 split, and the latter version gets two small seats that fold flat into the boot floor. They are suitable mainly for children but also for adults on shorter journeys, so long as they are not too tall. At 485 litres, the boot is a good, usable size in this seven-seater with the rearmost seats folded down. The rear of the cabin is a bright and airy space, made even more so by the optional panoramic roof that featured on our test car we're driving.
The environment for the driver is pleasing, too. There's a commanding driving position and a comfortable seat, and all the major controls fall easily to hand. The previous generation of Nissans were getting rather bewildering with their arrays of buttons, whereas these new models are more streamlined and easier to navigate. Thankfully, Nissan hasn't leapt into the regrettable touchscreen-only approach of some misguided car makers, so there's a nice mix of analogue and digital here, including a brace of 12.3-inch screens featuring the dials and infotainment system.
Their graphics are crisp and clear, and you can connect using Android Auto or Apple CarPlay, the latter wirelessly. It's all good, rational stuff in the poking-around stage, a trend that continues when you get on the road. The drivetrain doesn't show its complexity on the move, working quietly and efficiently without the loud whirrs that series hybrids with CVTs typically produce. There's a noticeable difference when you're experimenting with the various drive modes, too.
The e-Power system feels its most free and responsive in Sport mode, while there's a sensation of pushing the accelerator through treacle in Eco mode with also the 'B' regeneration setting (via the transmission shifter) and the e-Pedal (which allows for near one-pedal driving by upping the regen further) activated. As is typical with so many of these systems, it does its best work in Normal mode, which I tended to leave it in, along with the e-Pedal activated, as one-pedal driving is a real boon, particularly around town.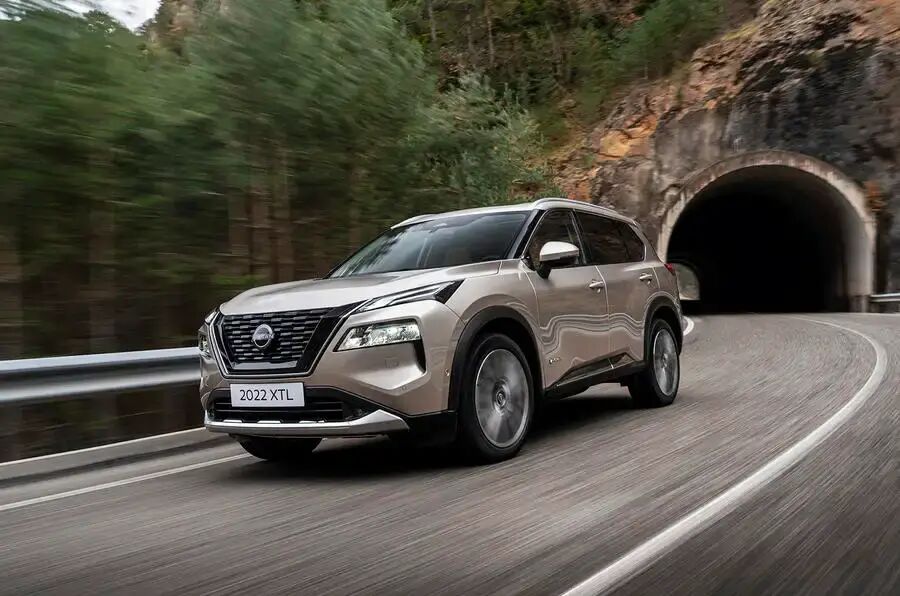 For all its sophistication, the crux of the e-Power is that it's a very efficient real-world system, a good 15-20 per cent or so more economical in the real world than the mild-hybrid X-Trail which is in the new-generation. The official economy figure is up to 6L/100km, and we got close to that on our mixed-roads test route. What's more, the electric all-wheel drive allows for better torque control and quicker responses off-road, although the X-Trail remains more of an SUV than a true 4×4 in this regard, and we weren't able to test this on our route.
The X-Trail's solid and more robust looks extend to the way it handles. There's little excitement to be had here, but nor has Nissan tried to inject much. It's an easy car to place, one that doesn't feel as big as it is. Body roll is kept in check and there's a crispness to the steering when you're applying lock, albeit also an unwelcome springiness when you're taking it off. The major question surrounds the low-speed ride, which was quite harsh on the 20-inch wheels of our test car.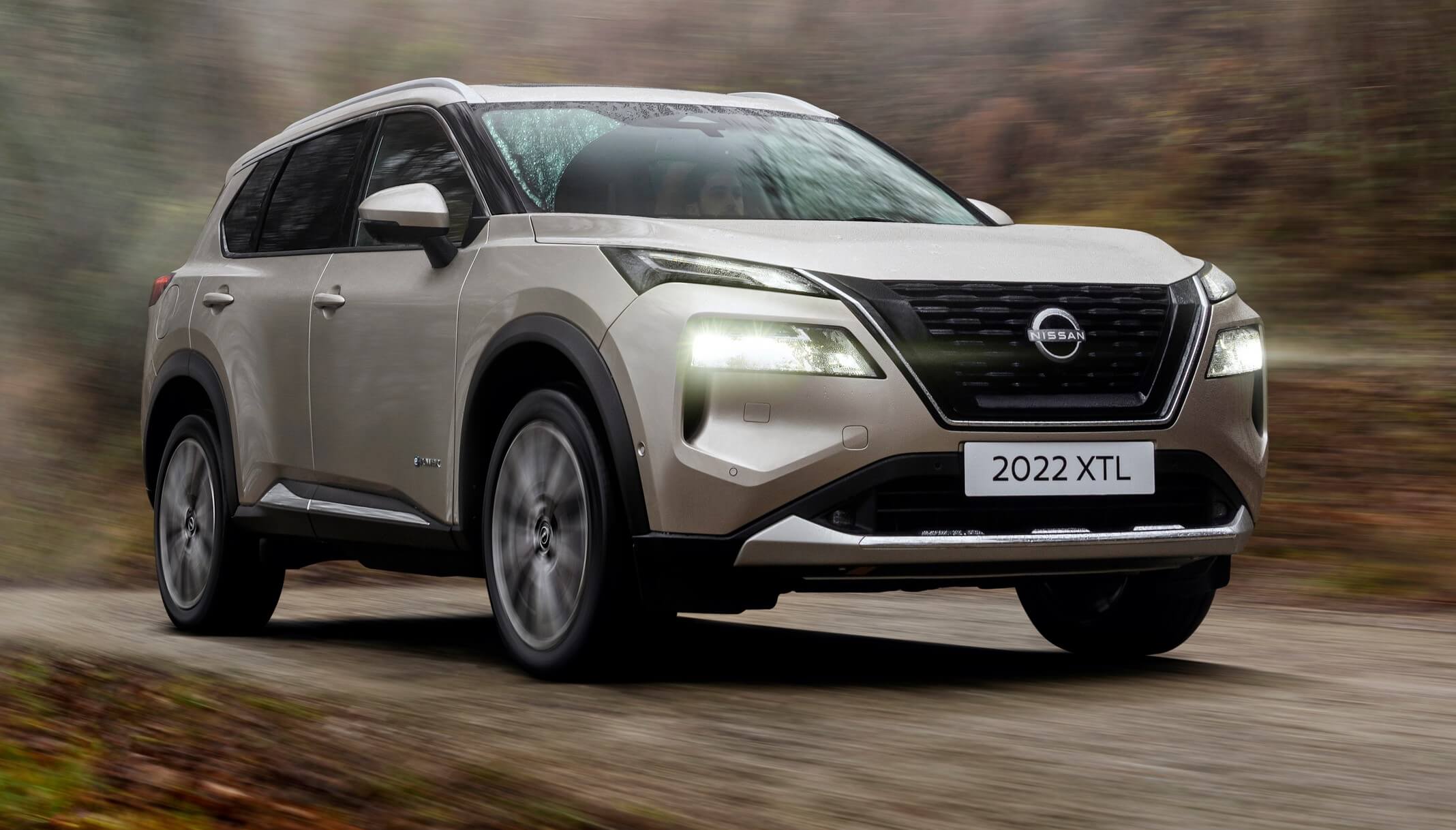 This could be further exposed on Australia's rougher roads and prove a black mark against what is otherwise a very accomplished performer. There's plenty to recommend in this new X-Trail, then, and even more so on price. Seven-seat SUVs are all going down the plug-in hybrid route, which adds plenty of cost, so Nissan will hopefully be able to undercut electrified rivals here with its e-Power system, which does feel a particularly good match and solution for a car of this size and weight without adding the extra cost and even greater weight that going to a PHEV or a full BEV would bring.
Mark Tisshaw