Porsche's new electric SUV will be sold alongside facelifted versions of existing petrol and plug-in hybrid models.
Porsche has confirmed plans for an electric version of the Porsche Cayenne, which remains comfortably its best-selling car.
Expected to launch in 2026, it will be sold alongside facelifted versions of the petrol and plug-in hybrid Cayennes, which will receive a significant round of updates aimed at sustaining their appeal past the middle of the decade.
The EV will arrive around two years after the delayed electric Porsche Macan and a year before the marque's new K1 range-topping crossover.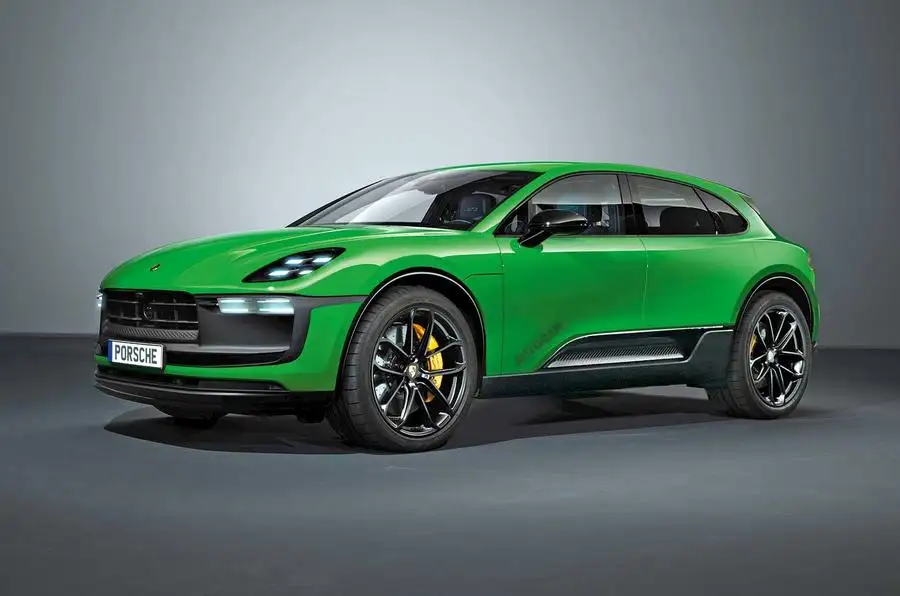 The electric Cayenne will provide Porsche with a crucial zero-emissions alternative to the car that has underpinned its dramatic growth trajectory over the past two decades.
At its annual general meeting this morning, Porsche confirmed the Cayenne EV – the first time it has officially recognised plans to provide its best-seller with an electric driveline option.
It added: "The fourth generation of the SUV will underline Porsche's goal of delivering more than 80% of its new vehicles as electric models in 2030."
No timing for the introduction of Porsche's fifth EV has been made, although Automotive Daily Network partner Autocar says sources suggest it is being earmarked for launch in 2026.
The Cayenne EV – an official name for which has not been confirmed – will use the same Premium Platform Electric (PPE) architecture as its smaller Macan sibling and the closely related Audi Q6 E-tron due by the end of this year. This means it's in line to receive the same advanced torque-vectoring technology and four-wheel steering functionality in a bid to carry some of the Cayenne's trademark sports car-aping dynamics into the electric era.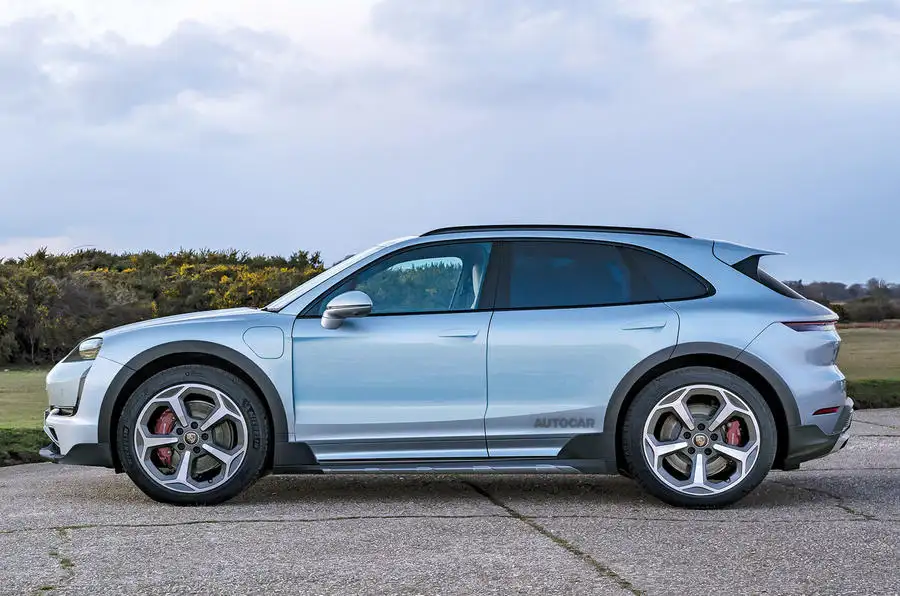 It will be engineered to offer outright pace and functionality on a par with today's top-rung EVs. The PPE platform is confirmed to be fitted with 800V hardware for charging at speeds in excess of 270kW. The Macan EV will be fitted with a 100kWh battery for an expected range of more than 300 miles, but Porsche's new modular prismatic batteries can be scaled up or down according to the vehicle's wheelbase, so the larger Cayenne could receive a boost in capacity to go after the long-legged Mercedes-Benz EQS SUV.
As reported, the new-generation batteries being rolled out to Porsche EVs will also effectively be able to split into two halves to charge more efficiently at a 400V charger, which could translate into noticeably shorter stops at these more common devices.
Power is set to be served up by a pair of permanently excited motors – one on each axle – offering greater efficiency and power density than those used by today's Porsche Taycan. The electric Macan will be launched with a combined 450kW and 1000Nm, giving it substantially more grunt than any existing Macan variant. If that is mirrored by the Cayenne EV, it would be considerably more potent than today's Cayenne S and Cayenne GTS.
Porsche has yet to give any further details about the electric Cayenne, but the model will play a crucial role in the firm's bid to make EVs account for more than 80% of its sales in 2030.
Why Porsche needs SUVs
Over the past two decades, Porsche's best-selling models have been the Cayenne and Macan, thanks to a growing trend of buyers wanting to mix performance with practicality.
Last year, the Cayenne and Macan were again Porsche's two best-sellers, racking up 95,604 and 86,724 sales respectively. This accounted for almost 59% of its global annual sales of 309,884.
The popularity of Porsche's SUVs has driven huge growth in regions such as North America and China. In 2022, the two markets accounted for 55% of the German brand's global sales.
The new flagship is being created to build on this success, with those two markets key to its future. Sales of the K1 aren't expected to hit the heights of the Cayenne's 2022 numbers, but with a starting price significantly higher than that of the car it will sit above, its development costs will be easily swallowed while a sizeable margin is still returned.