Bowler Motorsport now sits under the wing of Jaguar Land Rover's SVO division, but it remains free to focus on the rally raid machines that made its name, as we find out.
Less than a year ago, the future of Bowler Motors, the small Derbyshire firm that produced Land Rover Defender-bodied rally raid machines and off-roaders, was uncertain. Now, under the ownership of Britain's biggest car firm, the only uncertainty for boss Calum McKechnie and his team is deciding what to do next.
"Calum has a list of ideas as long as both his arms," laughs Michael van der Sande, head of Jaguar Land Rover's Special Vehicle Operations division. "It's many times bigger than the size of the business. So who knows what they'll do in the future."
That said, don't expect Bowler to undergo a radical reinvention after Jaguar Land Rover bought it out of administration last December: the firm has built a reputation far beyond its size due to brilliantly engineered rally raid cars and off-roaders, and McKechnie promises that motorsport will remain "at the heart of Bowler" in the future.
But the expanded JLR links will create new opportunities, as reflected in the first project under new ownership: a new Defender 110-bodied road car, enabled by an official licence for the famed bodystyle from Land Rover. Not that Bowler has gone soft: the new machine, codenamed CSP 575, may be more practical and spacious than a Defender 90-style Bulldog rally machine, but it's still a low-volume, £200,000 (AUD$354,000) weapon built on Bowler's hugely versatile, competition-honed CSP platform and powered by JLR's range-topping 423kW supercharged V8 engine.
"It's an ongoing evolution of what we've produced for the rally raid vehicles, and it really was what customers were asking for: a rally raid vehicle with increased capacity in the iconic shape of the Defender," says McKechnie.
Essentially, the CSP 575 represents Jaguar Land Rover's plans for Bowler, which is to let it keep doing what it's good at, but now with the backing to eventually take that to a new level.
"Bowler is a famous name for what it does and what it does so well, and that requires a level of independence," says van der Sande. "Calum's brief is very much to run Bowler as its own business, but with the support of Land Rover when that's appropriate. That's what we're exercising here."
The Derbyshire firm's roots go back to 1984 when Drew Bowler switched from competing on off-road bikes to four wheels. The engineering expert began competing in a Series 1 Defender, and pioneered a 'hybrid' building technique, fusing the front suspension from a Range Rover onto the back of a Land Rover. His success on hill rallies and off-road safaris prompted plenty of demand from other competitors for his vehicles and the establishment of his eponymous firm. Early Land Rover-based cars such as the Cobra had success in trials, leading to the 88 Tomcat, which Drew used to win the ARC National Comp Safari.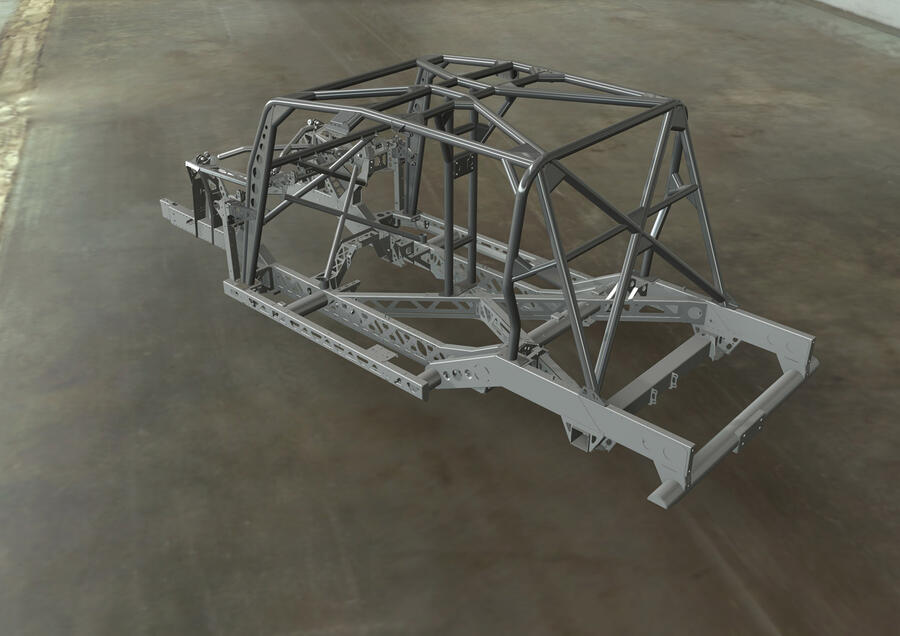 As Bowler grew, so too did not only the performance of its vehicles, from the Wildcat to the Nemesis and the EXR-S, but also the ambitions, with success across European rally raids leading to a Dakar Rally project in 2000.
In 2012, Bowler agreed a partnership with Land Rover that grew to involve the Defender Challenge, a feeder series to prepare competitors for the Dakar, and the development of a range of aftermarket Defender parts.
By 2016, the firm's ambitions extended further with the development of the Cross Sector Platform (CSP), a lightweight new vehicle architecture developed in-house that was designed to merge the strength of monocoque construction with the simplicity of a ladder-frame design and the flexibility of a spaceframe. The first vehicle to be built on it was the Bulldog, the ultimate iteration of the firm's Defender 90-based rally vehicles.
Drew Bowler died suddenly in November 2016, although the company carried on with his quest to dominate the rally raid scene afterwards. And when it hit financial trouble, Jaguar Land Rover saw the chance not only to secure Bowler's future but also to grow its own Special Vehicle Operations division.
"Bowler and Land Rover have been formally and informally working together for many, many years," says van der Sande. "When we heard the company was struggling, it was an obvious thing for us to step in and incorporate Bowler into the Land Rover organisation and umbrella, but very much as its own independent business."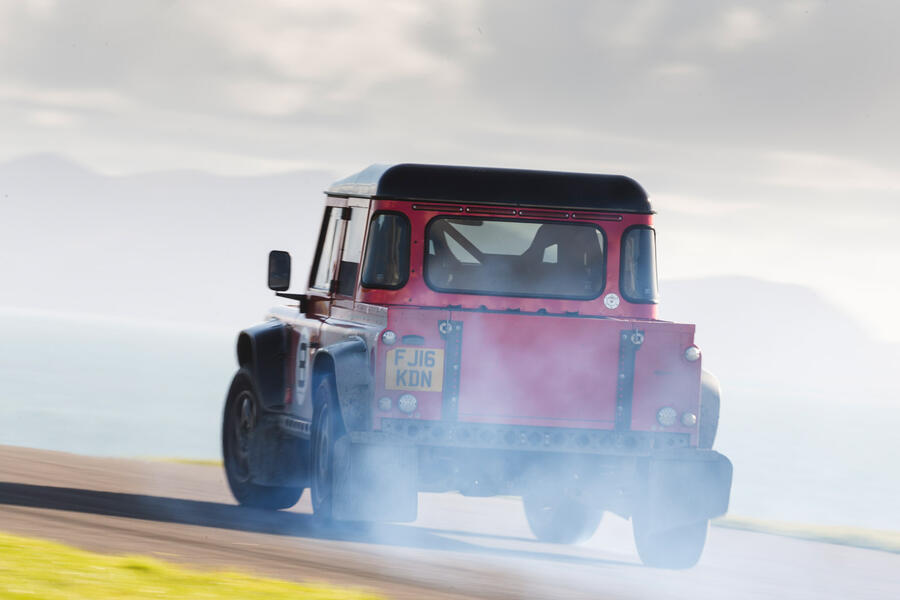 "We will not integrate Bowler into JLR or SVO," he continues. "We have a number of specialised businesses at Jaguar Land Rover, but I'm adamant the strengths for which Bowler has become known over these past 35 years need to be exercised as an independent entity, and if we were to try to integrate that fully into the big ship that is Special Vehicle Operations or Land Rover, it wouldn't work.
"To me, it's much more like a support relationship: Bowler comes up with the cool stuff that customers love and we help Bowler with our resources, expertise and technology.
"We want to scale the business within Bowler's capabilities. We don't want to sign Bowler up to mass production principles that would break Bowler's character, which has always been about agility, small size and doing great stuff that people get very excited about. That doesn't scale in three months, it will take multiple years. Of course we'd like it to grow and be successful and contribute profit to the group, but this is a long game for us.
"It's still an independent entity with its own offices and staff, its own rules, its own balance sheet, and we very much intend to run it that way."
McKechnie has been in charge of Bowler since March, moving over from Jaguar Land Rover Classic, and he says his job is, in effect, to let Bowler be Bowler.
"We're an independent company but what we do have access to is all the support, technology, experience and investment that Jaguar Land Rover, and particularly SVO, has brought to us," he says. "That's the difference: we're still operating in Belper, we've still got the same staff, the same organisation – although we're growing – so we're still doing what we used to at Bowler.
"We've got JLR's knowledge behind us and access to information we wouldn't have had access to as an organisation that didn't have a formal relationship with JLR. That will allow us to be far more efficient in the way we develop, engineer and produce projects going forward."
Bowler becomes the fourth strand in JLR's SVO division, alongside the SV tuning programme, Vehicle Personalisation custom arm and Classic restoration business. And while Bowler won't be integrated into them, van der Sande insists there's still the potential for beneficial crossover in both directions.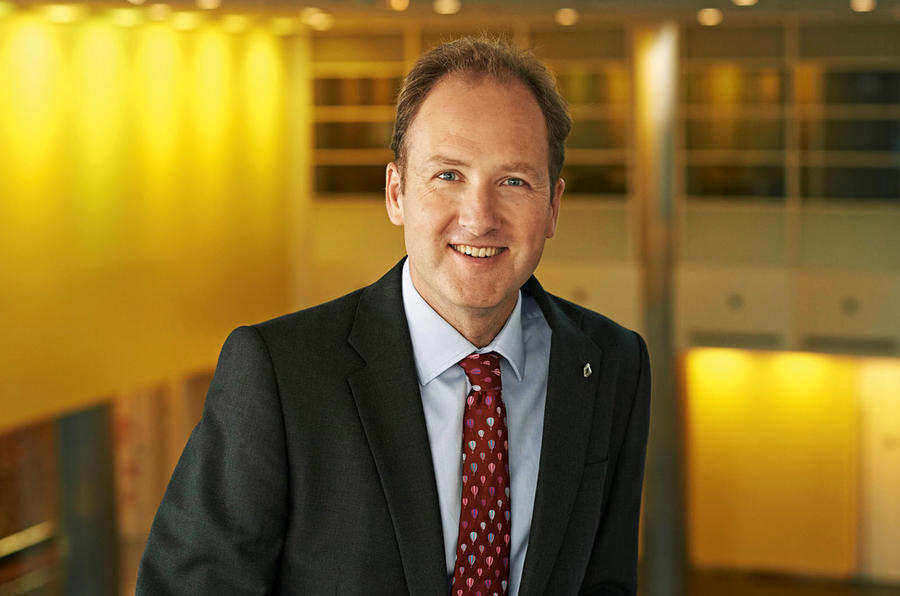 "Bowler brings a pure, agile rally-bred race shop attitude that Land Rover itself and SVO do not have, so it's a real string to our bow," says van der Sande. "We have a lot of skills across the group in terms of making high-end, low-volume cars, so there's a useful knowledge exchange going on. But how the exact interface between the two works, we don't know yet.
"Interestingly, we do find a lot of commonality between customers from SV or Jaguar Land Rover Classic and Bowler. If people have a Bowler, they often have a Range Rover. There's quite a bit of customer synergy, but Bowler has a specific target: customers that either want to go racing, or want to apply a bit of racing spirit on the road."
Van der Sande won't rule out selling Bowler parts through SVO, offering them on future SVO vehicles or using the Bowler name as a performance badge on future high-performance versions of Land Rover models. But those are all on the future possibilities list. That Bowler's focus should remain on customers who want to go racing is key to the future. The Bowler name has been built through successes in the wet forest of Wales, the mountains of France and the vast deserts of Africa.
So the new CSP 575 may offer more practicality and road focus, but it will just be one part of the business. "The motorsport element will still be at the heart of Bowler, and the key direction will be to do what Bowler has always been good at as a small agile company," says McKechnie.
"We're still rallying, we're still supporting rally teams and still building rally vehicles and parts. We can help customers grow through different projects. Customers who joined us for the original Defender Challenge series have worked their way up into rally raid projects."
The prospects for the future are intriguing, as shown by the potential of the CSP 575 – and McKechnie's virtually limitless list of ideas. "We will take opportunities such as the CSP 575 when they come around and where there is demand and an opportunity," he says. "But we've got to keep it within the constraints of the scale Bowler can manage and not burst that capability bubble."
Some cars Bowler made earlier…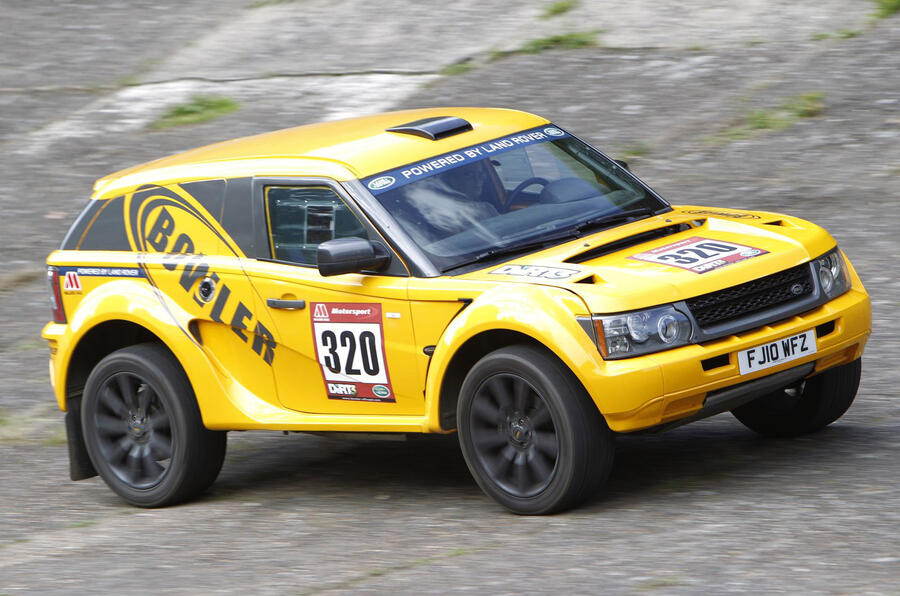 EXR 2008: Bowler moved away from the Defender body with this rally raid machine, which used Range Rover Sport bodywork elements fitted to a tubular steel frame chassis. The road-legal EXR-S followed.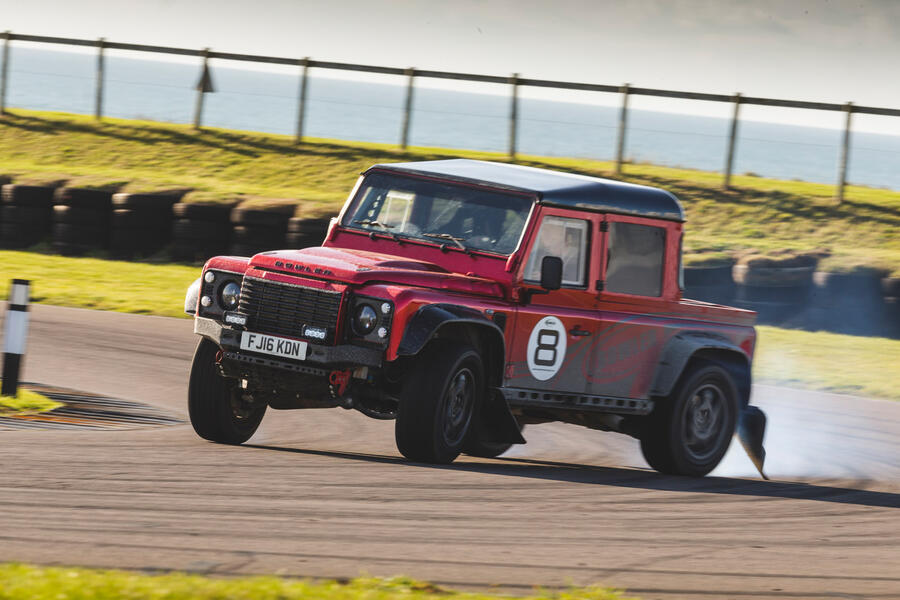 Bulldog V8 SC: The ultimate iteration of the Defender 90-bodied Bulldog, this machine used the same 423kW supercharged V8 that will go in the new CSP 575. Described by Autocar's road test team as "an Alpine A110 for off-road environments".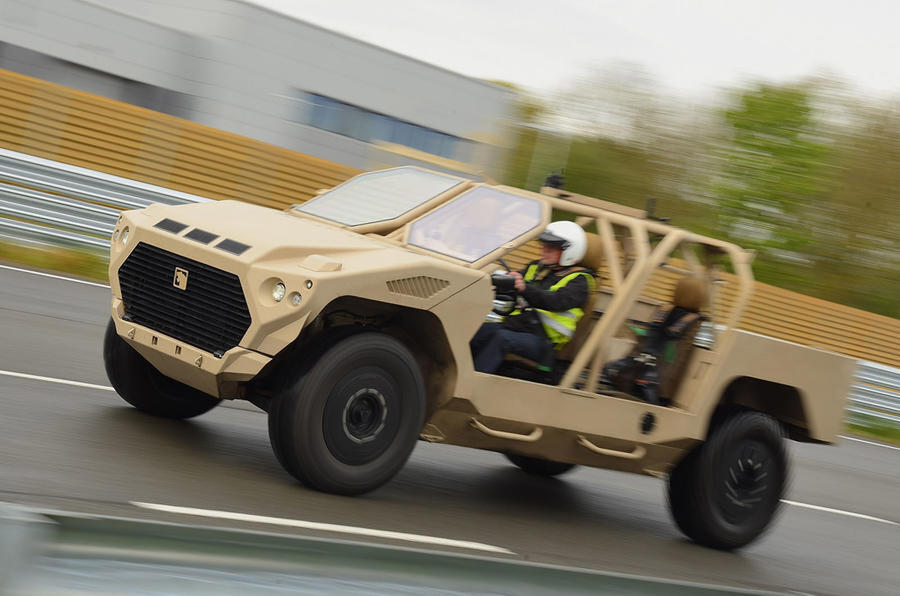 Rapid Intervention Vehicle 2017: This concept showed how the versatile CSP platform could be adapted for military use, including as a patrol vehicle or a drone launcher. Sized to fit in the hold of a Chinook helicopter.
James Attwood