Volkswagen has used the Munich Motor Show to preview its upcoming affordable electric car with a new concept called the Volkswagen ID Life.
The ID Life is a preview of the upcoming ID 2 and features familiar ID design cues, albeit with a more boxy, crossover-oriented design than has been seen previously. You can read our detailed report on the reveal here.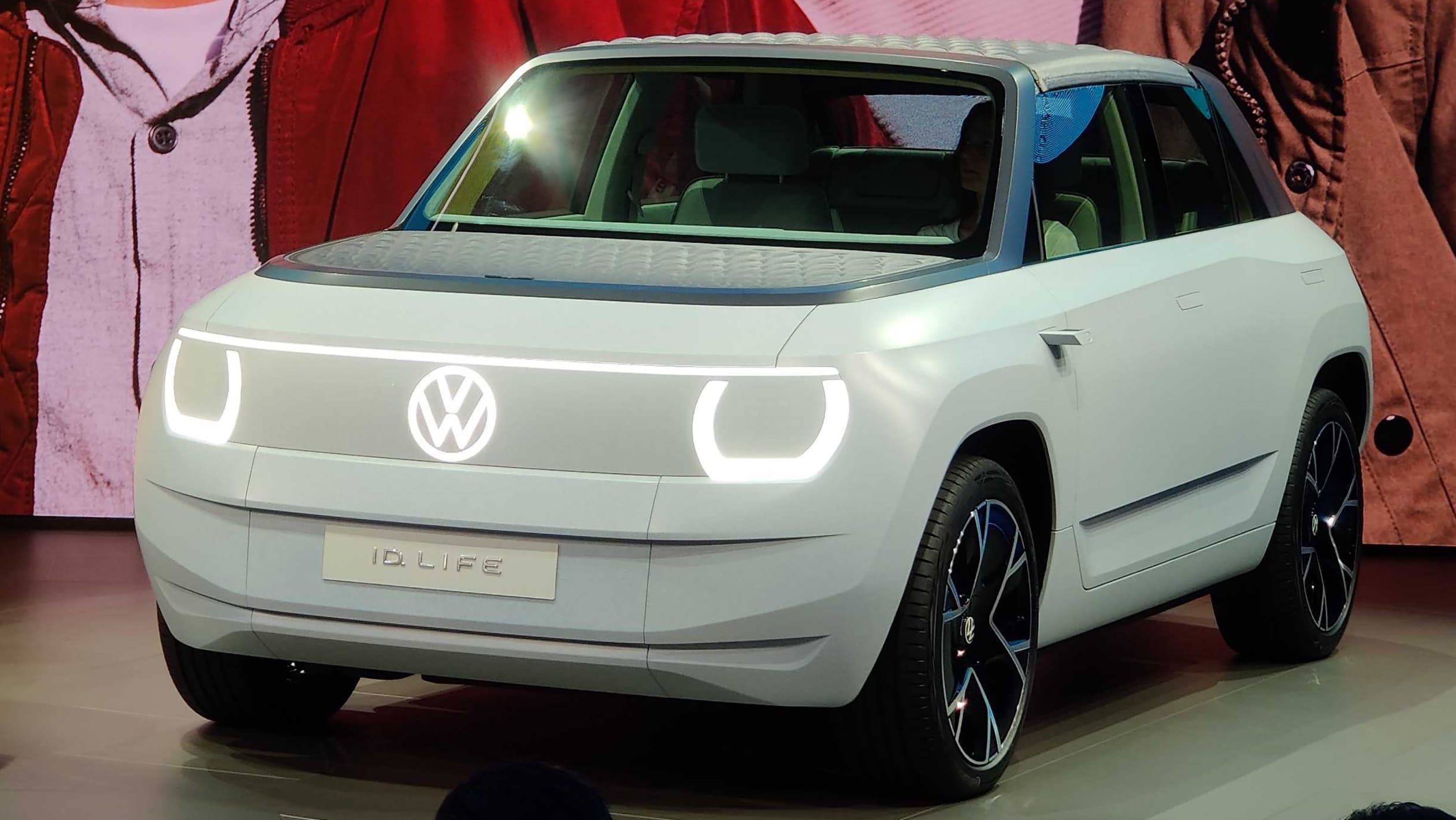 The minimalist interior features most of the controls mounted on the steering wheel, with the displays using a head-up display. It is designed for the infotainment to be operated via a smartphone, with Volkswagen claiming that it will offer "a completely new level of integration". Phones can be attached to the dashboard magnetically.
The concept also makes extensive use of sustainable materials. The paintwork's clear finish is made from wood chips, along with an organic hardener. The textile used in the air-chamber roof and bonnet is produced entirely from recycled plastic bottles, and the cabin features wood on the dashboard and eco-velour on the seats and door trims. Substances used for the tyres include bio-oil, natural rubber and rice husks.
To get a better understanding of the design process, we sit down with the head of Volkswagen design, Jozef Kaban.
Q: Which thing is really important to you when comes to designing sustainable mobility?
A: The most important thing is that we love the cars. We love them even in the future; they will change, but in a positive way. That's the greatest challenge we have.
Q: Which vehicles did you take as inspiration for the ID Life?
A: We looked at the Golf, at the T1 (VW campervan); we even looked at the Type 181 (a boxy convertible sold as the Trekker in the UK). That car gives maybe not the best aesthetic but a good experience.
Q: So what do you think you've ended up with?
A: I think the ID Life has its own character, and VW is always looking for that. The design is very clean, with almost no fussy details which can get old. Everything is built around simple shapes, straight lines, and so forth. The division of colours gives the car a nice character outside, and as well on the inside.
Q: Tell us more about the cabin. What's the thinking there?
A: This is a compact car, but there's no compromise on packaging; this car offers many opportunities. The seating has lots of variation; you can even adjust it to be a bed, so you could go on a trip, experience your adventure and then sleep in the car. Plus there's the chance for gaming, streaming, making contacts with your friends; it's important to get the young generation to love cars even more.
Q: Will the production car be like this?
A: Well, we've already said that we're planning a car similar in size to this. Anything is possible.