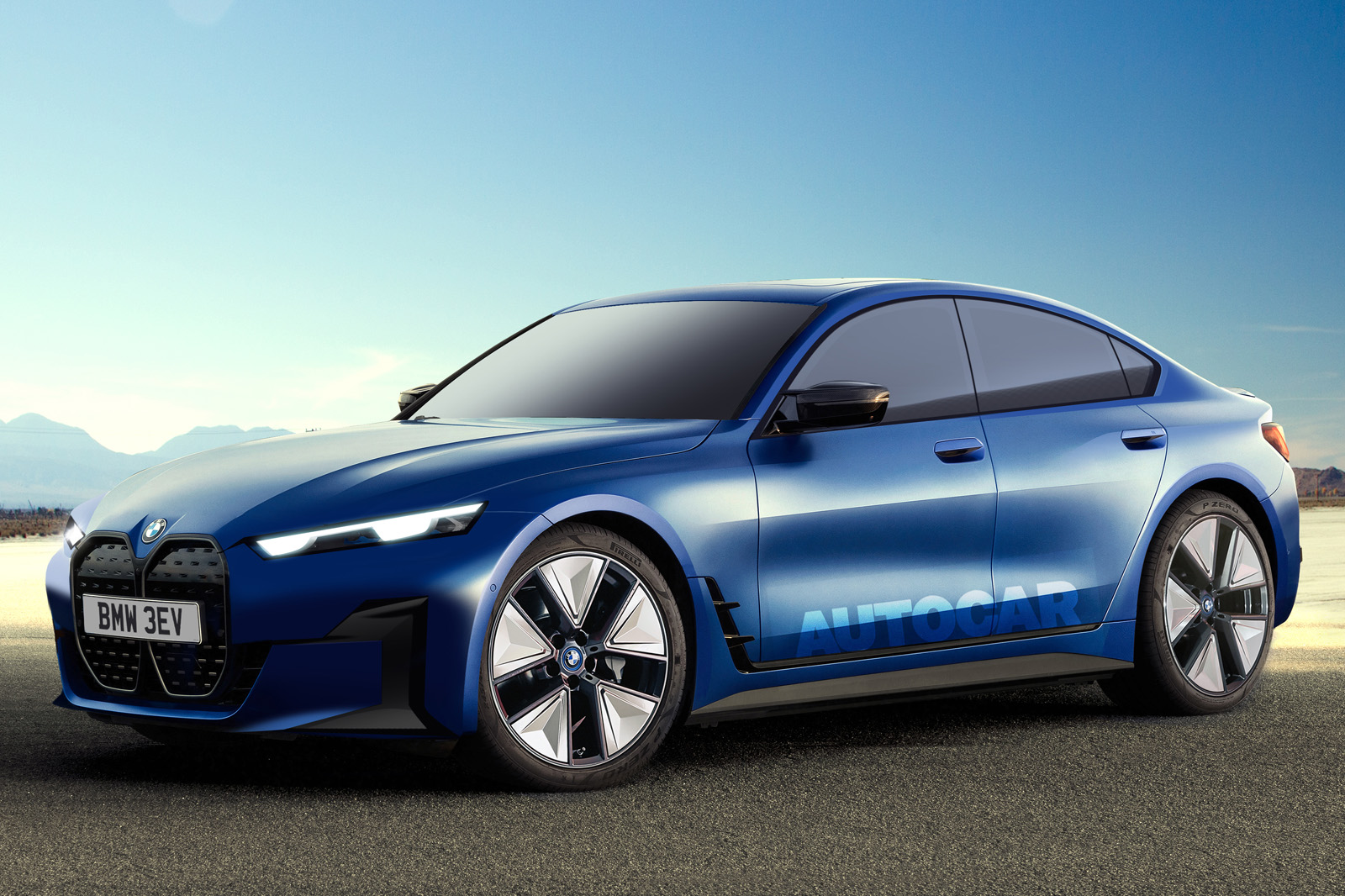 First car on BMW's revolutionary Neue Klasse platform will be saloon with new motors, long-range battery and sustainable materials
BMW will kick-start the third phase of its electrification strategy in 2025 with an all-new executive sedan that will serve as the vanguard for a reinvented line-up based on a new EV architecture.
It will feature Munich's sixth-generation electric powertrain, long-range battery technology, rapid-charging capability, lightweight construction, a fully customisable digital operating system and a new mix of sustainable construction materials.
Set to be sold alongside other new battery-electric and combustion-engined saloons, the new model, known under the internal working title NK1, will be the first car based on the Neue Klasse EV platform, paving the way for a whole new generation of EVs, including an extended line-up of SUVs.
The NK1 is likely to be initially positioned as an electric alternative to the next-generation 3 Series, in a relationship mirroring that between Porsche's upcoming Macan EV and today's similarly styled but unrelated petrol Macan.
The modular Neue Klasse platform, which is currently undergoing development at BMW's FIZ research and innovation centre in Munich, is planned to serve as the basis for all BMW-badged electric models from 2025 onwards, providing the scope for front-wheel-drive, rear-wheel-drive and four-wheel-drive layouts in combination with a series of different capacity modular battery packs, wheelbases and track widths as well as varying ride heights and wheel sizes ranging from 18-inches to 22-inches.
"The Neue Klasse represents the beginning of a new phase of operations for BMW," said research and development chief Frank Weber. "It's scaled to allow us to build electric cars from a 2 Series-sized saloon up to an X7-sized SUV."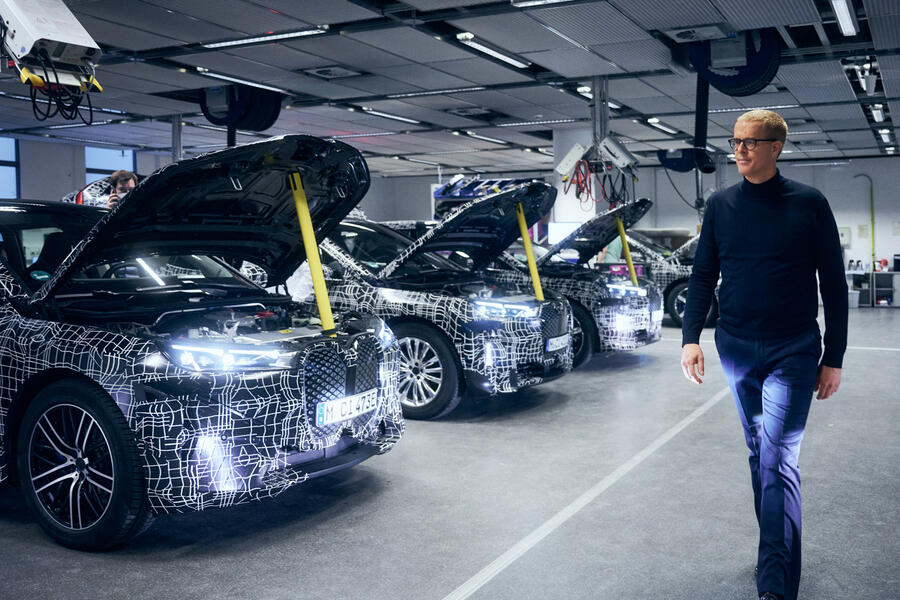 Its name, which references the pivotal saloon cars that BMW launched in the 1960s and 1970s, gives a hint at BMW's ambition to reinvent and redefine the cars it sells.
As well as forming the basis for all of BMW's new electric models, the aluminium and high-strength steel structure is being engineered to support plug-in hybrid powertrains with a front-mounted engine and an electrified rear axle in combination.
Weber added that it could also support a hydrogen fuel cell powertrain if the regulatory framework currently being proposed in various markets, including China, calls for such a move.
The Neue Klasse platform is ultimately planned to replace today's FAAR and CLAR structures, providing a uniform base for greater economies of scale and manufacturing flexibility. This would allow factories to run both ICE and electric models down the same lines across BMW's worldwide production network, in a move similar to that undertaken with the CLAR-based new 4 Series Gran Coupé and soon-to-be-introduced electric i4.
Weber claimed the one-platform-fits-all approach will greatly enhance BMW's manufacturing efficiency by maximising synergies right across its line-up.
"We won't be building separate structures. The Neue Klasse will see a big ramp-up in volume potential. We've learned a lot in scaling over the past two generations of platform development," he said, referencing the earlier Life module architecture of the i3 and the more recently developed electrified CLAR structure of the iX and i4.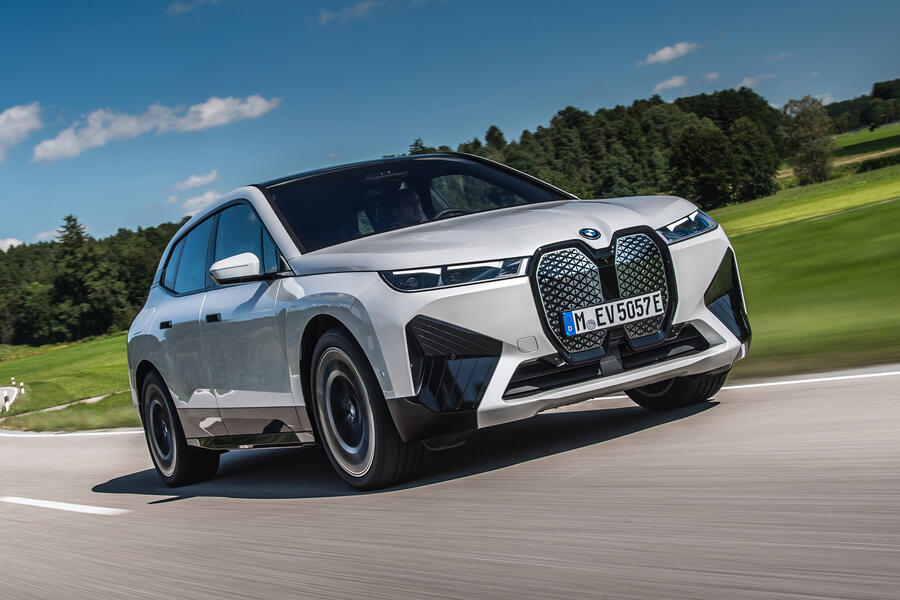 The NK1 that's earmarked to introduce the Neue Klasse architecture is one of four electric cars that BMW plans to launch by the end of 2025. It will follow the CLAR-based i4, i5 and i7 with the choice of either rear- or four-wheel drive.
But whereas the i4, i5 and i7 all borrow heavily from ICE models, the NK1 is set to receive an "electric-centric design", with new proportions and contemporary styling elements that are expected to influence the next generation of BMW models.
Among the architectural developments brought by the new platform is a flat floor structure that does away with the centre tunnel of the electrified CLAR platform as well as a considerably longer wheelbase that enables the A-pillars to be pulled forward for improved space and interior packaging.
"People are expecting different aesthetics. That's why we've developed a new styling direction for our electric models," explained Weber.
The construction of the NK1 sedan is planned to draw heavily on that of the seven-year-old i3 and recently introduced iX with an aluminium and steel platform base; a carbonfibre 'cage' body structure that uses carbonfibre-reinforced plastic in areas such as the sills; and a combination of aluminium, steel and composite-plastic body panels.
Power for the NK1 is planned to come from BMW's new sixth-generation powertrain using synchronous electric motors.
Unlike the many rival car makers that rely on component suppliers for their powertrain expertise and volume requirements, BMW wasquick to bring electric motor development and production competence in-house.
Weber says this enables the firm to react quickly. "We're developing electric motors that will be even more efficient yet more powerful than those we use today," he said.
He also revealed that they won't be restricted to standard versions but can also serve in a hot M variant of the NK1.
Along with the new electric motors, the Neue Klasse will introduce 800V battery technology in combination with 350kW charging capability, as first seen on the Porsche Taycan and Audi E-tron GT.
Weber wouldn't be drawn on specific details of the new battery but acknowledged that BMW is testing various chemical processes and cell types for use in future Neue Klasse models.
"We're working on the recipe," he said. "We know that solid-state batteries won't come until the end of the decade. But we will increase the energy density for a greater range."
The latest generation of nickel manganese cobalt (NMC) battery cells used by the iX extend to a 105.2kWh pack providing a range of up to 628 kilometres. BMW's aim is a 20% increase in efficiency in combination with the sixth- generation electric motors and new power electrics system, hinting at a range of more than 700 kilometres for the NK1 saloon.
Inside, many materials are planned to be sourced in line with the 'circular economy' strategy showcased by the i Vision Circular concept at last month's Munich motor show.
Details are scarce, but Weber pointed to upholstery made from recycled plastic as one possibility of hitting new sustainability targets set for BMW's next generation of electric models.
BMW says the first phase of its electric strategy started with the unveiling of the i3 in 2013 and the second phase with the recent introduction of the iX. The NK1 saloon's arrival will represent the start of the third phase.
BMW expects electric models based on the Neue Klasse platform to account for at least 50% of its global sales by 2030, by which time it plans to offer at least one electric model in each of its existing 15 model lines.
Autocar
WHAT NEUE KLASSE MEANS THE SECOND TIME AROUND
BMW's decision to revive the Neue Klasse name for its next generation of cars might suggest a desire to go retro, but it actually serves notice of its radical intent.
The original Neue Klasse models, produced from 1962 until 1977, set many of the design trends that BMW still follows today: Hofmeister kinks, the classic three-box shape and so on. But the real success of the Neue Klasse era was how it repositioned BMW through a new design and engineering direction. BMW models became less stodgy and more dynamic, repositioning and reviving the brand and setting the course for everything that has come ever since.
In the 1960s, that brand shift was sparked by BMW's financial difficulties, but that's not an issue in 2021. Instead, BMW is reacting to the dramatic shifts in the car industry that go far beyond simply electrification. So new Neue Klasse models will focus on not just electrification but also sustainability and digitisation – topics that will necessitate new types of cars built on new platforms.
Like the first Neue Klasse cars, they will look different from their predecessors – because they will be different.
And don't fret, the Hofmeister kink will survive.
James Atwood