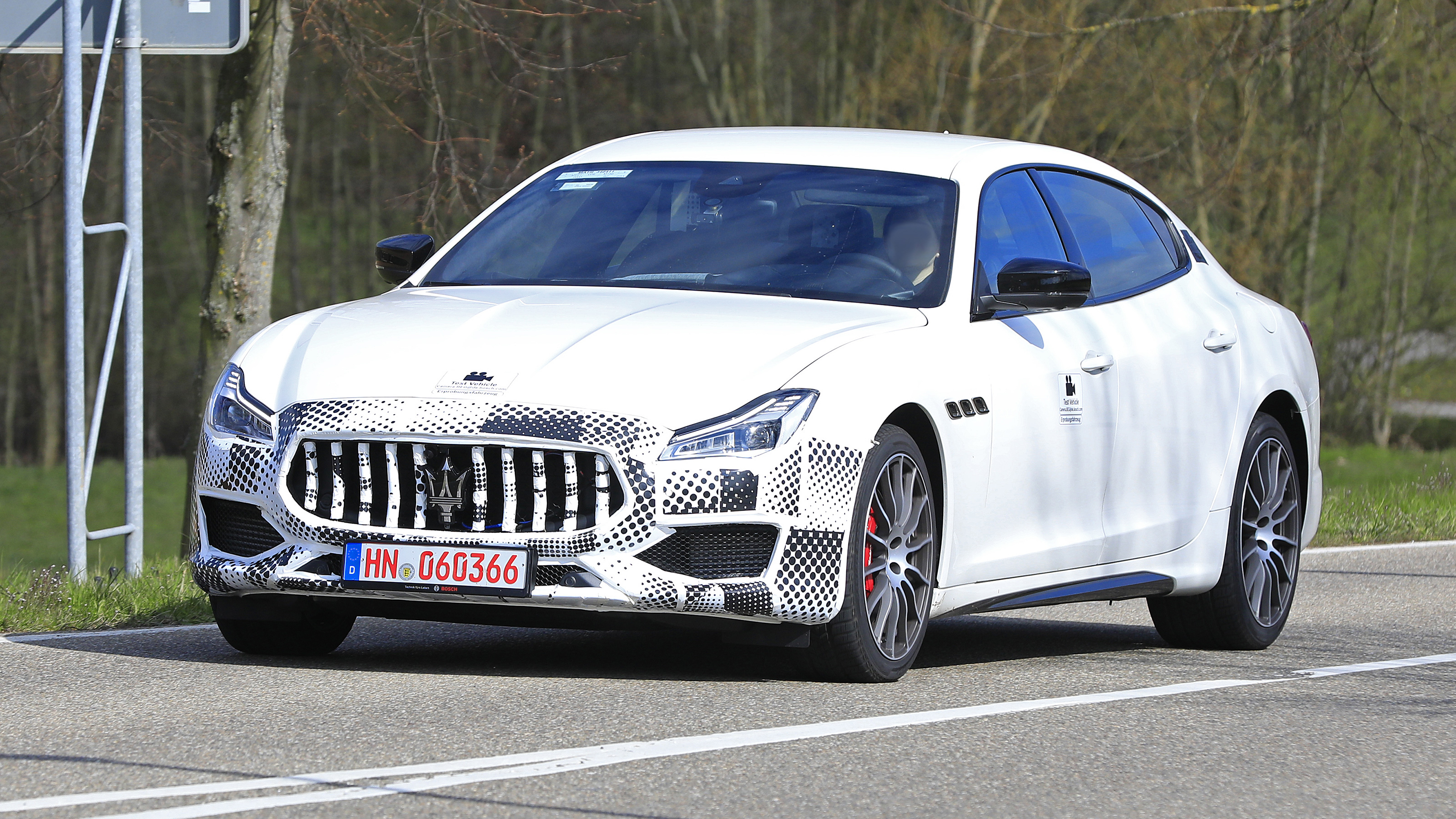 An updated version of the Maserati Quattroporte has been spied testing ahead of its release later this year. The tweaks to the brand's luxury sedan are mild, tiding the range over until an all-new model is due in 2022.
The disguise on the testing prototype congregates around the Quattroporte's nose. Even through the disguise, it's possible to see that little will change cosmetically from the old model, so expect the cosmetic changes on the outside to stretch no further than a couple of new colours and wheel designs.
Such mild tweaks are not unusual for Maserati, however: a mid-2018 facelift of the Levante SUV changed little on the outside. The bigger improvements on that car came within the cabin, and judging by the cladding material draped over the top of the dash on this test car, it's likely to be the same for the Quattroporte. This could potentially come in the form of a revised infotainment system, plus new trim materials.
The revisions should add a little impetus to the model range until an all-new Quattroporte, due in 2022, takes its place. Previous reports have suggested that Maserati will make a big push towards both electrified powertrains and semi-autonomous driving systems with its next generation of models.
Alex Ingram