The Croatian firm's $2m second electric model promises to be astoundingly quick and offers Level 4 autonomy.
Rimac has confirmed that its second electric hypercar, a production version of the C_Two concept, is on track for customer deliveries in 2021.
Rimac revealed the C_Two at Geneva motor show in March 2018. Shortly after, head of sales Kreso Coric told Autocar that the production model was close to being sold out, with nearly all 150 examples already spoken for.
The final production car was due to be revealed at Geneva motor show in March, but following the cancellation of the show due to coronavirus, Rimac has now confirmed that the final model and official name will be announced later this year.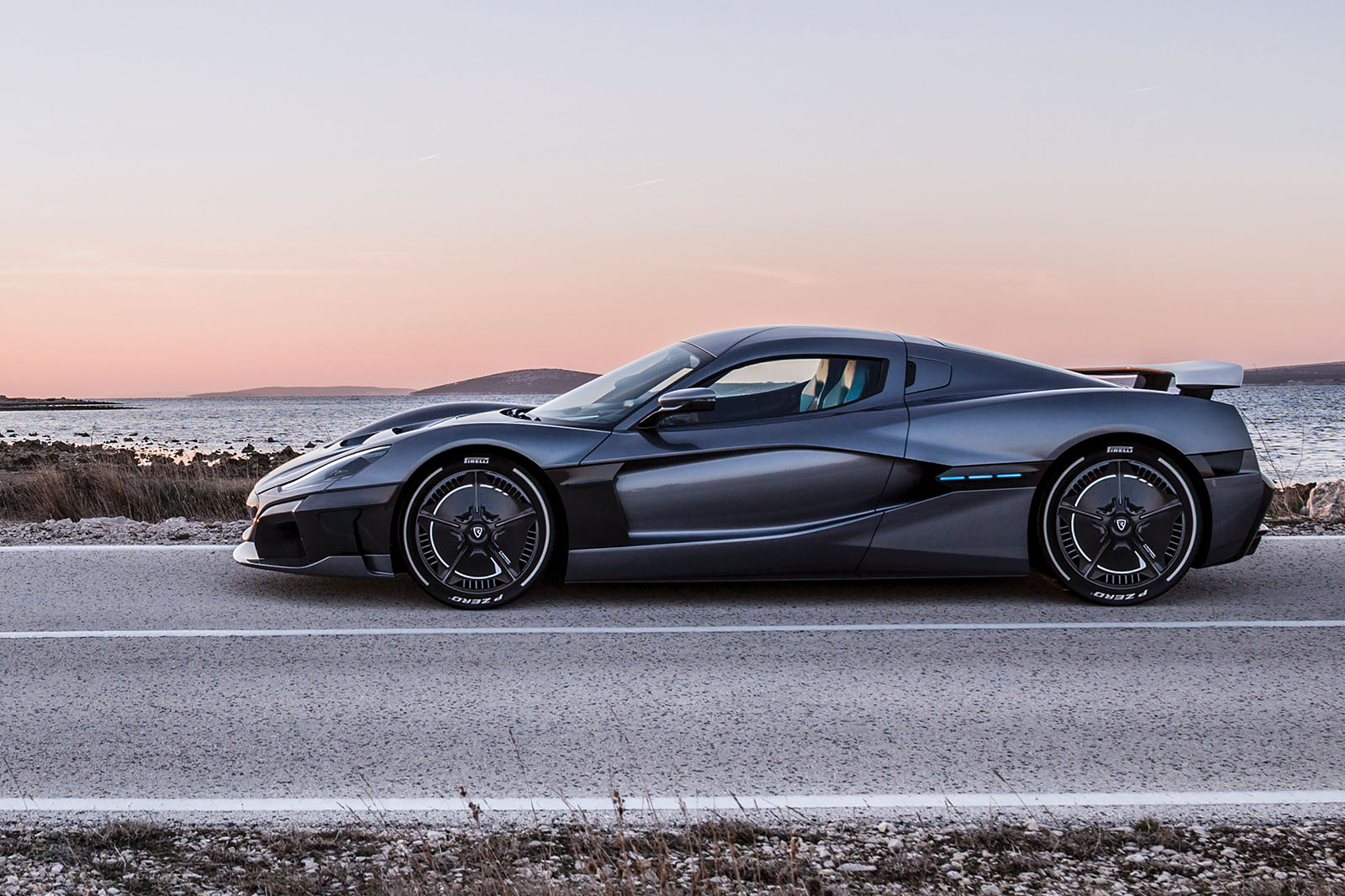 Ahead of its launch, Rimac has opened a new production facility in Veliko Trgovisce, Croatia, which it says will "accelerate the production of C_Two prototypes necessary for final validation and crash testing for worldwide homologation". Production times will come down from ten weeks per car at the current 'nest production' site to five weeks, which will eventually allow the firm to build up to four production-spec cars per month.
Four prototypes of the C_Two have been completed, but an additional 13 are needed for crash testing and homologation purposes. Once this process is complete, Rimac will build 10 'pre-series' cars, before the reveal later this year.
Company founder and CEO Mate Rimac said: "We have worked hard to bring the C_Two to the stage where it is now, and we want our customers all over the world to be able to experience the thrill of a 1408kW all-electric hypercar. The only way we can do that is through a strict crash testing process requiring many different prototypes, each of which has its own purpose.
"While some cars will go straight from the production line to the crash testing facility, others will be used for different validation tests before hitting the wall. Only a handful of prototypes will not be crashed during this program. As we are ramping up prototype production, this new line is an absolutely necessary investment to streamline the process, and it'll help us as we begin to deliver customer cars from next year."
The C_Two is expected to be one of the fastest production cars in the world, with a claimed 0-100km/h time of 1.85sec and a 0-160km/h time of 4.3sec. The model's performance puts it on par with the Tesla Roadster, which is claimed to do those benchmark sprints in 1.9sec and 4.2sec respectively.
The hypercar is a follow-up to the Concept One, which achieved 0-100km/h in 2.5sec and became infamous after ex-Top Gear presenter Richard Hammond crashed one of only eight cars built. It costs from $2.8 million in Australian dollars. Buyers are adding an average $800,000 worth of options.
This new model uses a 120kWh lithium battery and develops 1408kW and 2300Nm of torque. It has an electric motor at each wheel, allowing for four-wheel drive. It uses a pair of independent single-speed gearboxes to drive the front wheels and a pair of two-speed carbon-clutched gearboxes for the rear wheels. This allows the C_Two to make use of "its prodigious torque", said Rimac.
The car employs all-wheel torque vectoring, coupled with huge 390mm carbon-ceramic brake discs and six-piston calipers on both front and rear axles.
The largely carbonfibre model features double wishbone suspension with electronically controlled dampers and active ride height.
Capable of a top speed of 415km/h, Rimac claims that new liquid-cooled thermal management systems mean the car is capable of two full laps of the Nürburgring at full power "with negligible drop in performance". An inability to perform consistently is a criticism often levelled at electric performance cars.
The C_Two has a claimed range of 650km on an NEDC cycle and can be charged to 80% capacity in less than 30 minutes.
The two-seater also features Level 4 autonomous driving – one level off full autonomy – as well as artificial intelligence.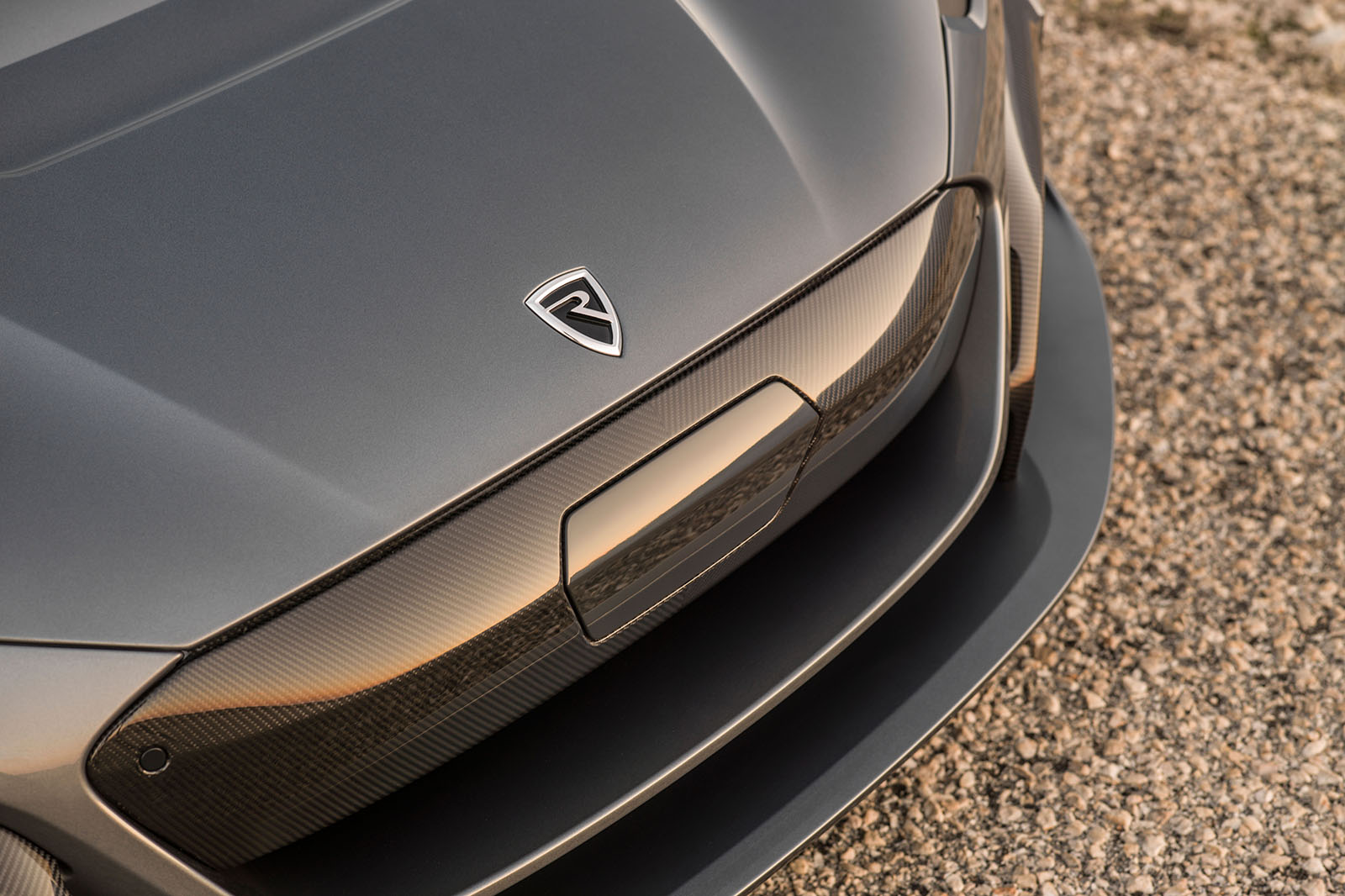 On-board systems use facial-recognition cameras to unlock the car and let the driver start it without a key. The car then attunes itself to the driver's mood by recognising various inputs and adapts accordingly. This could be by playing soothing music or adjusting the car's dynamics for a more pliant ride.
As part of its autonomous capability, the C_Two's systems can load selected race tracks in real time, offering guidance on racing lines, braking/acceleration points and steering inputs.
The hypercar uses a carbonfibre monocoque with bonded carbon roof, integrated battery pack and rear carbon subframe. Crash structures are formed from carbon and aluminium and the body itself is carbonfibre.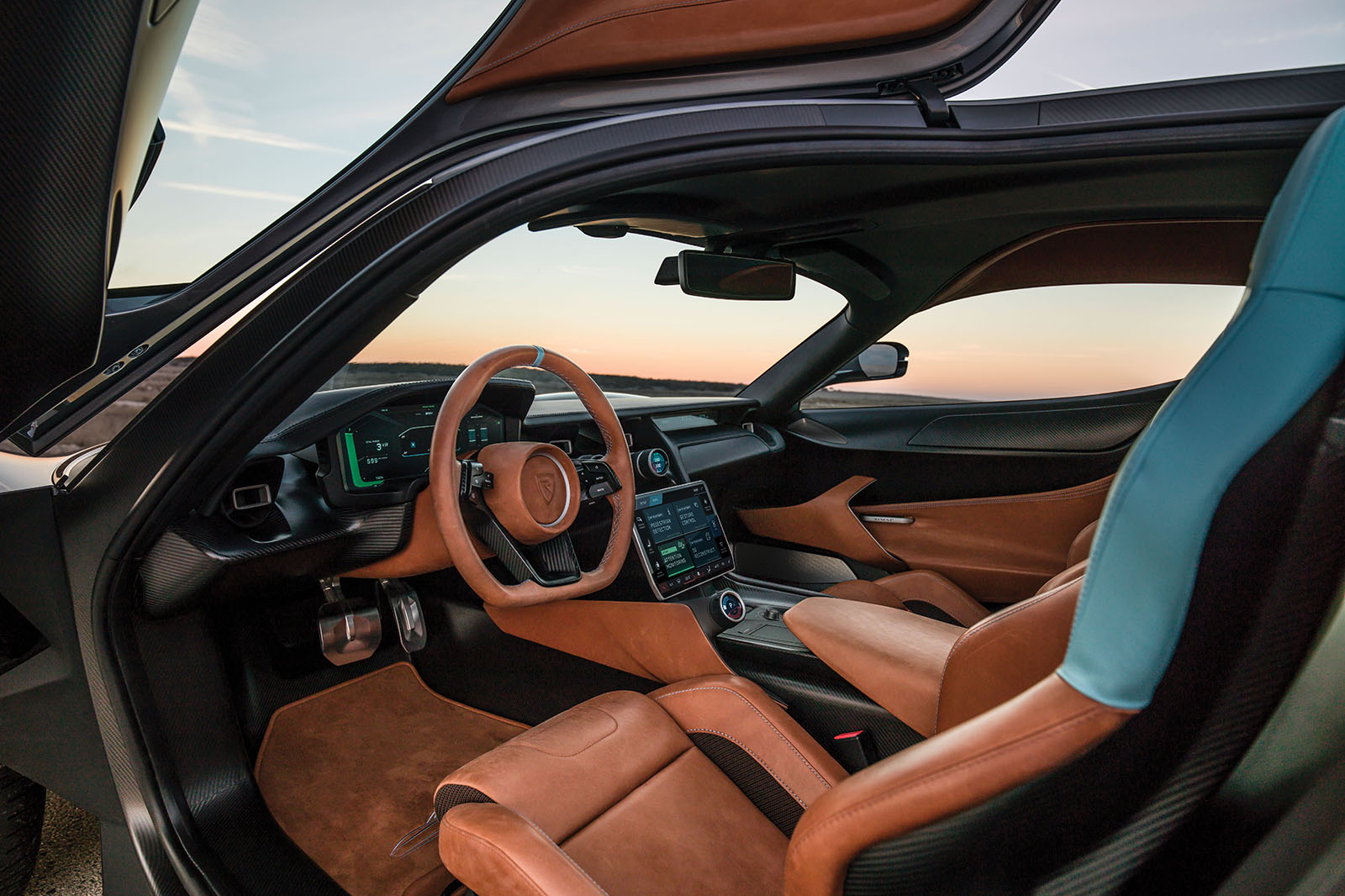 The C_Two will go into production in 2020, while first mules will be built later this year.
While Rimac develops its own cars, it is also a supplier for many car makers including Aston Martin, for which it is providing the Valkyrie hypercar's hybrid system.
Rachel Burgess