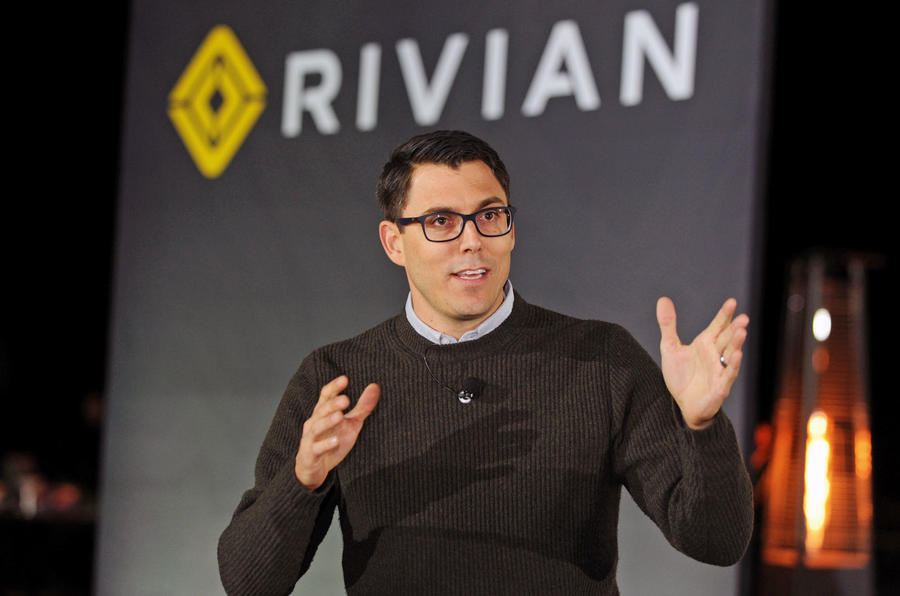 American electric vehicle start up Rivian has raised nearly $12 billion (AUD$16.36 billion) from share sales just before the company's listing on the American stock exchange.
Rivian initially priced its public shares at $78 (AUD$104.77) each, far above expectations, and sold 153 million – 18 million more than planned. It represents one of the ten largest initial public offerings (IPO) ever for the US stock market and is the biggest since Facebook was floated back in May 2012.
The company is targeting a valuation of $65 billion (AUD$88.23 billion) when trading begins today – which, as the Guardian reports, would put it roughly level with BMW.
You can read our Rivian R1T ride-along review here.
Rivian is 22 per cent owned by retail giant Amazon, which will buy 100,000 bespoke electric delivery vans from the Californian firm by 2025, and also has significant investment from Ford.
"Rivian exists to create products and services that help our planet transition to carbon neutral energy and transportation," said RJ Scaringe, Rivian's founder.
"This is what inspired me to start Rivian, and it's what drives every decision we make as an organisation," Scaringe said.
The Amazon-backed start-up will have its stock first traded today, with a market value of $66.5 billion (AUD$88.23 billion), or $77 billion (AUD$104.77 billion) on a fully-diluted basis, reports the Financial Times.
Rivian's shares were initially set to be traded for between $52 to $62 (AUD$70 to AUD$88) before this valuation was increased to between $72-$74 (AUD$132 to AUD$136), finally settling at $78 (AUD$143).
The valuation comes following Rivian's first deliveries which took place in September this year. The EV firm is yet to record any sort of revenue, and has lost over US$2 billion over the last two years.
The firm claims a pre-order bank of over 50,000 units for its R1T pick-up trick and R1S SUV. Amazon, which owns 22 per cent of the company, has also said it will purchase 100,000 electric delivery vans for 2025.
The company has previously said that it is keen on right-hand drive production, that is considering a UK production plant and has also brought two models to Australia for testing – clear signs that the brand will likely launch here at some point.