Ruf has shown a chop-top Porsche 911 993 inspired by period hillclimb racers.
Never one to be afraid to push the boundaries of what can be considered a Porsche resto-mod, Ruf has revealed one of its more dramatic projects called the Bergmeister Spyder Prototype (BSP) at The Quail in Monterey. Taking the form of a heavily modified 993 featuring a turbocharged flat-six motor, it's been inspired by the 906, 909 BergSpyder and 718 RS 60 hillclimb competition cars, and previews new 993-specific elements it'll offer in future.
Rather than starting from scratch, as Ruf does with models like the modern SCR and Yellowbird, the BSP utilises a 993-era steel chassis that's wrapped in a bespoke carbonfibre skin. All the panels, including the doors, wings, bonnet and engine-lid, and the rear tonneau are bespoke, with the tiny rear bumper tucked right up into the rear lights, revealing a complex spaghetti exhaust system.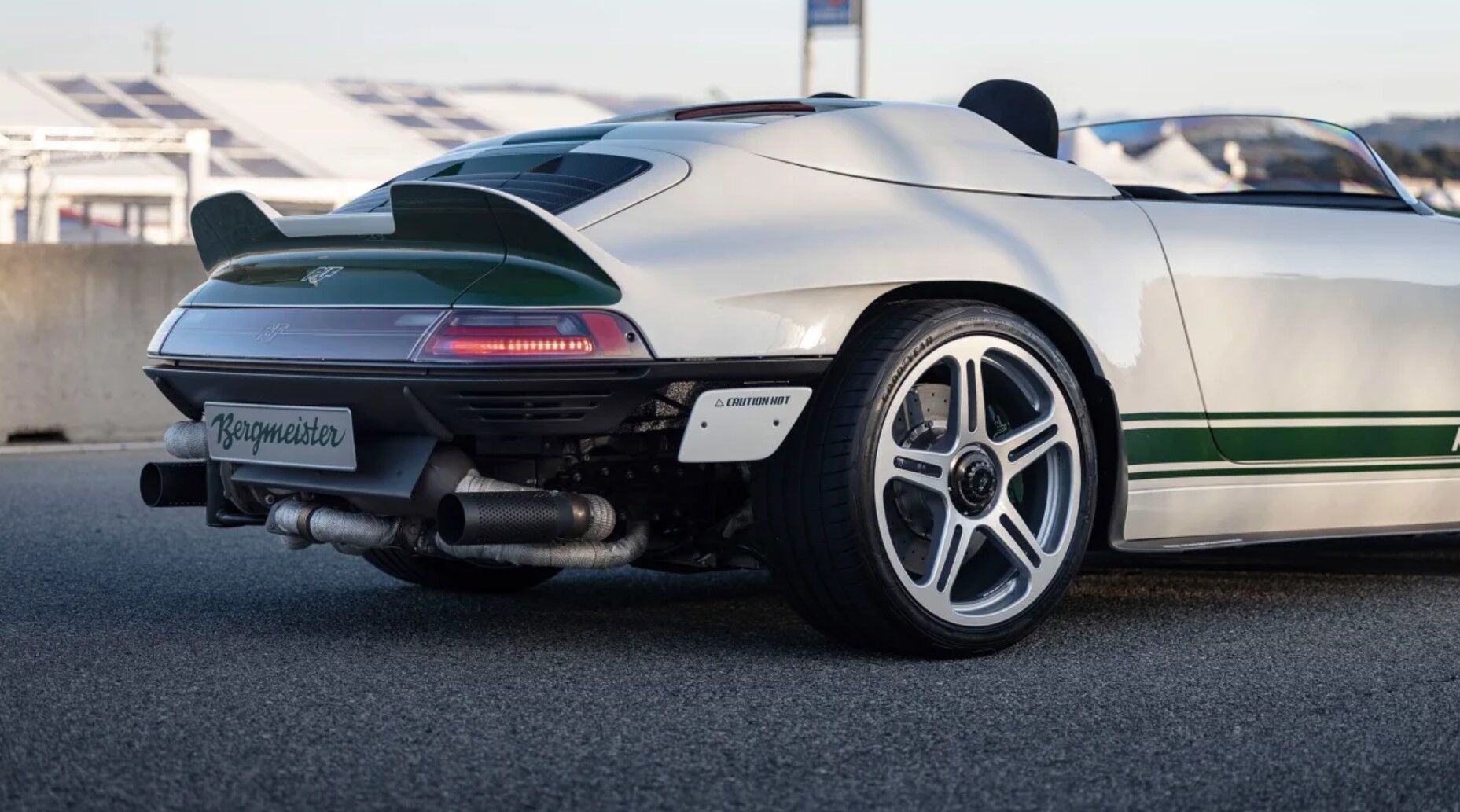 This, together with the rear lip that's integrated into the rear wings, gives the BSP a very unique look, one that draws a clear parallel to the hillclimb cars that form its inspiration. To emphasise this further, the standard windscreen and its surround have been replaced with a frameless wind deflector that curves right around to the leading edges of the front doors.
The engine hiding behind the exhaust system is Ruf's dry-sump, turbocharged 3.6-litre flat-six with sequential multi-port fuel injection. Peak power is rated at 336kW at 5500rpm, with torque peaking at 600Nm at 4500rpm. This is paired with a six-speed manual transmission powering the rear wheels via a mechanical limited-slip differential. No performance figures have yet been revealed.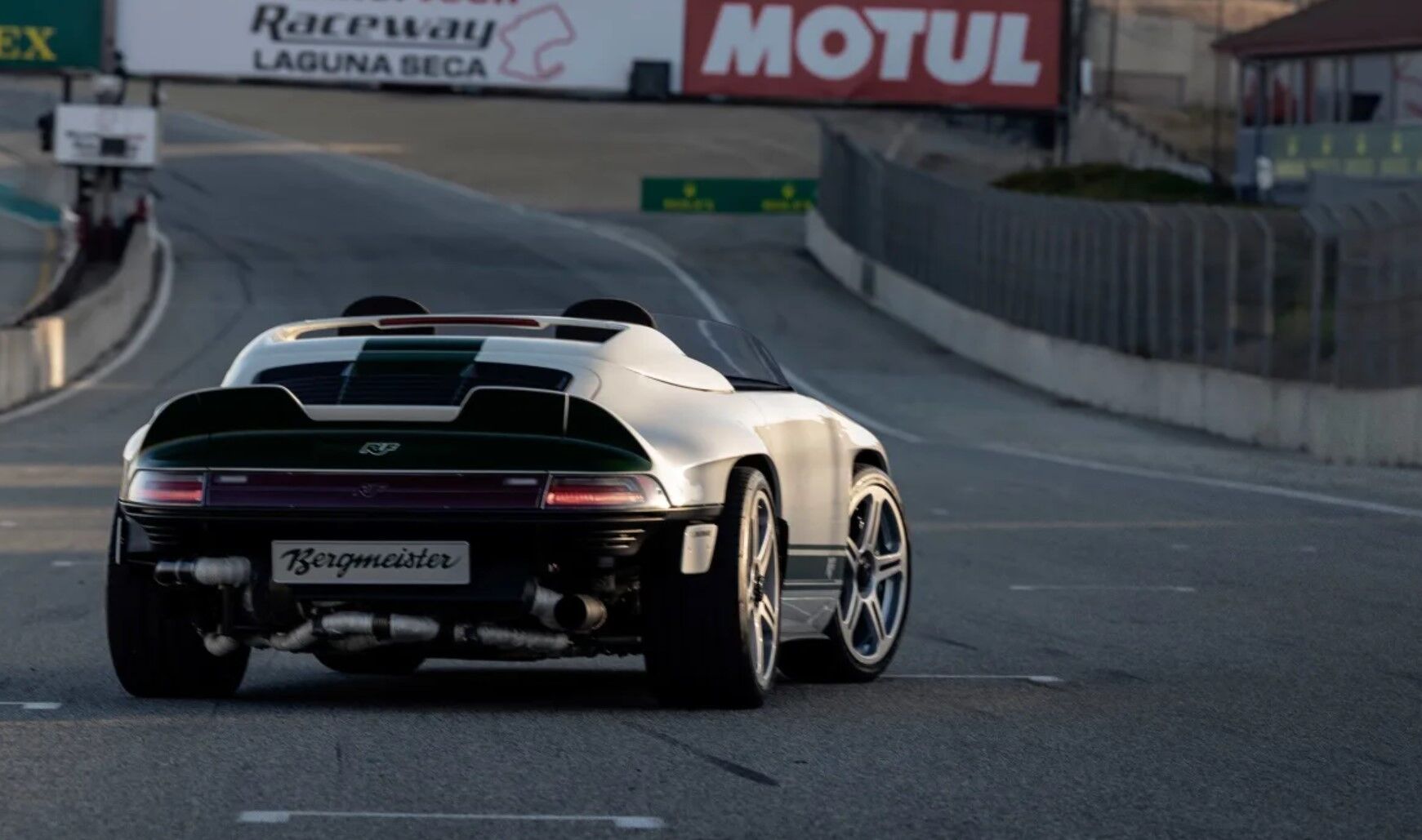 To keep all of this newfound performance under control, the BSP runs 350mm carbon ceramic brake discs with six- and four-piston calipers front and rear. No kerb weight has been published, either, but this is usually the case with vehicles at this initial prototype stage.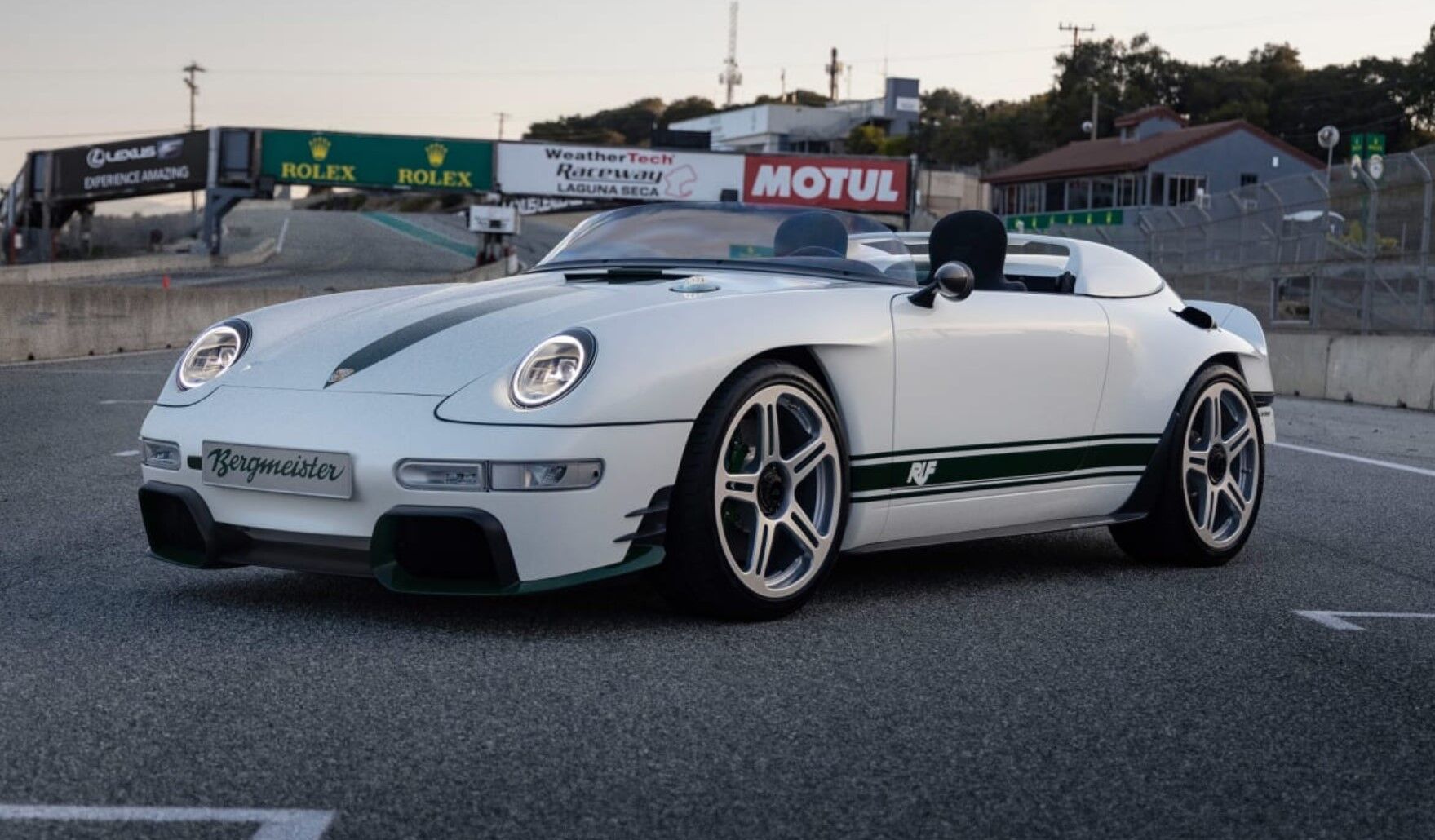 With the 911 restomod world constantly reinventing essentially the same sports car again and again, it's easy to be lost in the subtle, but meaningful variations. Yet the Bergmeister Spyder Prototype proves that there's still plenty of interpretations left to explore, even if they get further and further away from what a 911 is at its very core – the ultimate usable sports car.
Jordan Katsianis