The Skoda Vision 7S concept previews a new seven-seat electric family SUV.
Skoda will launch a range-topping electric seven-seat SUV by 2026, plus a supermini hatch and a compact crossover.
The flagship SUV has been previewed by the striking new Vision 7S concept, which recently appointed brand boss Klaus Zellmer has described as an "entirely new" proposition for Skoda, in the sense that it showcases a radical new design language referred to as 'Modern Solid'.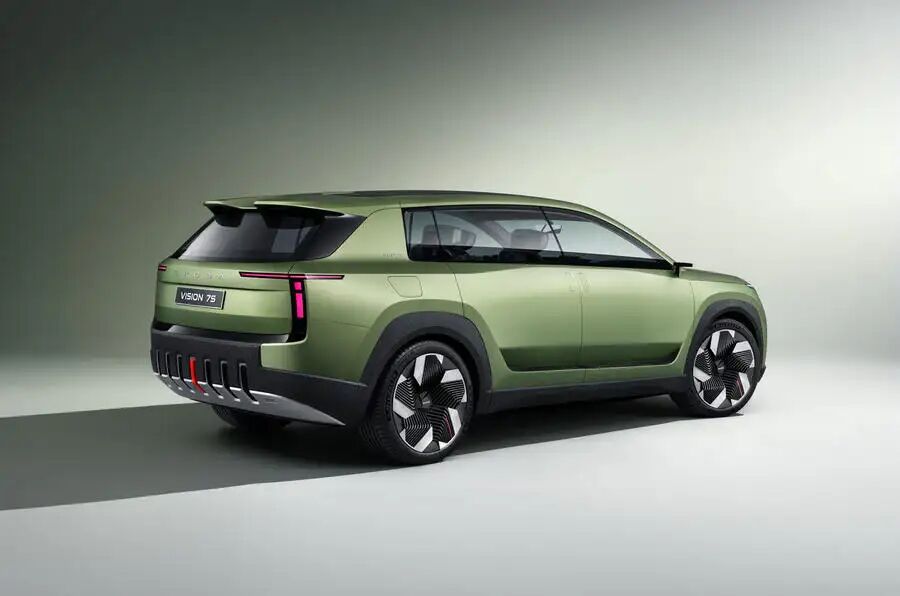 The SUV will be among the final Volkswagen Group cars to use a variation of the MEB modular platform – which will be phased out from 2025 to be replaced by the new SSP architecture – and will effectively serve as an electric alternative to the combustion-engined Skoda Kodiaq.
The concept has a WLTP range of more than 595km, courtesy of an 89kWh battery that can charge at rates of up to 200kW.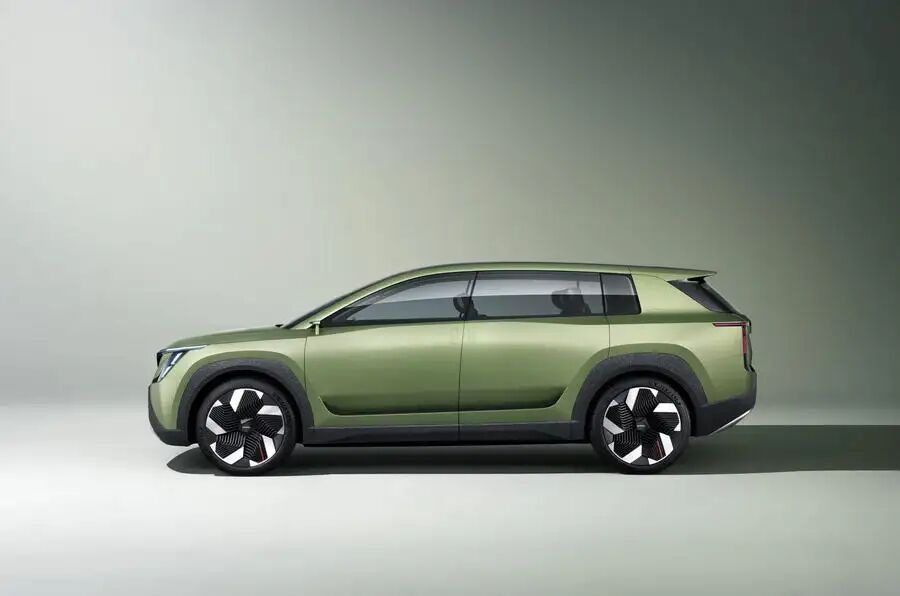 That's far quicker than any mainstream Volkswagen Group EV on sale today, hinting at how substantially different the SUV will be from Skoda's current electric offering, the Skoda Enyaq iV.
Before it launches the production version of the Vision 7S, Skoda will continue to push on with ICE cars, revealing a new Skoda Superb and a new Skoda Kodiaq in the second half of 2023, then a refreshed Skoda Octavia in 2024.
Hybridised powertrains are expected to be launched with the new models, but it's not yet known if they will follow the new design direction, which majors on ruggedness but nods to electric propulsion – a dramatic departure from anything that Skoda has created to date.
Design boss Oliver Stefani said the minimalistic and functional look "conveys a sense of security and radiates strength" while also "enhancing the aerodynamics of the vehicles we will be adding to our portfolio in the future".
"Through our new brand identity, we're getting ready for the electric future," said marketing boss Martin Jahn. "With the new styling, we're taking the brand to the next level."
This look includes a hardened face, named Tech Deck, accompanied by Skoda's signature small front grille, which has been designed so that it can feature on both the firm's larger and smaller cars. This is flanked by new T-shape headlights, mirrored in the rear light design.
Large skidplates front and rear round off the rugged design. These are expected to become defining features throughout the Skoda EV line-up, beyond just its SUVs.
One of the most striking features of the Vision 7S concept is the seven vertical air intakes at both the front and the rear, which feed the cooling system and direct air to the brakes – something Skoda says will feature on its upcoming larger models.
Future Skoda models are also set for an interior shake-up, with the brand wanting to incorporate a minimalistic design to enhance usability.
The Vision 7S concept showcases opposite-opening doors (something that isn't expected to make production), a portrait-oriented 'floating' infotainment screen, physical buttons for frequently used functions, a wide and thin steering wheel and, most unconventionally, a child seat integrated within the centre console.
Will Rimell