The hot Brabus variant of the all-electric Smart #1 fully detailed.
Earlier this year we saw the debut of the new Smart #1, and now there's a performance-orientated Brabus version. Smart (joint-owned by Daimler and Geely) and Mercedes-tuner Brabus have had a long-standing relationship that will extend into Smart's rebirth as an all-electric brand.
It's not the first time Brabus has worked on an all-electric car with the new Mercedes EQS receiving performance and cosmetic tweaks from the tuner. The tuner also revealed the Brabus 92R last year – a sportier version of the all-electric Smart EQ fortwo.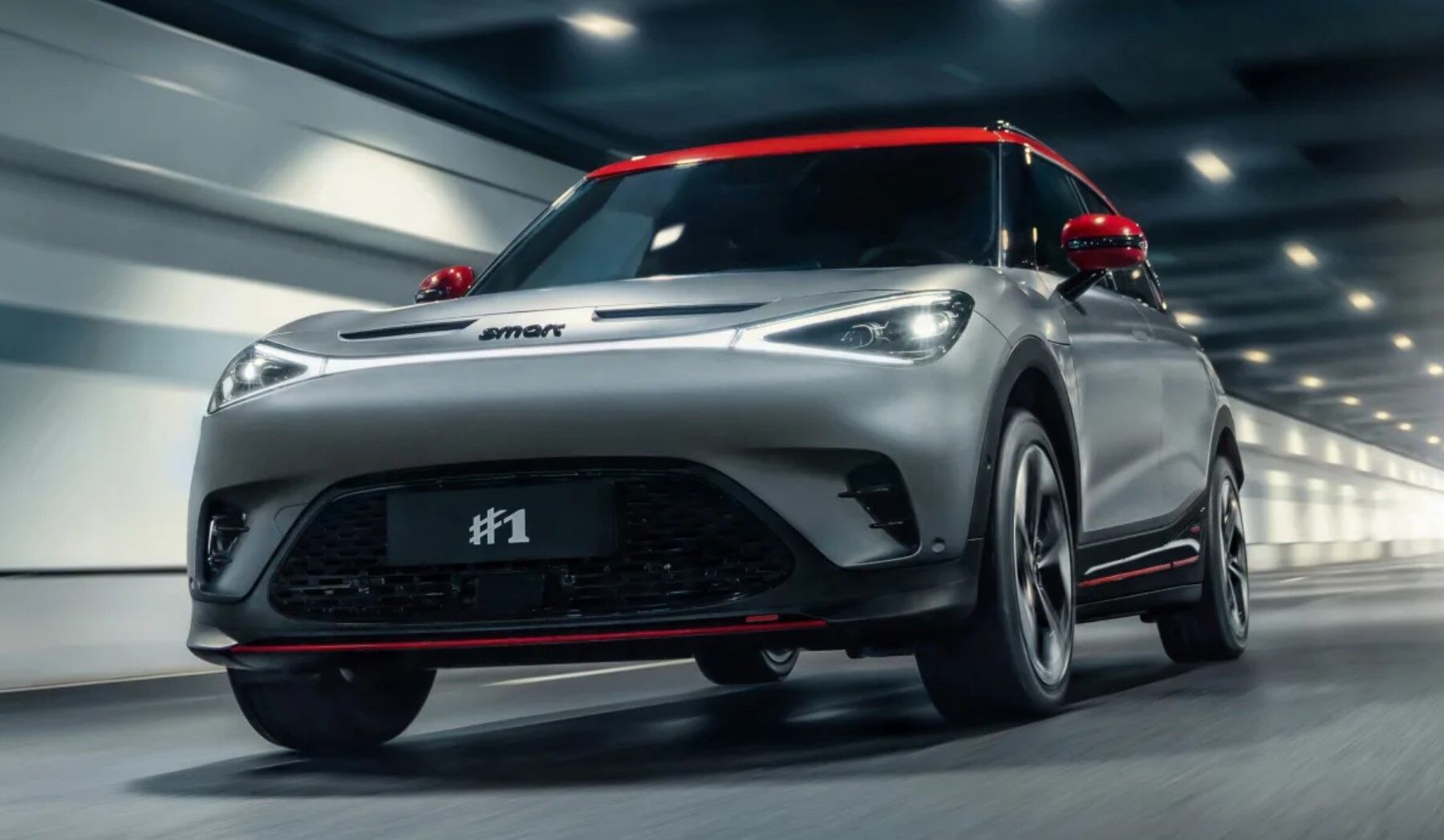 Now Brabus has turned its attention to the #1 small SUV, improving performance and adding more exclusivity and driver-focused appeal.
Based on the Geely SEA platform, the #1 Brabus has a pair of motors – one on each axle – delivering four-wheel drive and a total output of 310kW and 543Nm of torque for a 0-100km/h time of 3.9 seconds. Styling revisions include a deeper, more aggressive front bumper and narrow cooling vents in the bonnet. The Brabus model has 19-inch alloys and red styling details that contrast with the car's matt grey body.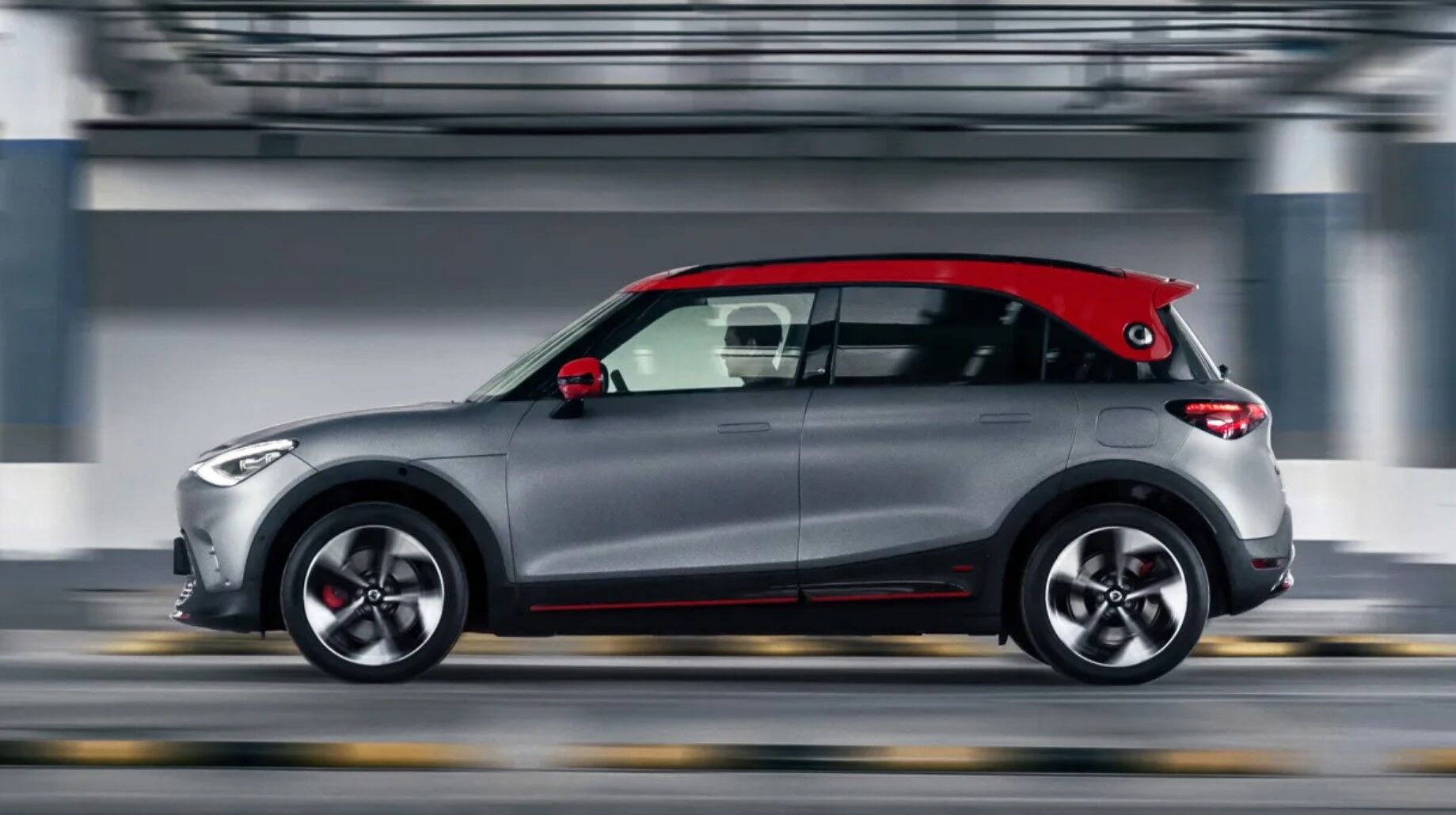 There's plenty of leather and micro-fibre inside to add a racier feel, plus red detailing for the stitching, headrests and LED lighting, along with a three-spoke Brabus steering wheel. It retains the regular model's 10-inch digital dash and 12.8-inch infotainment.
While there's no word yet on revisions to the chassis (Smart is claiming 50:50 weight distribution), there's a choice of Eco, Comfort, Sport and Brabus driving modes. It will also feature a special augmented soundtrack.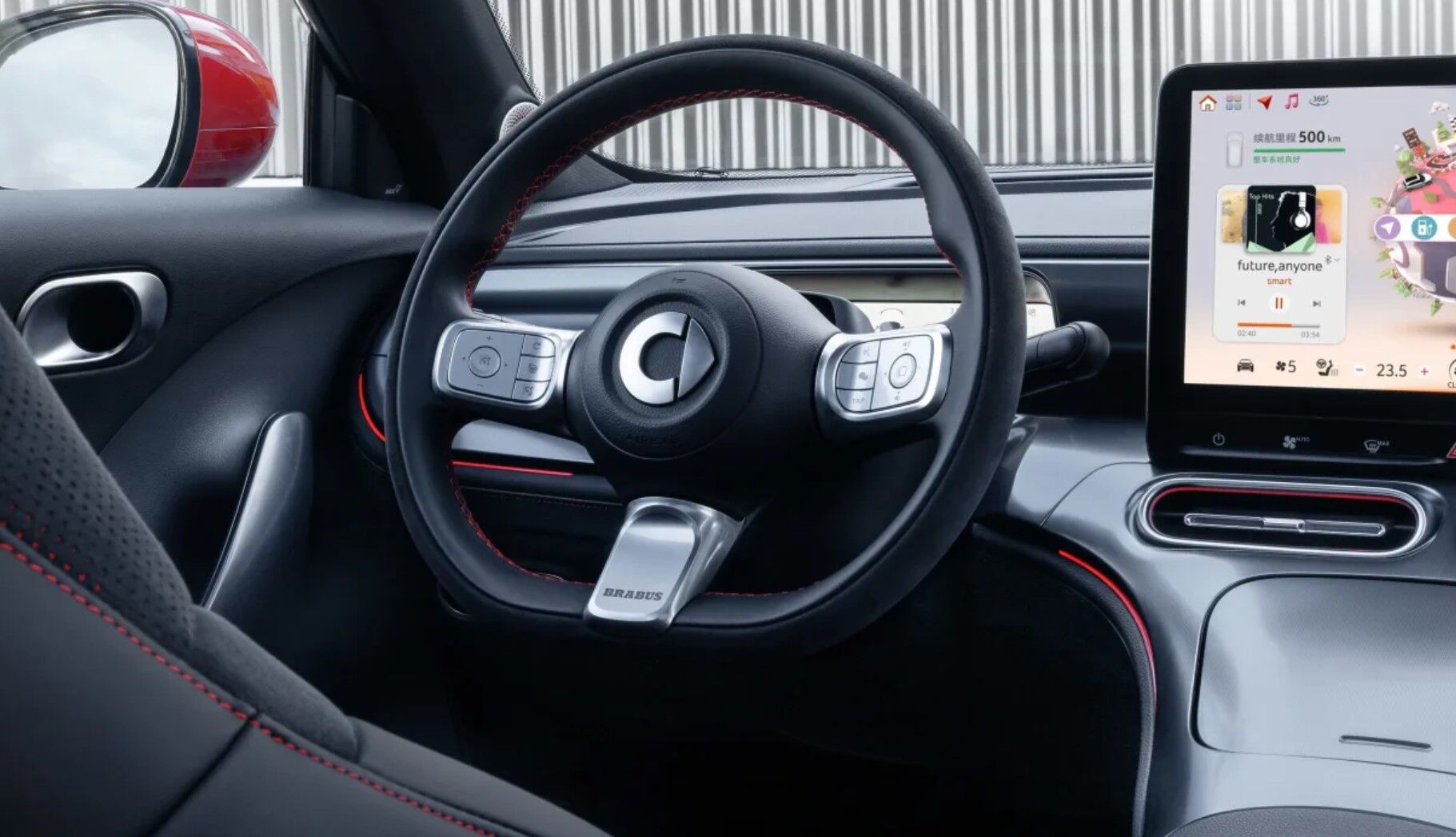 The hottest Smart #1 in the line-up retains the regular car's 66kWh battery for a claimed range of 500km on the Chinese testing cycle, but due to the Brabus version's increased performance expect the claimed range to drop below the standard #1's 440km maximum on the EU WLTP test. Recharging capability remains at 150kW, so a 10-80 per cent top-up takes less than 30 minutes.
Revealed at the Chengdu Motor Show in China, the Brabus will make it to Europe following the launch of the regular #1 later this year, but Smart is not on the cards to be relaunched in Australia.
Alastair Crooks