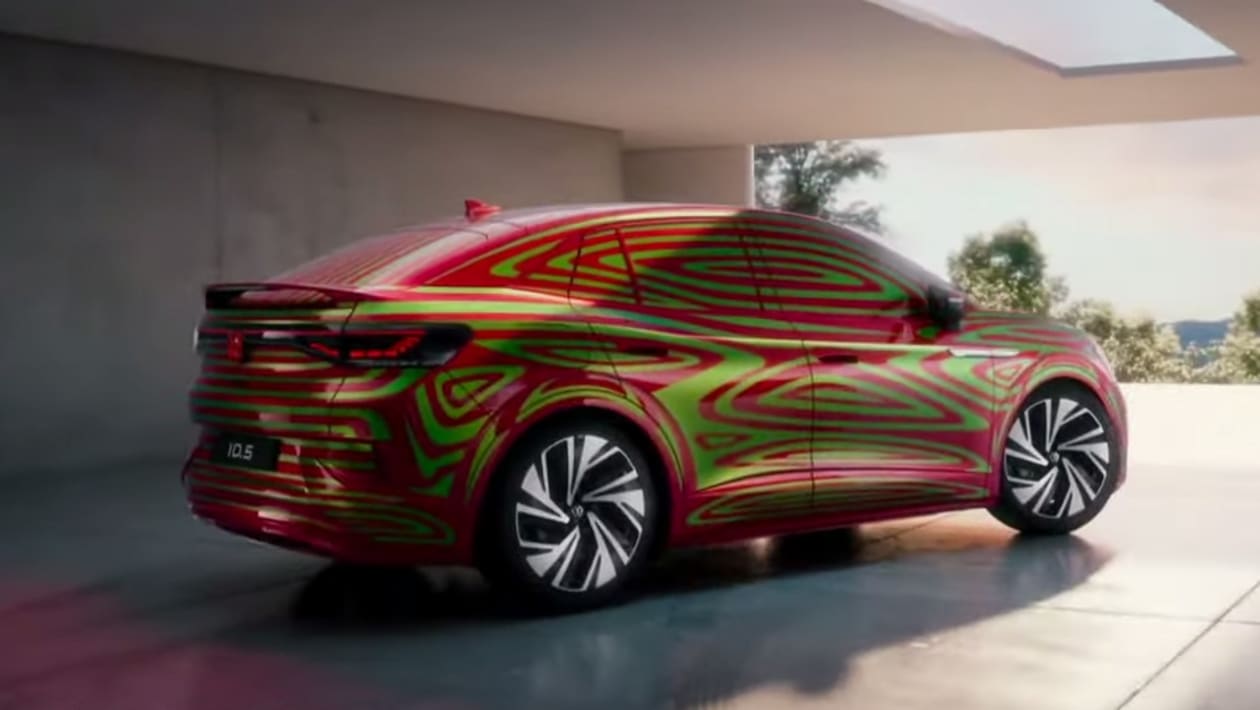 Volkswagen has already teased the second GTX model that it plans to launch, after it teased a high-performance version of the ID.5 – in effect the coupe version of the ID.4 – during the latter car's launch event.
But the company's sales and marketing boss has told Automotive Daily that the firm wants to build the GTX brand and that it is "looking into" a faster version of the ID.3 – a potential electric hot hatch.
The camouflaged ID.5 GTX was shown as part of the ID.4's reveal video. It appears to have similar styling treatment to the ID.4, with larger alloy wheels – and it will almost certainly have the same 220kW all-wheel drive powertrain.
VW's plan to make a hot ID.3 goes back to 2019 although it was considered likely that the car would carry R badging. But Klaus Zellmer, VW's board member for sales, marketing and after-sales, says that the push will be to establish GTX as a nameplate alongside existing combustion-engined variants like GTI and GTE.
"We want to cover 70 per cent of our new-car sales in Europe with EVs by 2030," Zellmer said, "so we need to start building not only electric vehicles but also the brand for EVs. The most aspirational derivative in the line-up, I think, will be the GTX.
"We want to offer choice, and offer choice that combines more aspirational driving possibilities – a little more powerful, dual motors which means four-wheel drive, a slightly higher top speed. It's for the people out there who are in the market for more, the ID.4 and in future ID.5 GTX is hopefully a good choice."
When asked directly if an ID.3 GTX was under consideration, Zellmer replied, "We're constantly looking at possibilities to be consistent with everything we've done in the past. Rest assured, we're looking into it. But there hasn't been a decision made so far."
John Mcllroy