The long-awaited Cybertruck could reach buyers in mid-2023 according to Tesla CEO Elon Musk.
The Tesla Cybertruck took significant steps towards becoming production-ready last month, and now it seems customers will be able to take delivery of their futuristic electric pick-ups from mid-2023 despite production dates being repeatedly pushed back since it was unveiled.
At a recent shareholder meeting Elon Musk replied to a question about Cybertruck deliveries, saying "we're hoping to start delivering them in the middle of next year". Musk confirmed previously that the American car maker will not be launching any new cars in 2022, but it looks like the next car will indeed be the Cybertruck.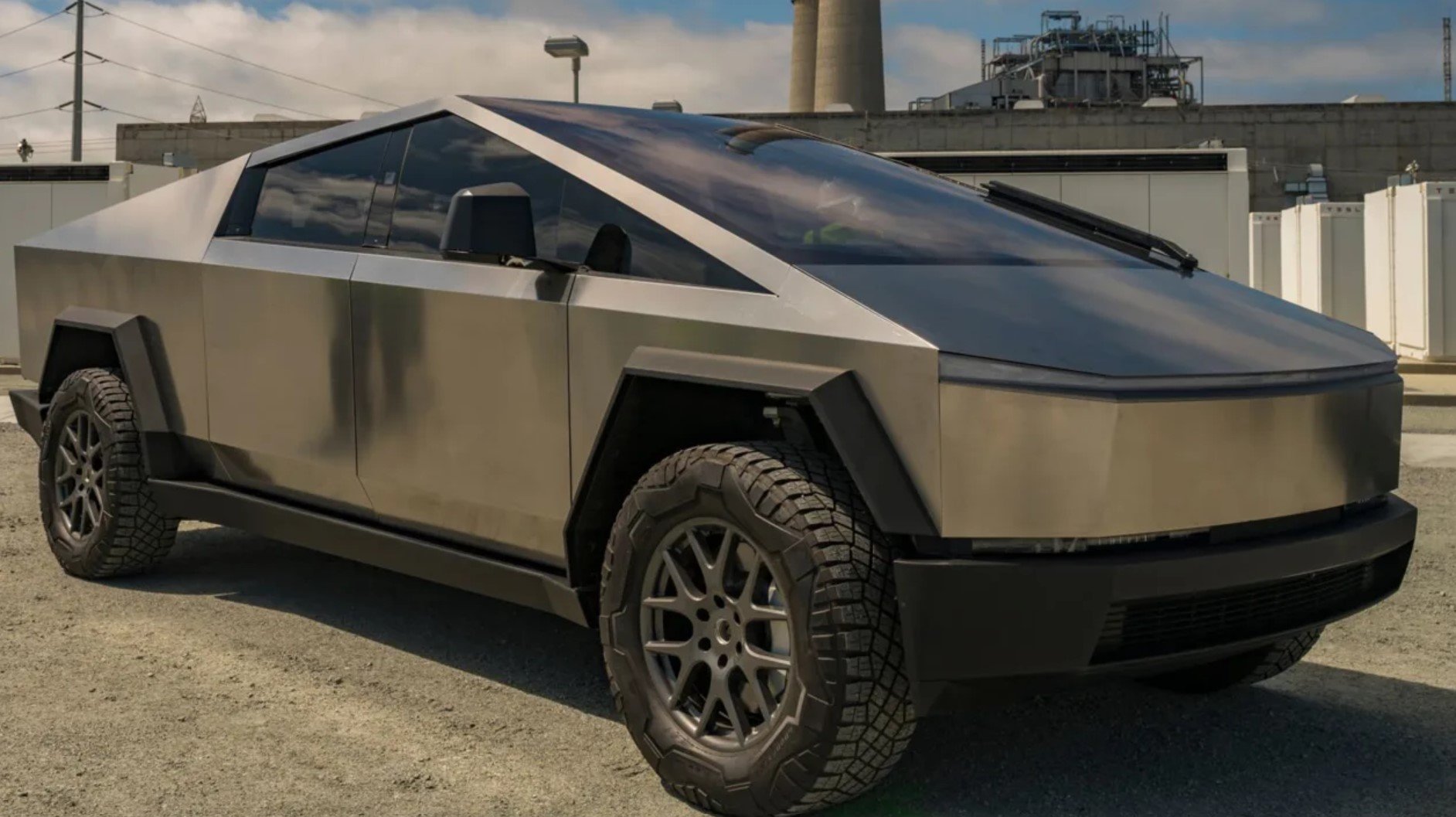 A prototype version of the long-awaited Tesla Cybertruck was seen in California in June. It was present during a grand opening ceremony of the Elkhorn Battery storage facility in Moss Landing, with some notable changes over previous iterations of the vehicle.
While the design remains shockingly minimalist and angular, a few more real-word touches appeared. Pictures taken by Tesla employee Nattanan Sirivadhanabhakdi show a new windscreen wiper situated vertically and door mirrors. The wheels have also lost the bizarre covering, with much more conventional alloy wheels with a six-stud pattern.
Inside, there's a new driver's display which appears to have been taken from the Model X and the central front seat has been replaced by a centre console. There's also the yoke steering wheel – a feature first seen on the Model S Plaid. But while it's gained some more conventional equipment, the Cybertruck is clearly still far from being finalised.
Musk has said that once Cybertruck production starts, he hopes to produce a quarter-million Cybertrucks annually but achieving this will take time because the tech is yet to be improved and it is still very costly at this stage.
Musk said earlier this year "batteries will probably not be the limiting factor in Cybertruck production".
"I worry more about things like how do we make the Cybertruck affordable despite having awesome technology."
The Tesla Cybertruck was revealed in 2019 and has been delayed every year since. Since then, other manufacturers have entered the electric pickup truck space, including Ford with the F-150 Lightning, Rivian with the R1T, GMC with the Hummer EV, and Chevrolet with the Silverado EV, to name a few.
Alastair Crooks